Mon., July 28, 2014
Coconut milk ice cream offers alternative to frozen dairy dessert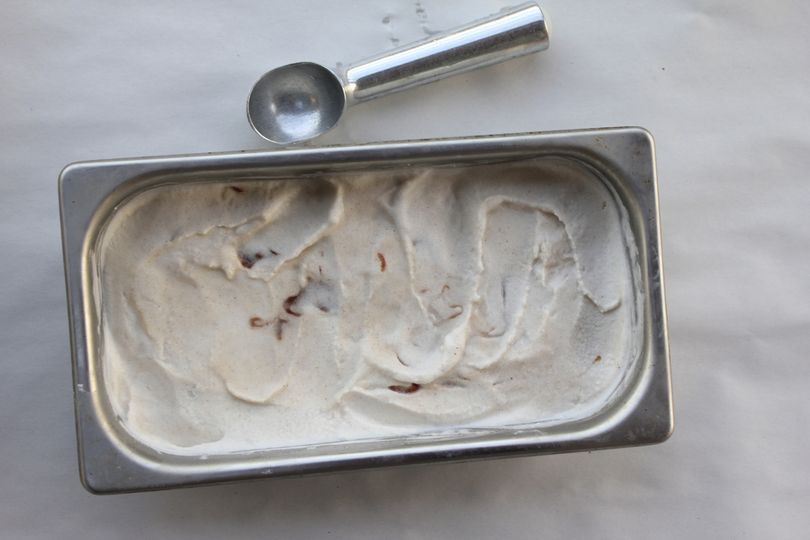 Coconut milk makes a silky smooth ice cream base. And using maple syrup, sugar or agave instead of honey makes these recipes vegan.
Coconut Honey Lime
Lime juice and zest provide a tangy zing to this super-simple and refreshing three-ingredient recipe.
2 (13.66-ounce) cans coconut milk
½ cup honey
Zest and juice from 2 limes
In a medium saucepan, mix coconut milk and honey, whisking over medium-low heat until honey is melted and mixture is well combined. Transfer mixture into a bowl and place in refrigerator until thoroughly chilled. Stir in lime zest and juice. Pour into ice cream maker and follow manufacturer's instructions.
Notes: Mix in ½ cup shredded coconut or shredded toasted coconut for added taste and texture. For a bit of a bite, add 1 teaspoon freshly grated ginger. Or, for an adult version, include 1 tablespoon coconut, white or spiced rum.
Coconut Cardamom with Honey Cinnamon Swirl
From ahouseinthehills.com
Ribbons of cinnamon-honey add sweetness to this delicately spiced dessert.
2 (13.66-ounce) cans coconut milk (full fat)
3 tablespoons date sugar
2 teaspoons ground cardamom
½ cup plus 1 tablespoon honey
1 tablespoon plus 1 teaspoon cinnamon
Pecans for garnish (optional)
In a medium, heavy-bottomed pot, combine coconut milk, date sugar, 1 tablespoon honey and 1 teaspoon of ground cardamom. Whisk continuously over low heat until thoroughly combined. Transfer mixture to a bowl and place in refrigerator for at least two hours or until very cold. Stir mixture, then transfer to ice cream maker and follow manufacturer's instructions. In a small mixing bowl, combine 1/2 cup honey and cinnamon.
Scoop a quarter of the ice cream into a freezer-safe container, drizzle cinnamon-honey mixture over top, then cover with more ice cream and repeat until all ice cream is in container and all of the cinnamon-honey mixture is used. Cover ice cream with wax paper, making sure it is touching the ice-cream, and place in freezer to set.
---
---