Tue., March 24, 2015
Tom Foley Highway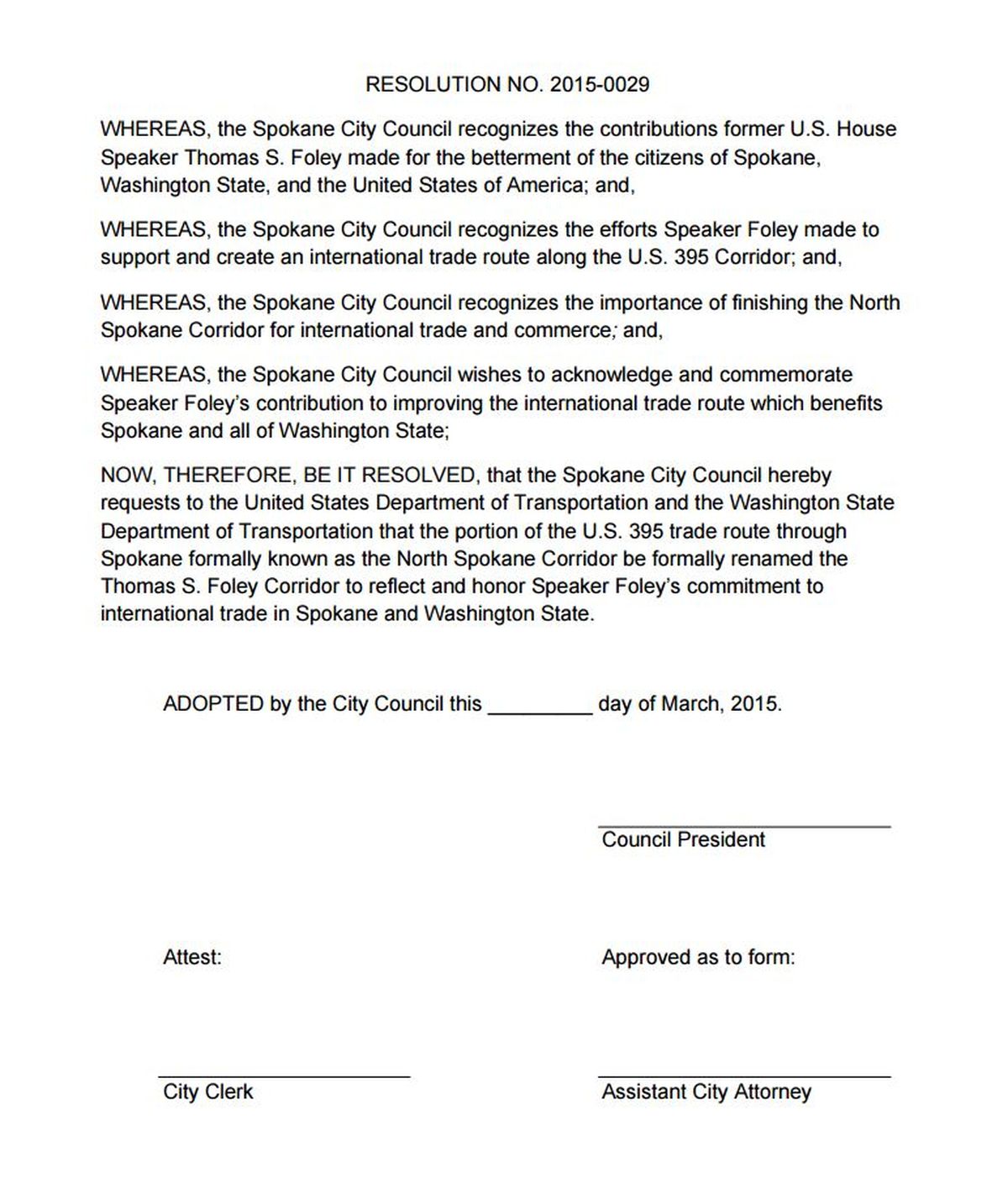 If you haven't heard, there's a highway being built on Spokane's eastside that some people, like those at the state Department of Transportation, call the North Spokane Corridor. Other people call it the North-South Freeway.
If some on the Spokane City Council gets their way, we'll soon call it the Thomas S. Foley Corridor.
For those of you who are oblivious to what happened before the year 2000, Foley was a powerful congressman from Spokane. He represented the district for 30 years before being unseated in 1994 during Newt Gingrich's Republican Revolution, making history as the first speaker of the House to lose re-election since 1862.
When Abraham Lincoln was president.
Cathy McMorris Rodgers now holds that seat, but Foley was defeated by George Nethercutt.
Do you think the corridor should be named for Foley? Any other names? Or should just call it the North Spokane Corridor?
---
---