Tue., March 29, 2016
U.S. Transportation Secretary Foxx speaks out against highways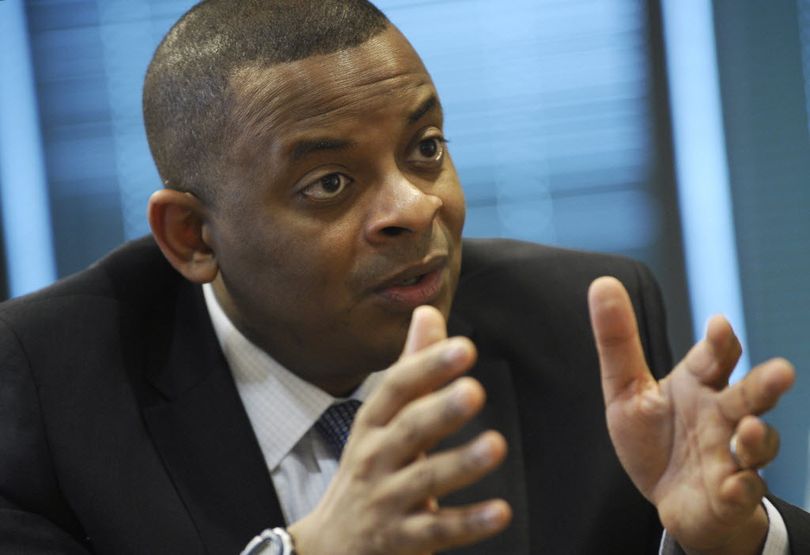 Anthony Foxx, the outspoken secretary of the U.S. Department of Transportation, has some opinions on highways that cut through neighborhoods. And today, he'll announce an effort to move away from such highway building, and he has Washington Gov. Jay Inslee at his back.
According to the Atlantic, Foxx will launch an effort at the Charlotte Rotary Club, in his hometown, "to push federal, state, and local transportation decision-makers to make transportation projects more inclusive. He wants local decision-makers to agree to 'connect people to opportunity' when they make decisions about building transportation. He's gotten the governors of Virginia, Nevada, and Washington State to sign on, as well as Baltimore's mayor, Stephanie Rawlings-Blake."
As the article makes clear, Foxx's plan is just an initiative, and has no real power or enforcement. Still, considering his position, he has the ability to influence decision-makers at the state and local level. And with Inslee signed on, it could have an impact on Washington's transportation projects.
Transportation projects can be a bit wonky, but Foxx's plan comes from his upbringing in the "shadow of two freeways." From the Atlantic:
Before he was the United States Secretary of Transportation, before he was Mayor of Charlotte, before he was a Charlotte city councilmember, Anthony Foxx grew up in a split-level house in Charlotte in the shadow of two freeways: I-77 and I-85.
When his grandparents bought the house in 1961, he says, the area was part of an interconnected networks of streets and homes, a true neighborhood. Later, the state added two highways, cutting the house and its neighbors off from the rest of the city. There was one road in and out after the highways were completed, and the neighborhood slowly became a place where no one wanted to live or open a business, and where not even the pizza-delivery guy would go.
"That infrastructure sent a signal to me about my life," he says.
This pattern was not unique to Foxx's neighborhood. As I've written about before, for decades federal money has been used to build highways through many American cities, destroying neighborhoods in the process. Foxx acknowledges that urban freeways were routed through low-income and minority neighborhoods, and that those divisions created "disconnections from opportunity that still exist to this day." But now, Foxx says, he wants to do something about that. And as transportation secretary, he potentially can.
---
---