Thu., May 12, 2016
Charge your EV very quickly at Dave Smith Nissan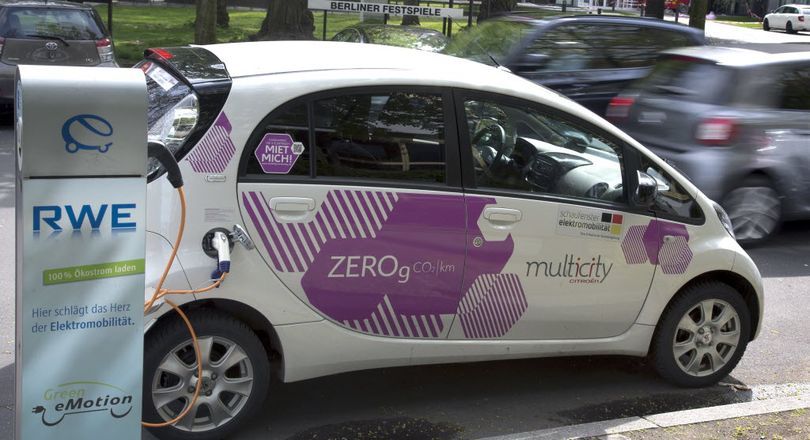 This weekend, the Inland Northwest is getting its first fast-charging electric vehicle station.
The station will be located at Dave Smith Nissan of Spokane, located at 6901 E. Sprague Avenue in the Valley, but will be open to the public. The new station will be unveiled this Saturday, May 14, between 11 a.m. and 2 p.m., and it will remain open to the public beyond the kickoff event.
The Spokane Valley station will be able to charge electric vehicles from empty to 80 percent charge in less than 30 minutes. According to PlugShare.com, there are about 30 public charging stations in the Spokane-area, but they are not the "high power" DC stations and can take many hours to fully charge an electric vehicle.
The new station follows on the heels of Avista's request to state regulators to approve a two-year pilot program that would greatly expand the use of electric vehicles in Eastern Washington, installing 265 charging stations in homes, workplaces and public locations.
The utility company expects the program to cost nearly $3.1 million to install. The company aims to place charging stations in 120 homes, 100 workplaces and 45 public locations. Seven of the public locations would have fast-charging DC stations, which can fill a battery in 15 to 20 minutes.
The charger at the Spokane Valley car dealership is a Chargion CHAdeMO DC Fast Charge 440 Volt quick charger, if you were wondering.
The Spokane Valley car dealer is inviting anyone interested in learning about electric vehicles and owners of all electric vehicles – Nissan Leaf, Chevrolet Volt, Tesla Model S, Cadillac ELR or other plug-in electric vehicle – to visit and charge their cars.
---
---