Fri., April 2, 2010
How NOT to have a garage sale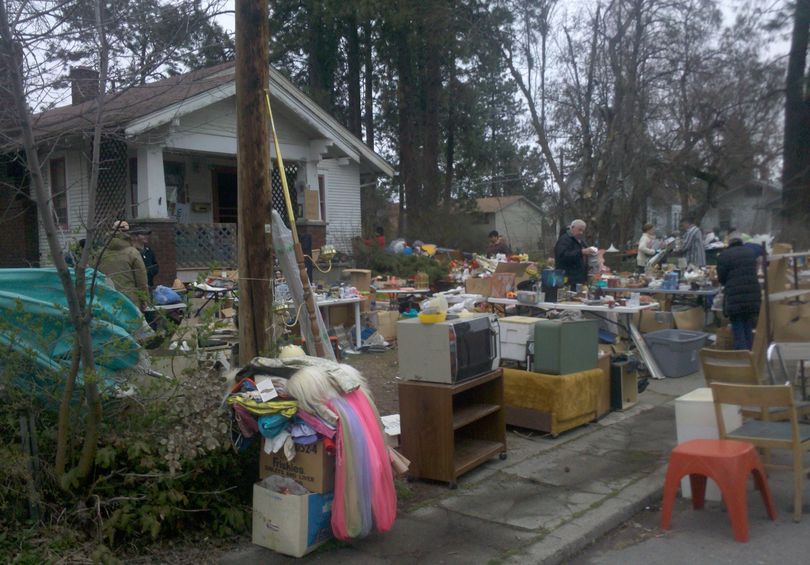 Running errands this morning, I passed a sign pointing to a Garage/Estate sale. I made a quick detour and drove by. You never know what you'll find, right?

What a sight.
I've been going to sales most of my life. I lived in a family of collectors and dealers. I had my own business for years. I'm not put off by much, but when I saw this, I shook my head.

For the record, this is how you DON'T want to do a sale.  I walked around people-watching for a few minutes and saw a few pieces of vintage clothing but I wasn't inclined to dig around. And I didn't see anyone coming away with much. Who knows what ws buried in the boxes and piles?

Treasure hunting is fun. But it shouldn't be hazardous.
---
---