Mon., June 7, 2010
MAC offered photographic treasures at Art Fest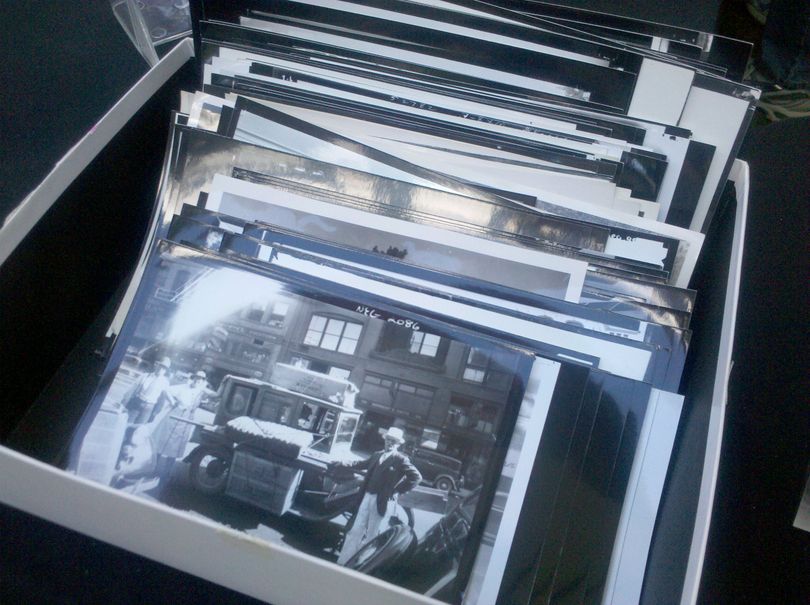 This was one of those wonderful Spokane weekends. When there is so much to do it's hard to decide where to go next.
Saturday morning I was out at the Fair and Expo Center to be a part of the fun at the Farm Chicks Show. That afternoon, I headed out to Coeur d'Alene Park in Browne's Addition for the Museum of Arts and Culture's annual Art Fest.
I have a special fondness for Art Fest. I arrived in Spokane June 1, 1999. That weekend we headed straight to Art Fest to have fun. At that time, the MAC was being renovated so the show was held on the grounds of the museum. It was a special introduction to the art culture in my new hometown.
This weekend, I was able to chat with some of the artists whose work I collect. And some whose work I covet. Unlike that Saturday 11 years ago, this time I saw many familiar faces. Some who have become quite special to me.
We strolled along shopping and visiting, and we stopped to listen to the music, but the one thing I enjoyed most this year was the MAC's historical photo booth.
The MAC was selling duplicate photos from their archives. I spent almost an hour standing at the table going through boxes of fascinating photos. Many showed local landmarks and a few featured historical figures. It took a while to decide what photographs I couldn't leave without.
I finally made my selection and rejoined my family.
The photo booth was a big hit. People were having to wait in line to get a chance to go through the images. If they decide to do it again next year I'll be at the table for sure.
---
---