Tue., June 8, 2010
Clothespin Cards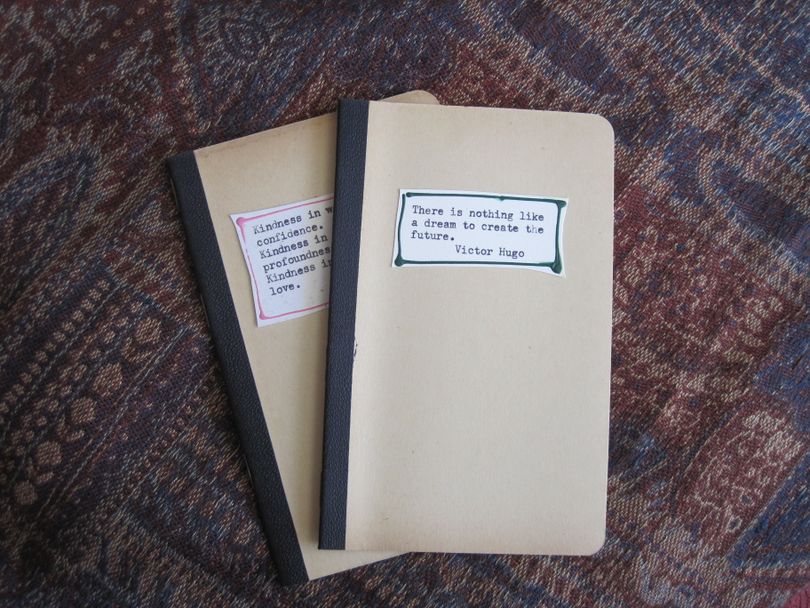 You know there's a diamond in the sandbox. Somewhere. All you have to do is find it.
That's what it feels like to shop for one small thing in a crowded market or antiques show. There are so many things to look at, there is so much to catch your eye, it's hard not to be distracted and overwhelmed. Treasure hunting takes patience and persistence. You have to be willing to reach in and feel your way. Ah, but when you find what you've been searching for, it is all worthwhile.
Last weekend, at the Farm Chicks show, I spent a couple of hours shopping for two small cards. I had a couple of special thank-you notes I wanted to write and I wanted the paper they were written on to capture completely the spirit of the message. I knew that somewhere in the packed booths filled with everthing from furniture to fly-fishing poles, I would surely find two perfect cards or the materials to make my own.
I looked at a lot of possibilities: Funky vintage greeting cards and sweet antique postcards. Colorful retro children's flash cards with charming illustrations. Bits of vintage wallpaper. Scraps of ribbon. Old notebooks, yellowed with age.
Finally, stepping into Amy Prince's "Clothespin Cards" booth, I knew I could stop searching. Prince, a creative crafter who lives near Portland, OR, mixes lively words, vintage paper and fabric and tons of creativity and the result is a fun selection of paper goods.
I selected two tiny notebooks made of vintage paper board bound with bookbinding tape and decorated with a quote absolutely perfect for the short handwritten message I would add. The hunt was over.
Now, the rest is up to me.
Cheryl-Anne Millsap is a freelance columnist for The Spokesman-Review. You can reach her at catmillsap@gmail.com
You can find more Clothespin Cards on Etsy.
---
---