Funky Junk on a Sunday Afternoon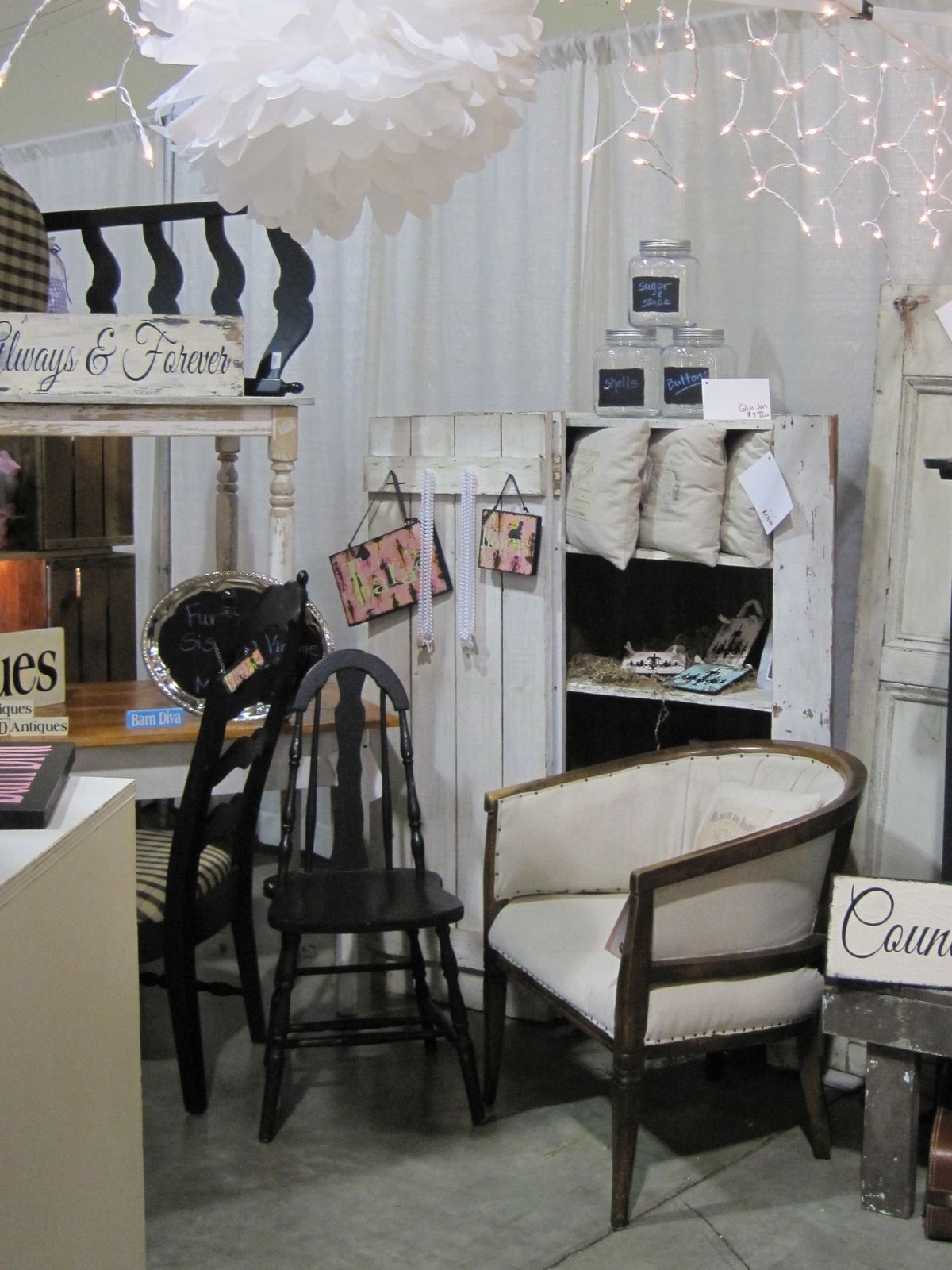 I stepped in out of the wonderful sunshine today long enough to take in the Custer's Spring Arts and Crafts show at the The Spokane County Fair and Expo Center.
I'm not a crafter, although I admire the hard work of those who are, so I went looking for vintage finds. I knew there were at least a couple of booths stocked with primarily vintage goods and I found them.
I talked to Dixie from Funky Junk Sisters first. Loved the black and white theme of the merchandise that remained in her booth. There were just enough splashes of red to make it pop.
We dished about the local market, the movers and shakers of the industry and the upcoming junking season. By the time I left my mouth was watering. I can already taste the summer fun.
---
---