Sat., March 14, 2009
Spokane's Entertainment Slam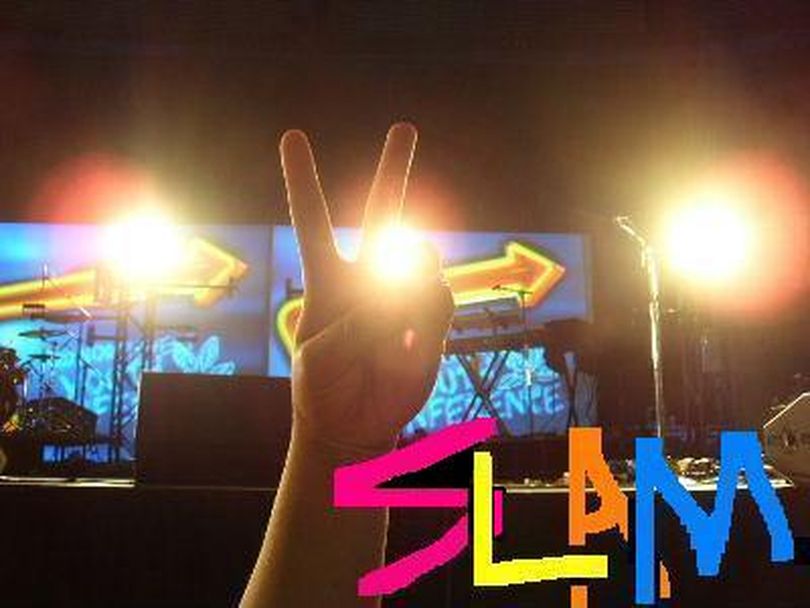 Catchy name, right?!? (Pic by me.) So in addition to hitting up some super-cool entertainment/food/COFFEE places, I'm giving you all a heads up about some attractions that are heading straight for Spokane. Get ready to fasten your seatbelts; Spokane makes sure the show gets a little wild...:).

New Movie Releases: Fri, March 13. (Exerpts taken from the '7')
The Last House on the Left - "Parents take revenge on the strangers who harmed their daughter."
Miss March - "A young man awakens from a long coma to find his high-school sweetheart a centerfold model."
Race to Witch Mountain - "A Las Vegas taxi driver must protect two youths who possess paranormal powers."
Waltz With Bashir - "A friend's recurring nightmare prompts a filmmaker to probe his own memories as a soldier."

Barry Manilow: (NOT) Sat. March 14....he will be missed...
As you've probably heard, the much-awaited Barry Manilow show @ the Arena will be postponed 'till Oct. 23. Dang...:). Anyone planning on going??

Spokane Chiefs vs. Kelowna Rockets: Mon, March 16
Due to illness, (two words: food poisoning...) this match was postponed until Monday. I may know nothing about sports but I definitely know that this is going to be good. Kicking off...well, more like 'pucking' - not puking - off at 6:00 pm at the Arena. 


SFCC Winter Concert Series: Tue, March 17 and Thu, March 19
Here's how the 'Falls celebrates the end of winter quarter. Choral Music will happen on the 17th while the Big Band will take place on the 19th; both shows startin' up at 7:30 pm at the Music and Performing arts building auditorium.
Blake Shelton: Wed, March 18
Shelton's bringing his fine country stylings to the Coeur d'Alene Casino at 7 pm.
Here's the first taste of some of Spokane's upcoming entertainment; Anthing you're interested in??  Post the info of any future venues here - we could all use some good entertainment...
---
---