Thu., March 19, 2009
Obama and Leno: The First Presidental 'Sit-Down'…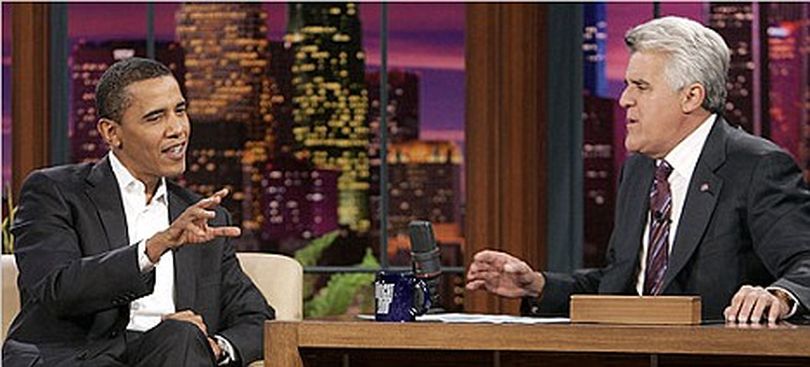 In addition to being our nation's first African-American leader, President Barack Obama now has a whole new 'first' under his belt. In addition to many other papers and news channels,  The Daily Mail reports that Obama became "the first sitting U.S. president to appear on a late night chat show" after his guest appearance on Jay Leno. Obama appeared on Leno's show during his campaign, yet he is now crossing new waters as our President. 
This move was not seen by all as pure entertainment. Viewers and critics say Obama has weakened his 'regal' reputation as the Leader of the Free World, "dumbing down the presidency," and also "blurring the line between politics and entertainment."
Most celebrities jump at these late-night talk shows for a chance to publicize new TV shows, movie debuts, or CD releases, but not Barack: He'll work to publicize America's new economic resucue plan. NBC executives are hoping for double the five million usual viewers for the 10-minute segment featuring the President. 
"We don't look at it as a process of demonstrating the President's sense of humour," said White House press spokesman Robert Gibbs.  It's more of an opportunity "To explain the economic situation we are in."
Do you think Obama is truly "Americanizing" the Presidental position? Does this stint on Leno make the President appear less professional?
---
---