Mon., March 23, 2009
Best of the Inland Northwest - 2009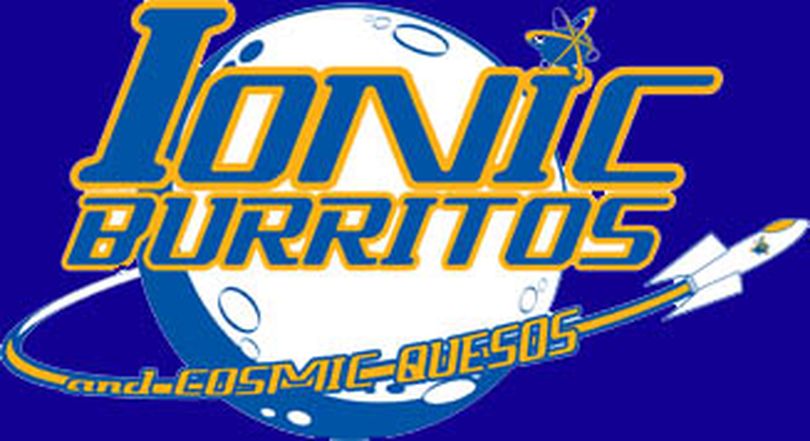 (Only pitted against the Indie Music Edition), "The Best of the Inland Northwest" marks my favorite edition of that free paper found on every corner in Spokane: The Pacific Northwest Inlander. This copy gives credit to 'the best everything' Spokane has to offer - burgers, newscasters, coffee, you name it they've reviewed it. Here are some of the best....*drumroll please....
Best TV Weathercaster - Tom Sherry, KREM
Even though he often tells us about the dreaded snow in March, this guy is officially in the Inlander Hall of Fame. (2nd Place: George Maupin, KHQ. 3rd Place: Kris Crocker, KXLY)
Best Burritos - Ionic Burrito & Cosmic Quesos
Ok - I've heard a lot about this place, I'm thinking that it's time I pay it a visit. (Anyone wanna help me with a burrito and a 'Glow' article??) Well, when the burrito-train calls your name how could you not hit up a cool resturant that features the Ionic Boom (a 15-inch tortilla...stuffed, my friend.) I've also heard there's live music here: Kristin Marlo? (2nd Place: Slick Rock, 3rd Place: Q'Doba)
Best Sushi - Raw
YES! It is the mother-load of all sushi! I love this place with a passion. Now sushi from Spokane can be kinda 'iffy, seeing as we're pretty far away from any oceans. But Raw does it well - you've got all types of traditional sushi-rolls plus and 'island-style' grill servin' chicken curry and stir-fry bowls. Amazing. (2nd Place: Sushi.com, 3rd Place: Suki Yaki)
Best Coffee Roaster - (a tie!?!?) Cravens Coffee and Thomas Hammer
Cravens took the title in '07 while Thomas Hammer happened to scoop it up last year. This year? A dead-tie. I love what the Inlander says: "It's time for a coffee-roaster smackdown. Simon Craven and Tom Hammer, mano a mano, across a table, with beans and cups scattered about..."  I couldn't agree more. (2nd Place: Doma Coffee, 3rd Place: 4 Seasons Coffee)
Best Concert of the Past Year - Wilco amd Fleet Foxes
I knew these guys had to be good as I found them topping the charts in my 'Best Bands of 2008' blog-post...but I had no idea they were this good. But any band that comes back after an encore to play an arrangement of Bob Dylan's 'I Shall Be Released' straight-up deserves to make the list. (2nd Place: Journey/Cheap Trick/Heart at the Arena, 3rd Place: Def Leppard/Styx/REO Speedwagon, at the Arena.)
View the fullll monty of the article at The Inlander.
What would win YOUR votes for faves of Spokane? Any topics to ADD?

---
---