County Commissioner, district 2
* Race percentages are calculated with data from the Secretary of State's Office, which omits write-in votes from its calculations when there are too few to affect the outcome. The Spokane County Auditor's Office may have slightly different percentages than are reflected here because its figures include any write-in votes.
About The Race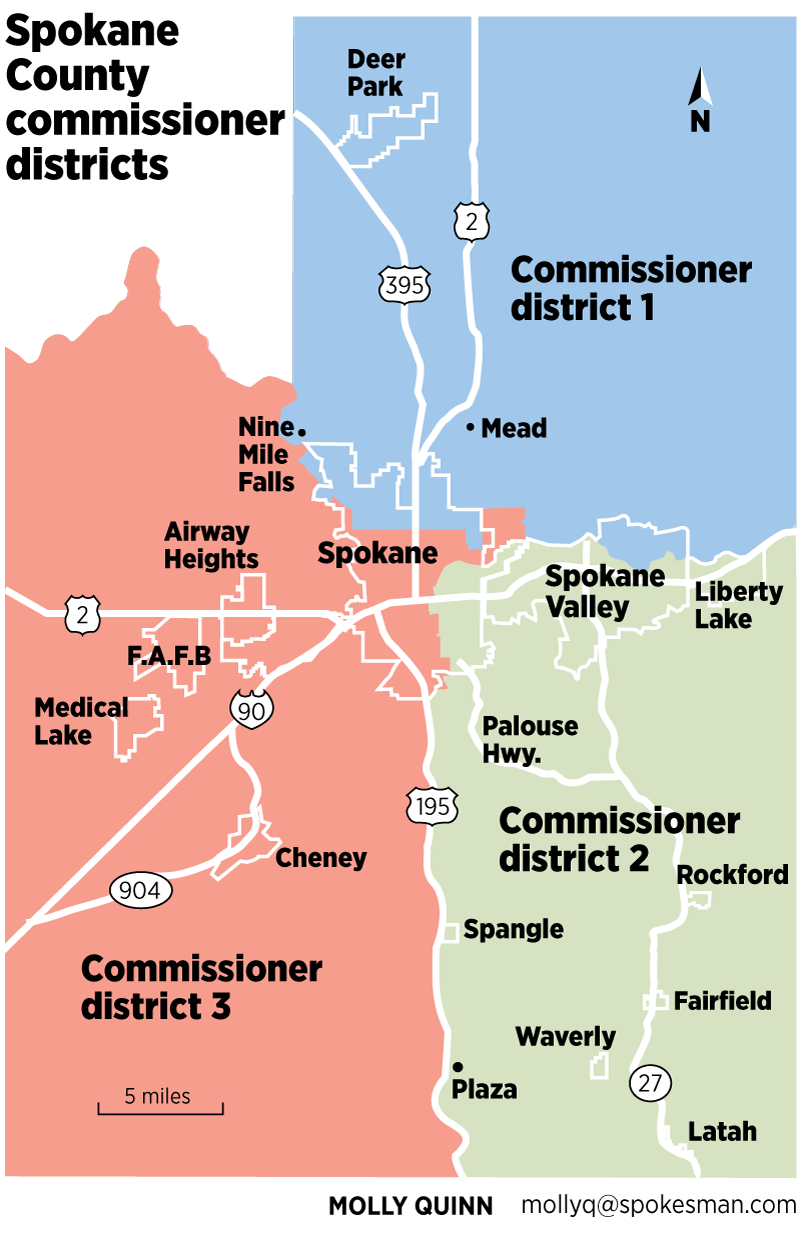 In the race for district 2 on the commission, Republican Shelly O'Quinn faces a challenge from Spokane attorney Andrew Biviano, a Democrat. The position represents the southeastern part of the county, including Spokane Valley and a corner of Spokane.
O'Quinn, elected to the commission in 2012, claims she has helped cut more than $1 million in annual spending by streamlining county functions. Biviano, a former federal prosecutor and mental health case manager, has made criminal justice reform a focus of his campaign.
In a recent debate, Biviano said the current commissioners have devoted too much of the county budget to top administrators. He noted the commissioners approved a large raise for the county CEO and created the position of chief operating officer; meanwhile, most county employees make significantly less than those in other counties. O'Quinn argued administrators are paid appropriately for their work.
Biviano also bemoaned a lack of "urgency" in the county's efforts at criminal justice and mental health care reform. But O'Quinn said the county has made significant progress in those areas. Both said they would support housing projects for homeless people and low-income families. Party:

Republican

Age:

46

City:

Spokane, WA
Education: Graduated from Central Valley High School. Earned a bachelor's degree in business administration from Whitworth University and a master's in business administration from the Middlebury Institute of International Studies in Monterey, California.
Political experience: Elected to the Spokane County Commission in 2012. Ran unsuccessfully for state House of Representatives in 2010.
Work experience: Worked for Greater Spokane Inc., Habitat for Humanity and the Inland Northwest Community Foundation in Spokane. Led the George Nethercutt Foundation as executive director. Worked with World Vision developing small businesses in Honduras. Directed a mission for First United Methodist Church in Stuart, Florida.
Family: Divorced. Has two children. Party:

Democratic

Age:

46

City:

Spokane Valley, WA
Education: Graduated from St. George's School in Spokane. Earned a bachelor's degree in clinical child psychology from Yale University and a law degree from Gonzaga University.
Political experience: Never held elected office.
Work experience: Works as a plaintiff's attorney for Paukert & Troppmann in Spokane. Previously worked as a mental -health counselor, case manager and court-appointed special advocate. Worked with mentally ill patients at Frontier Behavioral Health. Spent four years as a federal prosecutor in Spokane.
Family: Married. Has two children.