* Race percentages are calculated with data from the Secretary of State's Office, which omits write-in votes from its calculations when there are too few to affect the outcome. The Spokane County Auditor's Office may have slightly different percentages than are reflected here because its figures include any write-in votes.
About The Race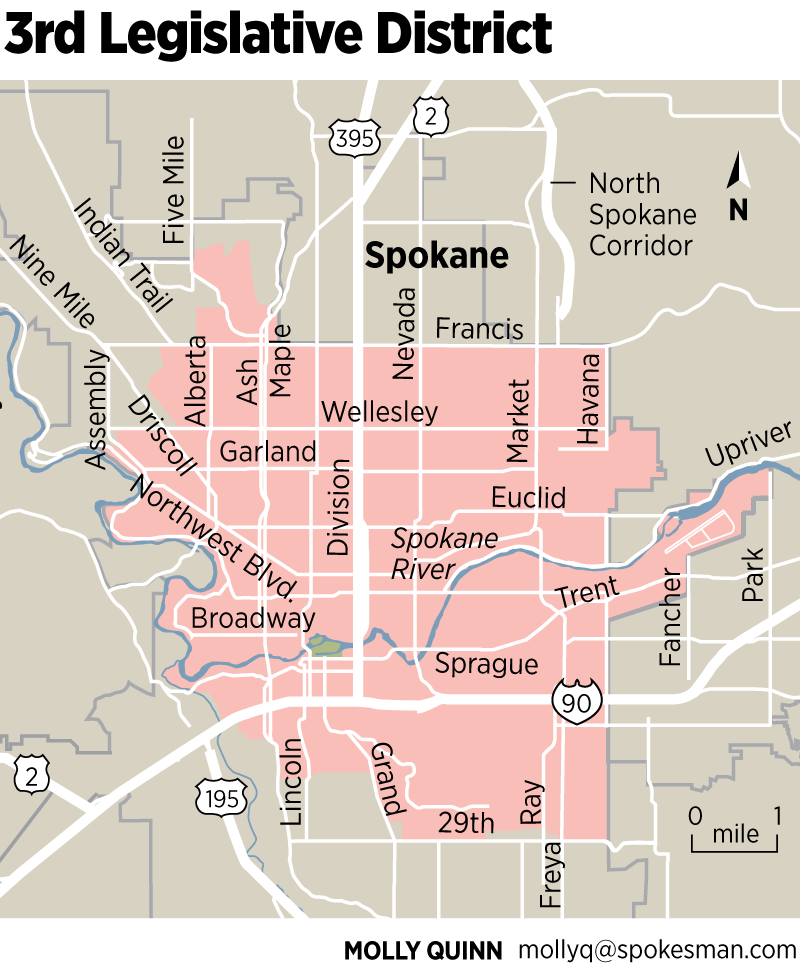 Sen. Andy Billig has quickly risen up the ranks since winning his Senate seat in 2012. He is the current deputy minority leader. No Republican opted to challenge his re-election, but he does face Libertarian James Apker.
Billig's top concern is improving education funding. "It's vital that we live up to our constitutional duty to fully fund basic education, and that we do so in a way that focuses on improving student success." He also plans to continue to push for a bill aimed at curbing the flow of "dark money" into political campaigns.
Apker said he wants to make a more business-friendly climate in Spokane through less restrictive regulations and taxes. Specifically, he'd like to do away with the business and occupation tax and replace it with a flat tax system, actively seek out businesses to bring to Washington, and reduce state sales and gas taxes. He also wants to amend the state constitution to allow charter schools to receive funding. Party:

Democratic

Age:

53

City:

Spokane, Washington

Occupation:

State representative
Education: Graduated from Bethesda-Chevy Chase High School in Maryland in 1986. Earned a bachelor's degree in political science from Georgetown University in 1990.
Work experience: Former general manager and president of the Spokane Indians baseball team. Current co-owner and executive with the team.
Political experience: Elected state representative in the 3rd District in 2010. Served for two years before winning 3rd District senate seat in 2012. Re-elected in 2016. Currently serves as the Senate majority leader.
Family: Divorced. Has two children.
Campaign fundraising: $275,140 as of Sept. 2, according to the Public Disclosure Commission. Top donations include $2,000 each from MACPAC, Kaiser Aluminum, Centurylink, Avista Corp., Premera BFlue Cross, Microsoft, the Puyallup Tribe of Indians and the Washington State Troopers PAC. Party:

Libertarian

Age:

45

City:

Mead, WA

Occupation:

Electronics technician
Education: Graduated from Riverside High School in 1995. Earned associate degree in network engineering from Spokane Community College and associate degree in construction management from Edmonds Community College.
Work experience: Small business owner doing residential construction and consultation. Former electronics installation and service technician. Has worked as a construction worker, satellite installation technician and project manager.
Political background: Has held no public office. Previously ran for state representative in the 7th Legislative District.
Family: Single