State Representative, position 1
* Race percentages are calculated with data from the Secretary of State's Office, which omits write-in votes from its calculations when there are too few to affect the outcome. The Spokane County Auditor's Office may have slightly different percentages than are reflected here because its figures include any write-in votes.
About The Race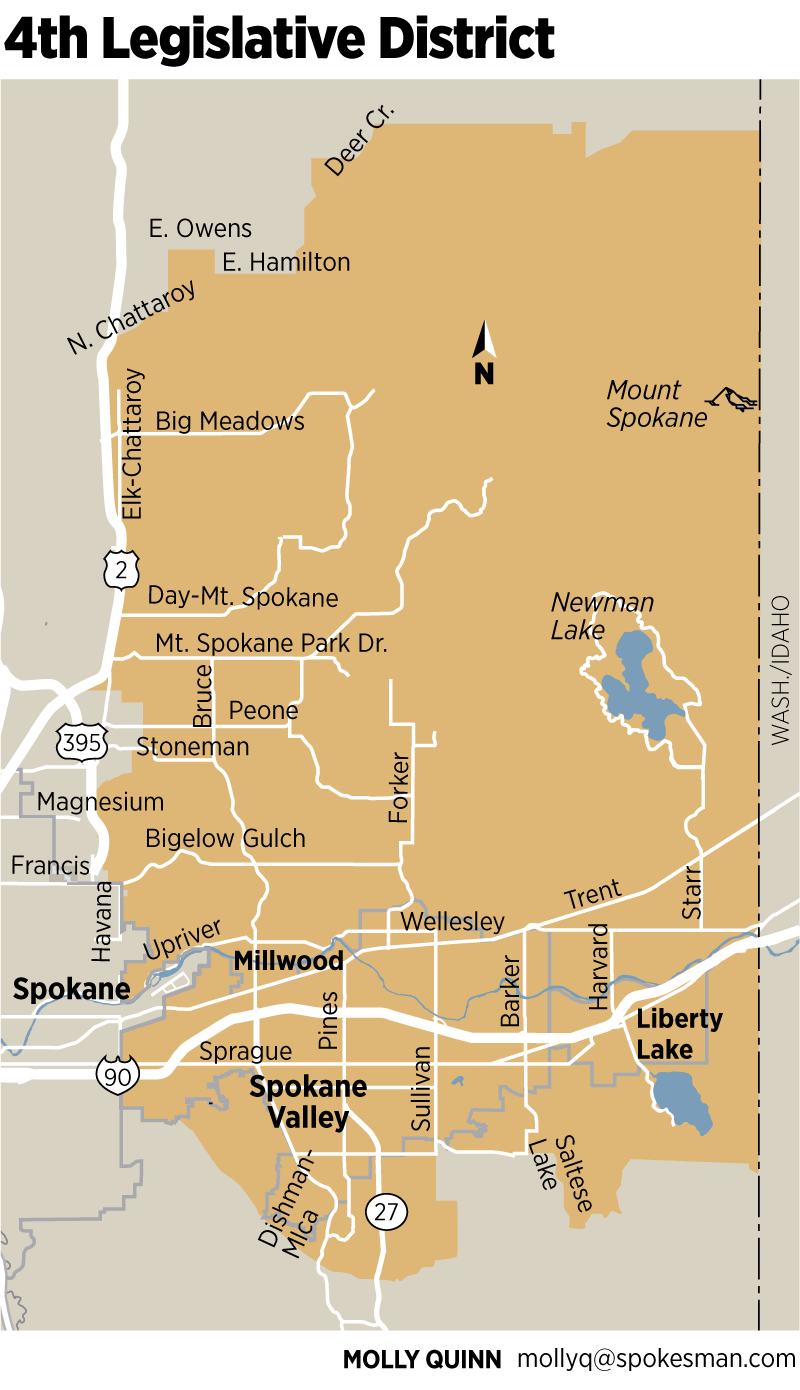 It's difficult to imagine two candidates more different than incumbent Matt Shea and his Democratic challenger, Scott Stucker.
Shea is a conservative constitutionalist who supports the formation of a local militia and speaks out against overreach by state and federal government.
Stucker is a Bernie Sanders Democrat with no political experience except a recent stint on the Sanders campaign, and as a Washington state delegate for Sanders.
"I want the race to be about the issues, not about me," Stucker said, adding that Sanders was the first political candidate Stucker said he felt like he could get behind, because "he fights for the people, not for corporations."
Shea, who has won his 4th District seat comfortably the last four times, is a formidable challenge for someone with no political experience. Shea has solid support in the conservative 4th District, which includes Spokane Valley and parts of Mead and Colbert. He is a strong defender of private property rights and according to his website www.voteshea.com he's "pro-jobs, pro-family, pro-guns and pro-life." Shea supports the Defense of Marriage Act – which defines marriage as between one man and one woman – and is opposed to any attempts to redefine marriage, and he supports businesses' right to deny service to same-sex couples.
Stucker supports same-sex marriage and abortion rights. He also believes health care is a universal right. "But I'm not a socialist," Stucker said. "I'm a progressive Democrat."
In this election cycle, Shea has raised nearly $100,000 and Stucker has raised less than $1,000 as of early Oct. 1, according to the Washington State Public Disclosure Commission. Party:

Republican

Age:

47

City:

Spokane Valley, WA

Occupation:

Lawyer
Education: Graduated from high school in Bellingham. Earned bachelor's degree in history and political science from Gonzaga University in 1996. Earned law degree from Gonzaga in 2006.
Political experience: Elected to state House every two years since 2008. Serves as assistant ranking minority member on the House's Labor and Workforce and Judiciary committees.
Work experience: Attorney at M. Casey Law since 2013. Formerly handled personal injury cases at Keith S. Douglass and Associates. Co-founded the Washington Family Foundation. Served 4 ½ years in the army, entering as a lieutenant in 1996, including eight months in Bosnia-Herzegovina. Later served 11 months in Iraq as a captain in the Army and Army National Guard.
Family: Divorced and remarried. No children. Party:

Democratic

Age:

38

City:

Spokane Valley, WA
Education: Graduated from high school in Clarkston, 2001. Attended Spokane Community College, then earned a bachelor's degree in graphic design from Seattle Central Creative Academy.
Work experience:Works as graphic designer at Kellybrady, an advertising agency in Spokane. Former designer and layout person at the Spokane Journal of Business.
Political experience:Has never run for office. Caucused with the Democratic Party and was a state delegate representing Bernie Sanders at the Washington Democratic State Convention.
Family: Married. No children.