Midnite Mine
Open-pit uranium mining has left an indelible mark: radioactivity on the Spokane Indian Reservation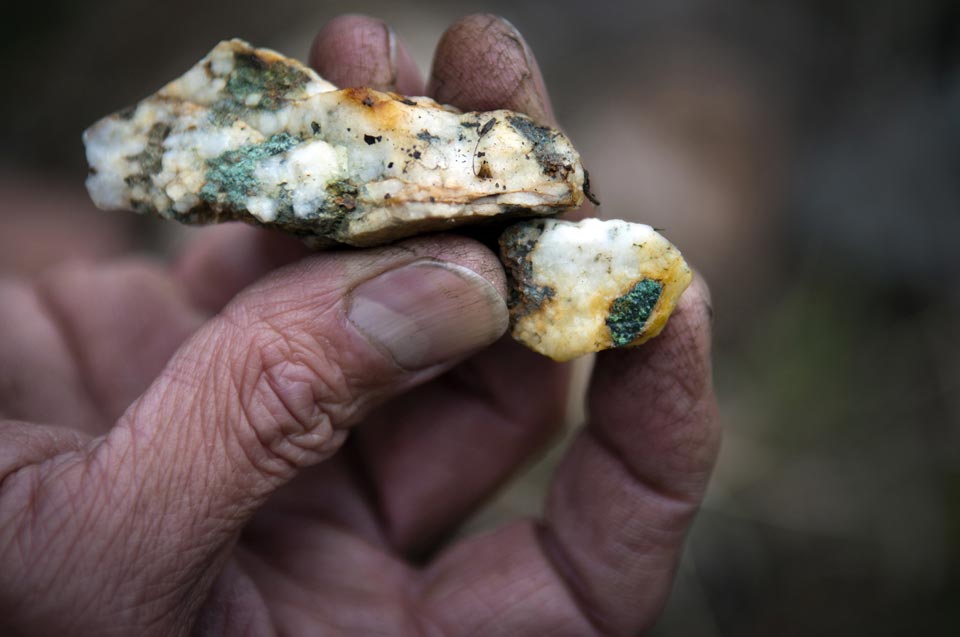 Above: The green shimmer of uranium was presumed to be harmless by many of the workers on the Spokane Indian Reservation. (Jed Conklin photo)
---
When there's a funeral on the Spokane Indian Reservation, Harold Campbell puts on his grave-digging hat, collects his tools and heads to the cemetery.
Over the past 30 years, the volunteer gravedigger has helped prepare the final resting spots for hundreds of the tribe's members. Death is a familiar presence to Campbell, who sits with grieving families and blesses burial plots with the fragrant smoke of sage and sweetgrass. Yet one aspect troubles him: Too many Spokane Indians die from cancer.
"I watch them die, young and old," Campbell said. "I think it's caused by the radiation."
The radiation is from the Northwest's only open-pit uranium mines – an all but forgotten chapter of Washington's Cold War history.
Read the rest of the story