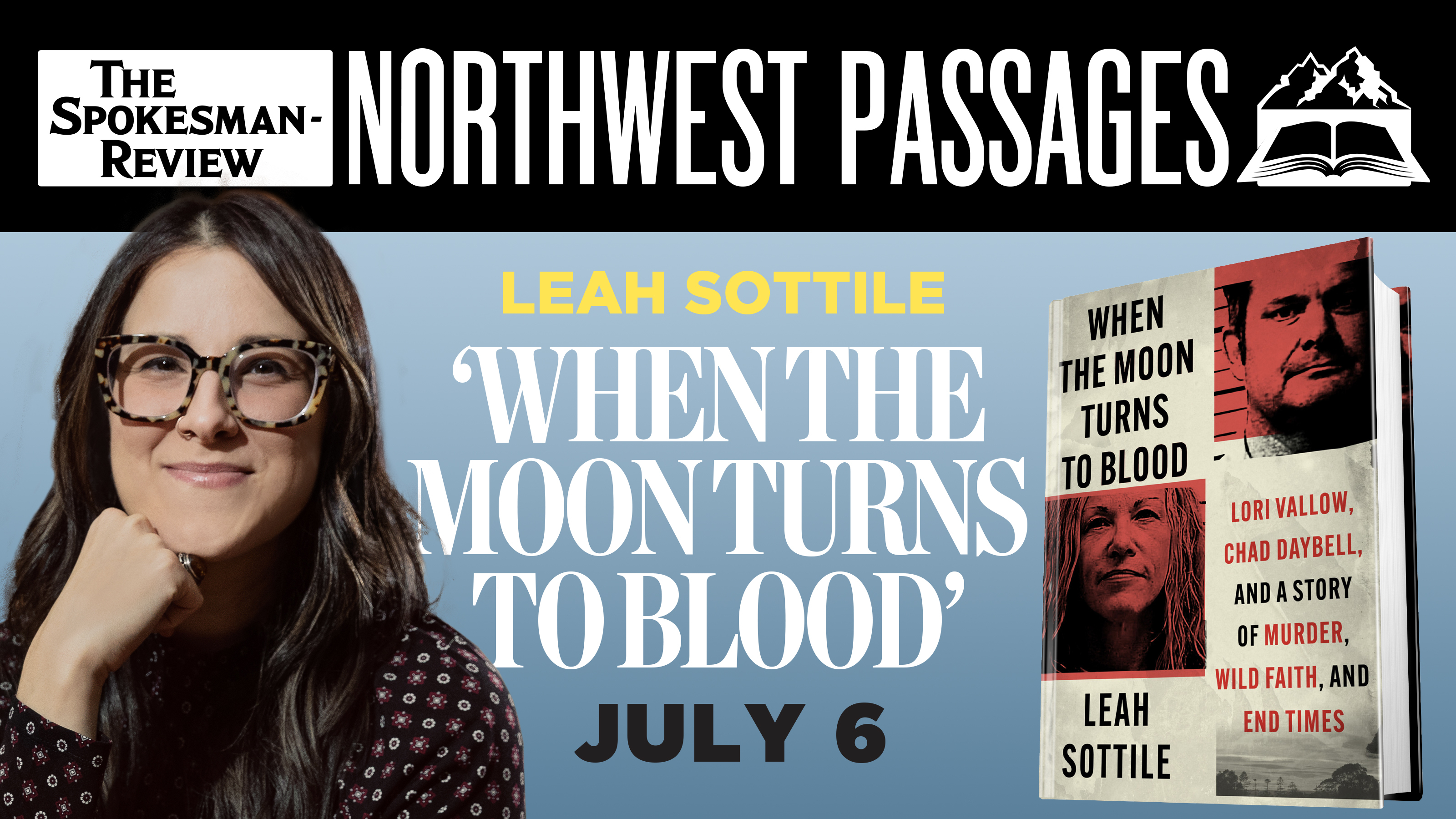 Northwest Passages - Leah Sottile
July 6, 2022, 7 p.m.
The Montvale Event Center 1019 W. First Ave Spokane, WA 99201
WHEN THE MOON TURNS TO BLOOD examines the culture of end times paranoia and a trail of mysterious deaths surrounding former beauty queen Lori Vallow and her husband, grave digger turned doomsday novelist, Chad Daybell. When police in Rexburg, Idaho perform a wellness check on seven J.J. Vallow and his sister, sixteen-year-old Tylee Ryan, both children are nowhere to be found. Their mother, Lori Vallow, gives a phony explanation, and when officers return the following day with a search warrant, she, too, is gone. As the police begin to close in, a larger web of mystery, murder, fanaticism and deceit begins to unravel. Vallow's case is sinuously complex. As investigators prod further, they find the accused Black Widow has an unusual number of bodies piling up around her.