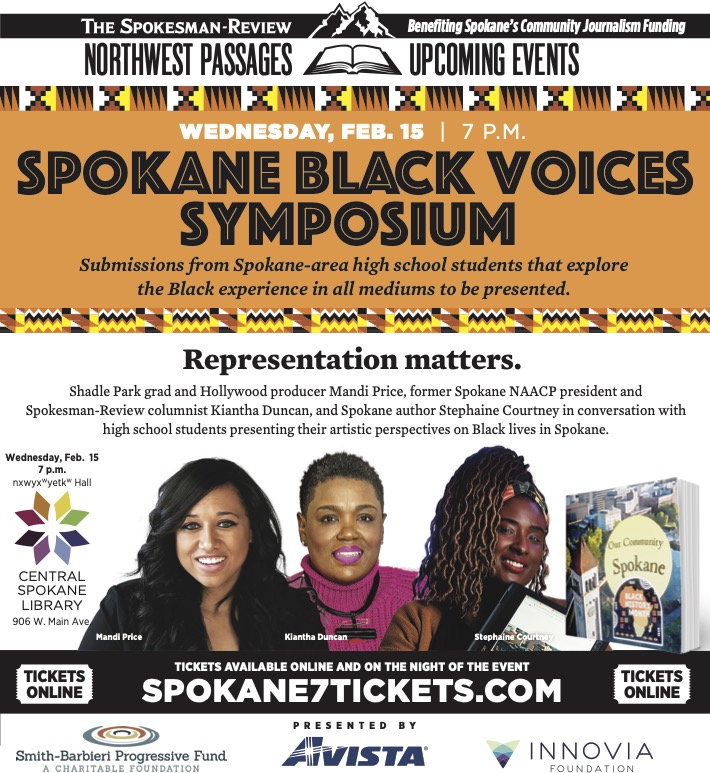 Spokane Black Voices Symposium - Live
African American high school students in the Spokane area present their work for Spokane Black Voices!
Details
Date/Time

Feb. 15, 2023, 7 p.m.

Venue

Spokane Public Library - Central
nxʷyxʷyetkʷ Hall (3rd Floor)
904 W Main Ave
Spokane WA 99201
Sankofa means to go back and get, to fetch, to retrieve, to return to. The metaphor of the Sankofa bird in Black culture is to go back to the past and bring forward the lessons that carry through time. In the symbolism of the Sankofa bird is the connection of who we are today to who we were before to who we continue to become. It is the acknowledgment of the survival and endurance of Black people and culture. Reflecting on the past teaches, energizes, and guides because the journey never stops.
Media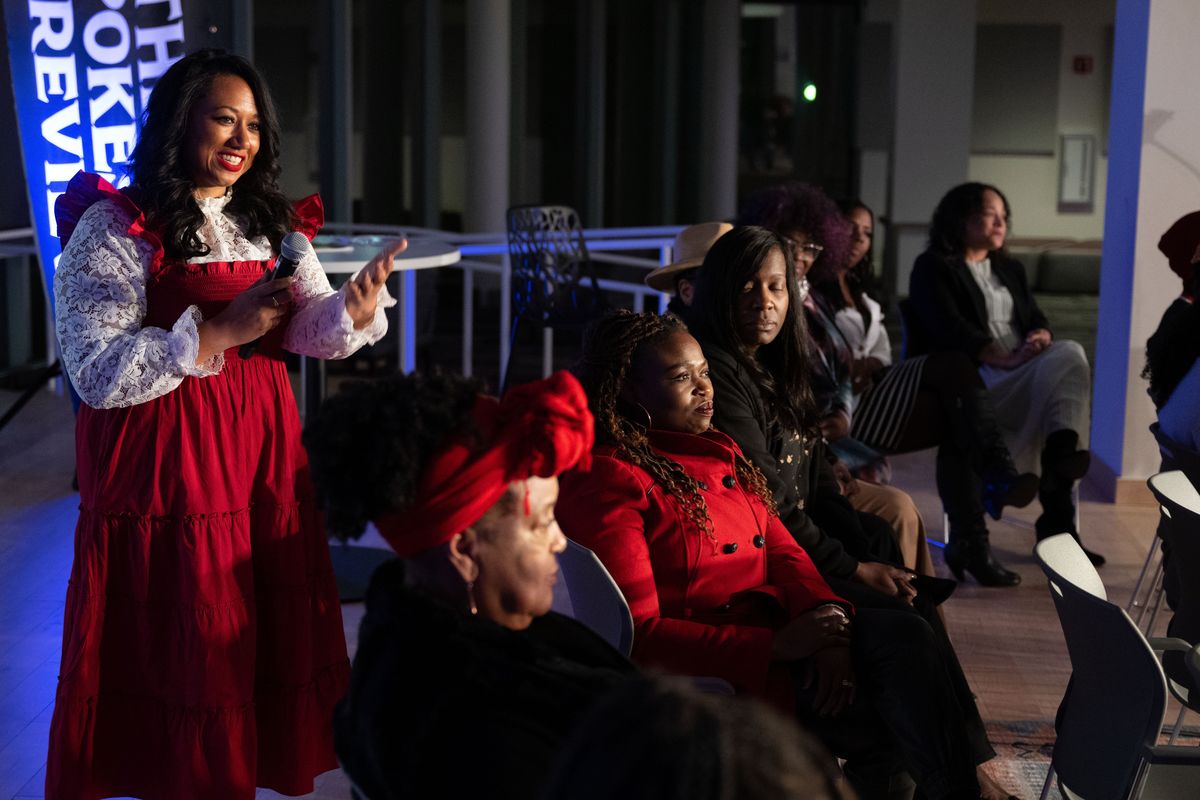 Shadle Park grad and Hollywood producer Mandi Price imparts advice to the younger generation of Black youth gathered at the Northwest Passages Spokane Black Symposium event on Wed., Feb. 15, 2023, at Central Library. (COLIN MULVANY/THE SPOKESMAN-REVIEW)