Picture stories
Legal consequences for rioters who breached U.S. Capitol
Legal consequences for rioters who breached U.S. Capitol
---
A Des Moines man was jailed early Saturday on charges accusing him of taking part in the riot at riot at the U.S. Capitol building by supporters of President Donald Trump.
Police Sgt. Paul Parizek said officers assisted the FBI in arresting 41-year-old Doug Jensen on Friday night at his home in the city's south side.
Jensen was booked into the Polk County Jail early Saturday on five federal charges, including trespassing and disorderly conduct counts, according to a news releases from the FBI's field office in Omaha, Nebraska and the county sheriff's office. Sgt. Ryan Evans of the county sheriff's office said Jensen was being held without bond and that he didn't know if he had an attorney.
The FBI and sheriff's office referred further inquiries about the case to the U.S. attorney's office in Washington.
None
---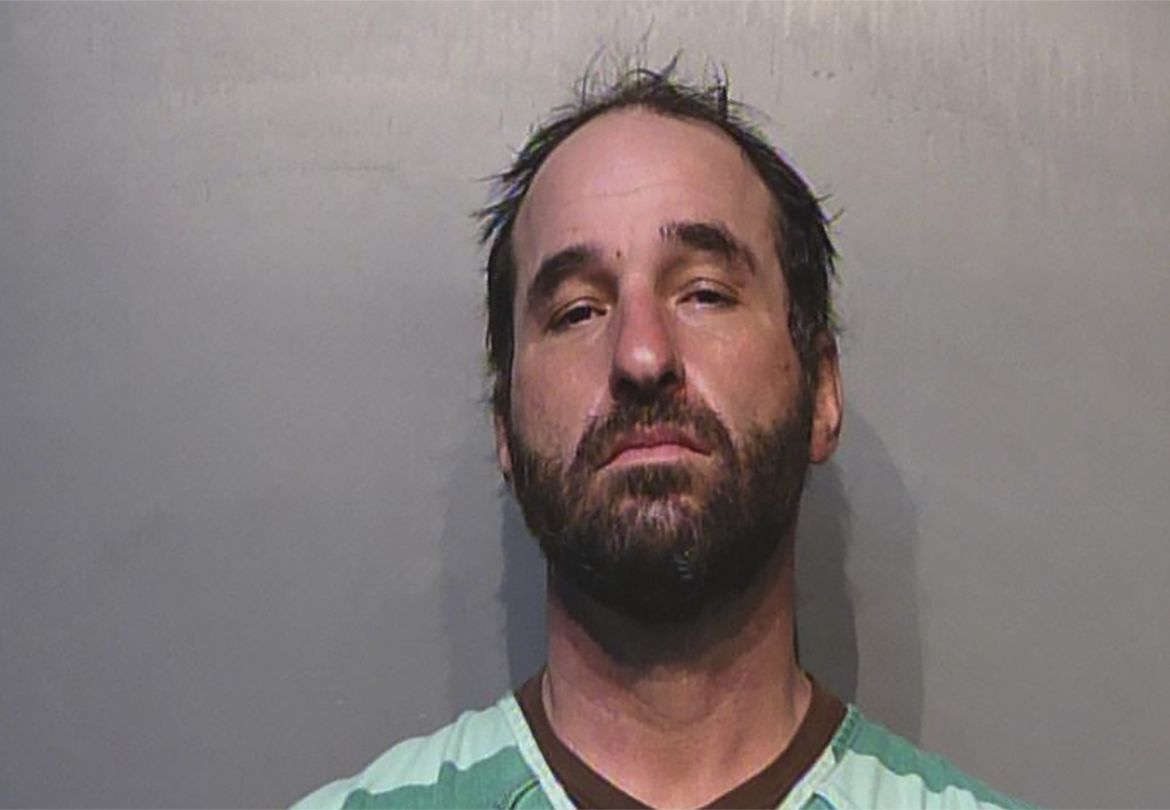 ---
Video posted online during the storming of the Capitol on Wednesday showed a man who appears to be Jensen, who is white, pursuing a Black officer up an interior flight of stairs as a mob of people trails several steps behind. At several points, the officer says "get back," to no avail. The rioting has raised serious questions over security at the Capitol and the treatment of the mainly white mob compared to the often aggressive tactics used last year at protests over the killings or shootings of Black people by police.
The mob ransacked the building, forcing lawmakers who were voting to affirm President-elect Joe Biden's victory into hiding for hours.
Photos taken by The Associated Press also showed the man who appears to be Jensen wearing a stocking cap and a QAnon T-shirt over a hooded sweatshirt. QAnon promotes the conspiracy theory that Trump is leading a secret campaign against "deep state" enemies and pedophiles.
Jensen declined to comment Thursday when a reporter with KCCI-TV reached out to him through Facebook, though he called the Des Moines station "Fake News."
Evans, of the sheriff's office, said Jensen had a past charge for operating a vehicle while impaired.
The U.S. Marshalls Service didn't immediately respond to AP phone messages Saturday seeking comment.
Jensen's employer, Forrest & Associate Masonry in Des Moines, announced Friday that he had been fired. The company's president & CEO, Richard Felice, told KCCI-TV that the company doesn't agree with his actions.
None
---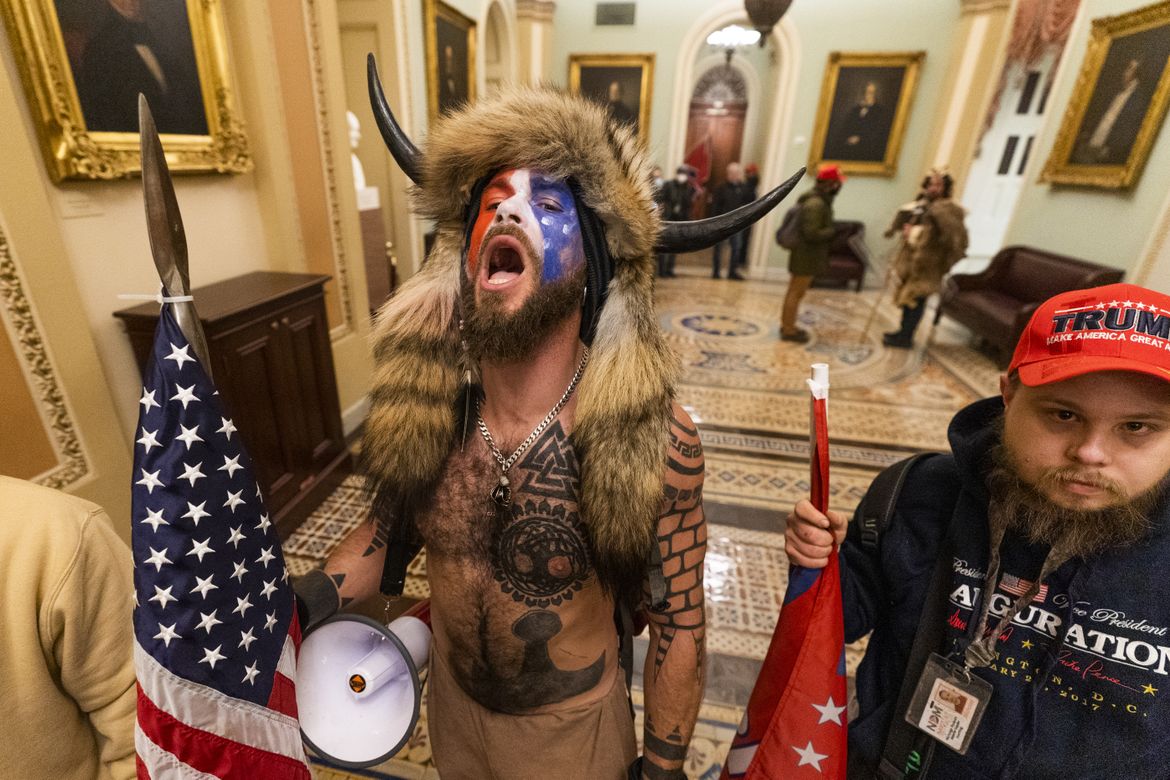 ---
An Arizona man seen in photos and video of the mob wearing a costume with a painted face and a fur hat topped by horns was also taken into custody Saturday. Jacob Anthony Chansley, more commonly known as Jake Angeli, had become a staple in his costume at pro-Trump protests across the country.
He is charged with knowingly entering or remaining in any restricted building or grounds without lawful authority, and violent entry and disorderly conduct on Capitol grounds.
Chansley is among dozens of people arrested in the wake of the Capitol invasion by a large mob of supporters enraged over Trump's election loss who forced lawmakers to halt their voting to affirm President-elect Joe Biden's victory and go into hiding for hours. The rioters took over the House and Senate chambers, smashed windows and waved Trump, American and Confederate flags.
RICK CALLAHAN,

Associated Press
---
A Republican West Virginia state lawmaker has been federally charged for entering a restricted area of the U.S. Capitol after he livestreamed himself rushing into the building with a mob of President Donald Trump's supporters.
Ken Kohl, a top deputy federal prosecutor in Washington, announced the case against state Del. Derrick Evans on a call in which he presented dozens of new charges against members of the crowd that violently stormed the Capitol on Wednesday.
CUNEYT DIL,

Associated Press
---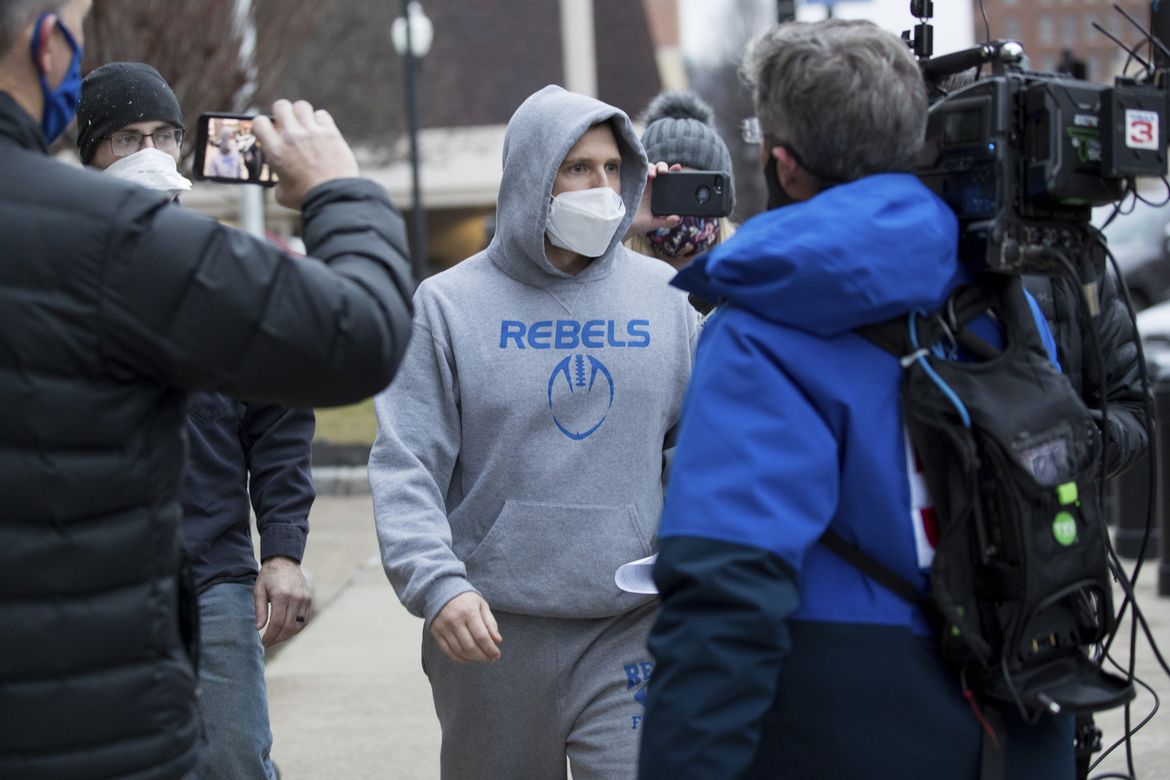 ---
Evans, 35, appeared before a federal judge in Huntington, West Virginia, on Friday afternoon after being arrested. If convicted, he faces up to a year and a half in federal prison for two misdemeanors: entering a restricted area and disorderly conduct.
Federal Magistrate Judge Cheryl Eifert released him on his own recognizance. Wearing a hoodie and a face mask to protect against the coronavirus, Evans did not answer reporters' questions as he left the courthouse and quickly got into a vehicle.
A growing number of Republicans and Democrats said they want to expel Evans from the legislature if he does not resign. His lawyer, John Bryan, said late Thursday that the lawmaker was acting as an amateur journalist recording the day's events and that he was not involved in violence. He said Evans didn't commit a crime and doesn't plan to step down. Bryan didn't comment on the charges Friday.
CUNEYT DIL,

Associated Press
---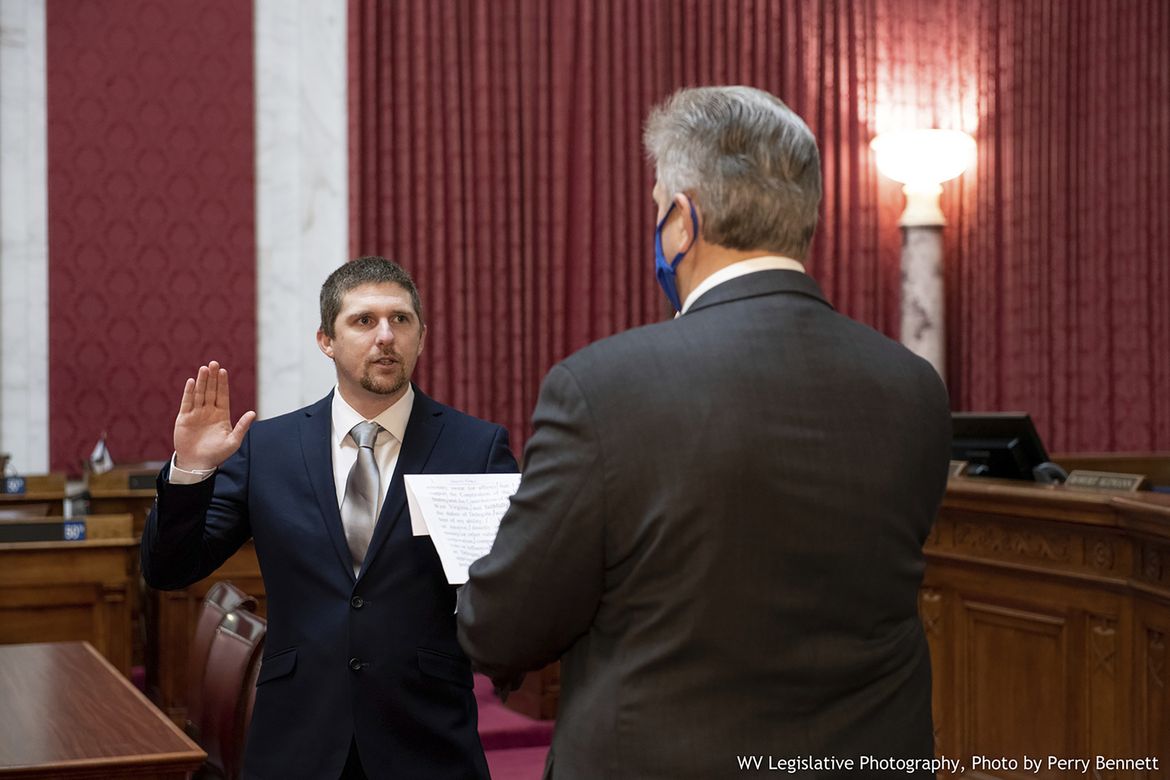 ---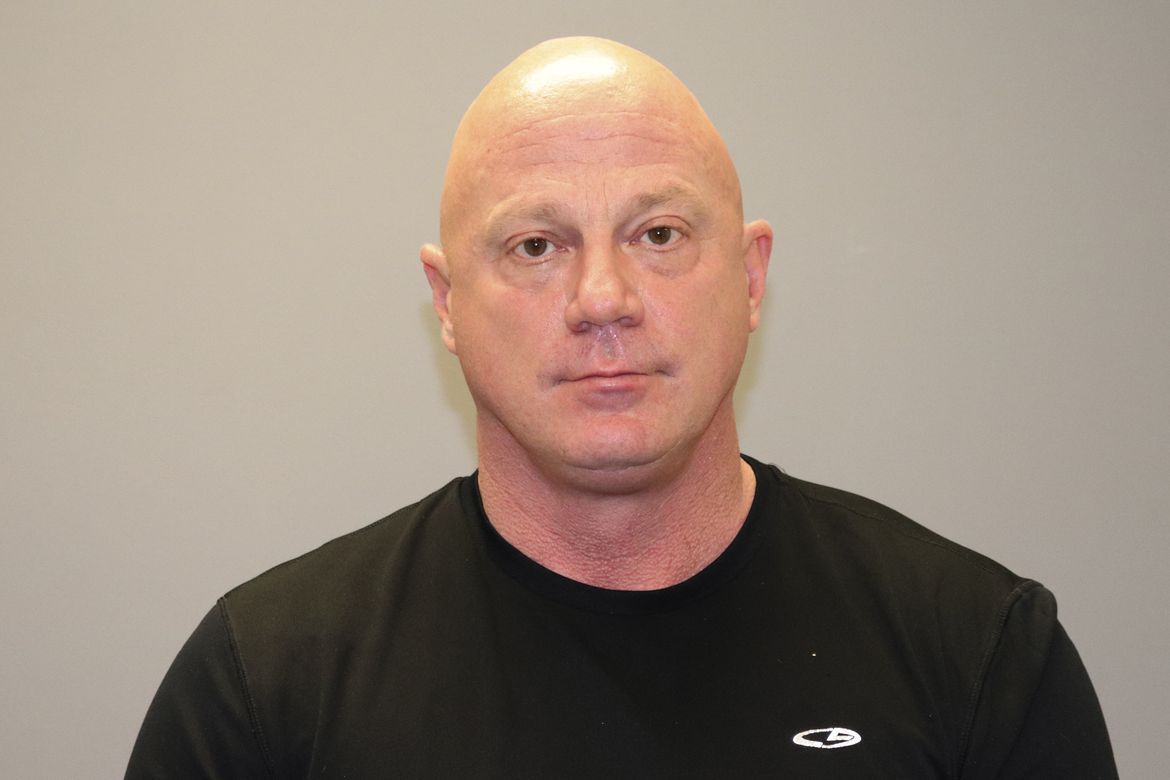 ---
The FBI on Friday arrested an Arkansas man who was photographed sitting at a desk in House Speaker Nancy Pelosi's office following the storming of the Capitol by a mob of President Donald Trump's supporters, authorities announced.
Richard Barnett was arrested in Little Rock, according to Ken Kohl, the top deputy federal prosecutor in Washington.
Kohl said Barnett was charged for entering Pelosi's office, where he "left a note and removed some of the speaker's mail." Barnett, 60, faces three federal charges: knowingly entering or remaining in restricted grounds without authority; violent entry and disorderly conduct on Capitol grounds; and theft of public property or records. If convicted, he faces up to a year in federal prison.
Associated Press
---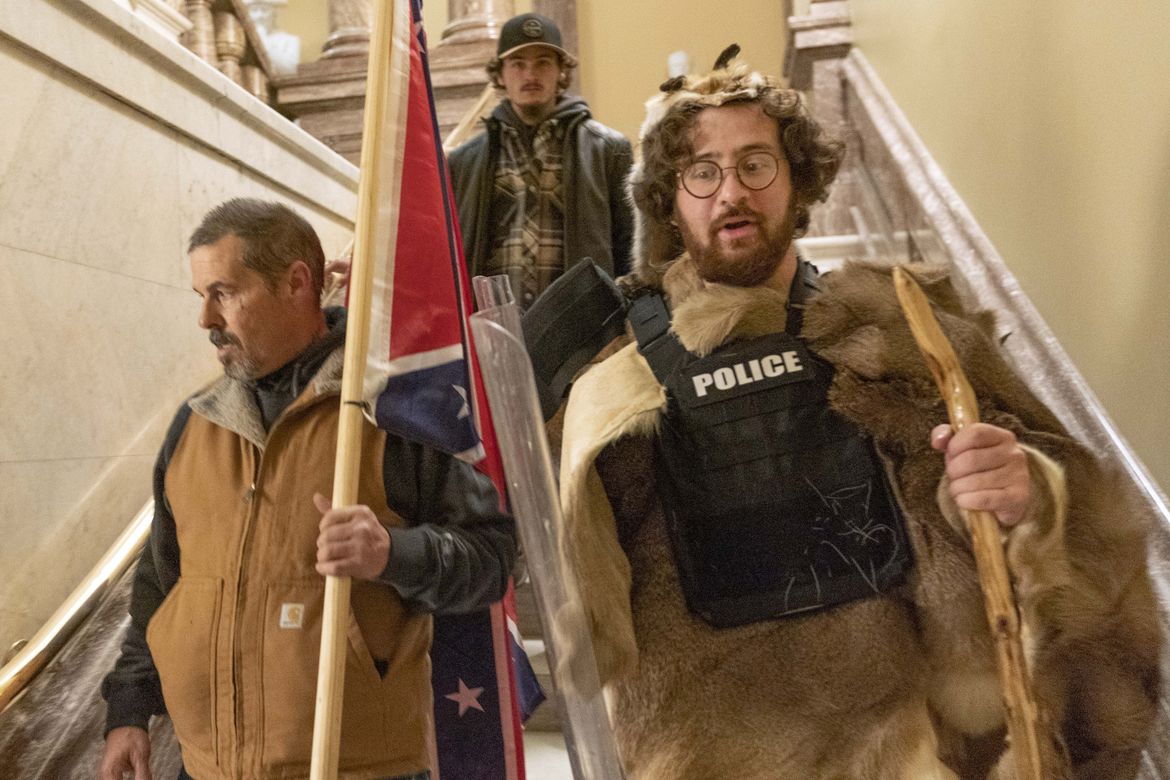 ---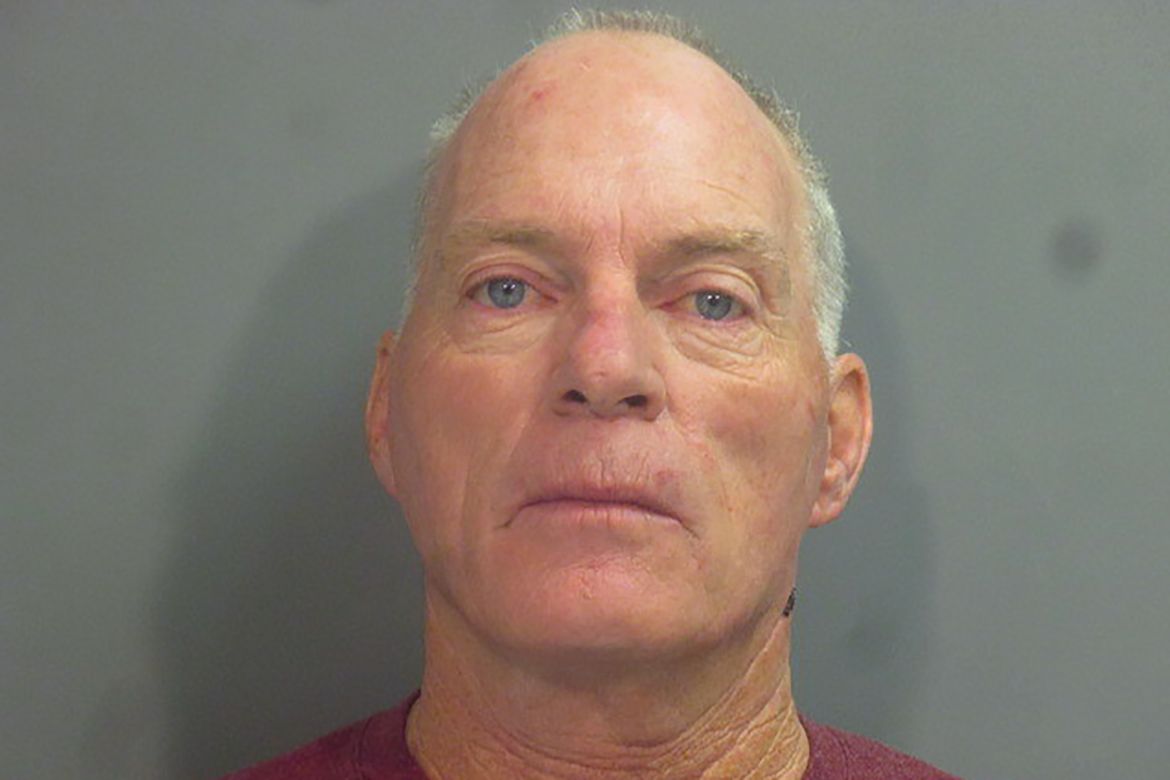 ---
He was being held in the Washington County Jail in Arkansas. Jail records did not list an attorney for him.
Authorities say Barnett was among supporters of Trump who stormed the Capitol on Wednesday. Five people died because of the protest and violence, including a Capitol police officer.
Authorities said in court documents that they were able to identify Barnett in part through photographs taken by news media when he was inside the building. Authorities also used video surveillance from inside the Capitol and a video interview Barnett gave to a New York Times reporter in which he said, "I didn't steal (an envelope). … I put a quarter on her desk, even though she ain't (expletive) worth it."
Barnett is from Gravette in northwest Arkansas. He has identified himself on social media as a Trump supporter and gun rights advocate.
Jim Parsons, a retired Army lieutenant colonel who served in Vietnam as a Green Beret, told The Associated Press that he has been a guest speaker at a couple of "patriotic gatherings" that Barnett also attended. Barnett had an AR-15 rifle with him "to make sure things stay peaceful," Parsons said. He called Barnett "a good guy. He's patriotic."
One of the groups that Barnett belongs to believes "a face mask is a dress rehearsal for what's to come. … It'll end up with a chip in the forehead," said Parsons, who is from Bella Vista, Arkansas.
Gravette Mayor Kurt Maddox said the photo of Barnett in Pelosi's office has brought his small town unwelcome attention and some residents have received threats.
None
---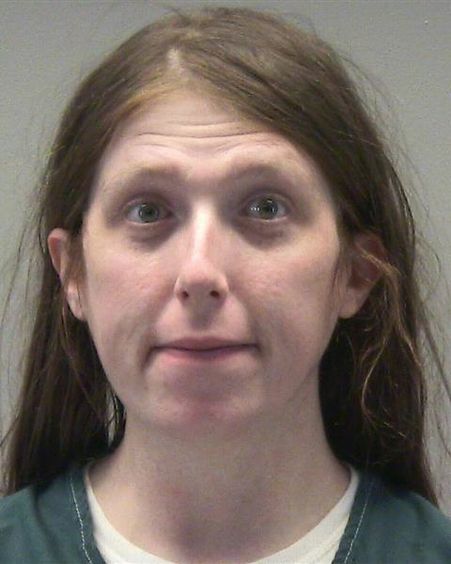 In this Wednesday, Jan. 6, 2021, photo, violent protesters, loyal to President Donald Trump, storm the Capitol, in Washington. Federal prosecutors say a retired Air Force officer who was part of the mob that stormed the U.S. Capitol was arrested Sunday, Jan. 10, 2021, in Texas.
---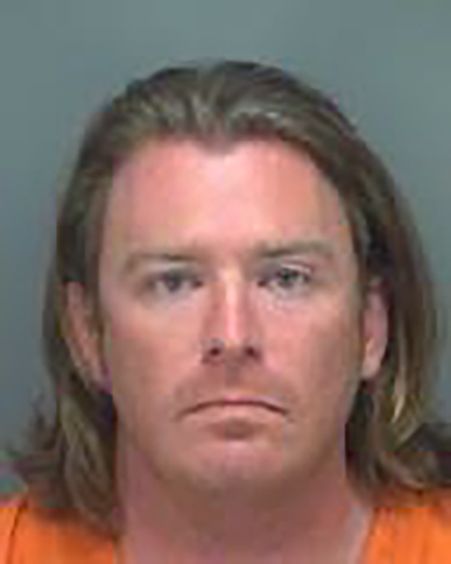 This photo made available on Friday, Jan. 8, 2020, by the Pinellas County, Fla., Sheriff's Office, shows Adam Johnson of Parrish, Fla. The Florida man, spotted carrying a lectern belonging to House Speaker Nancy Pelosi's office in a widely circulated photo during the Capitol assault, was released Monday, Jan, 11, 2021 on $25,000 bail. Johnson was arrested Friday night, Jan. 8, on charges of government property theft, violent entry and disorderly conduct on Capitol grounds and entering a restricted building without lawful authority, according to an arrest warrant.
---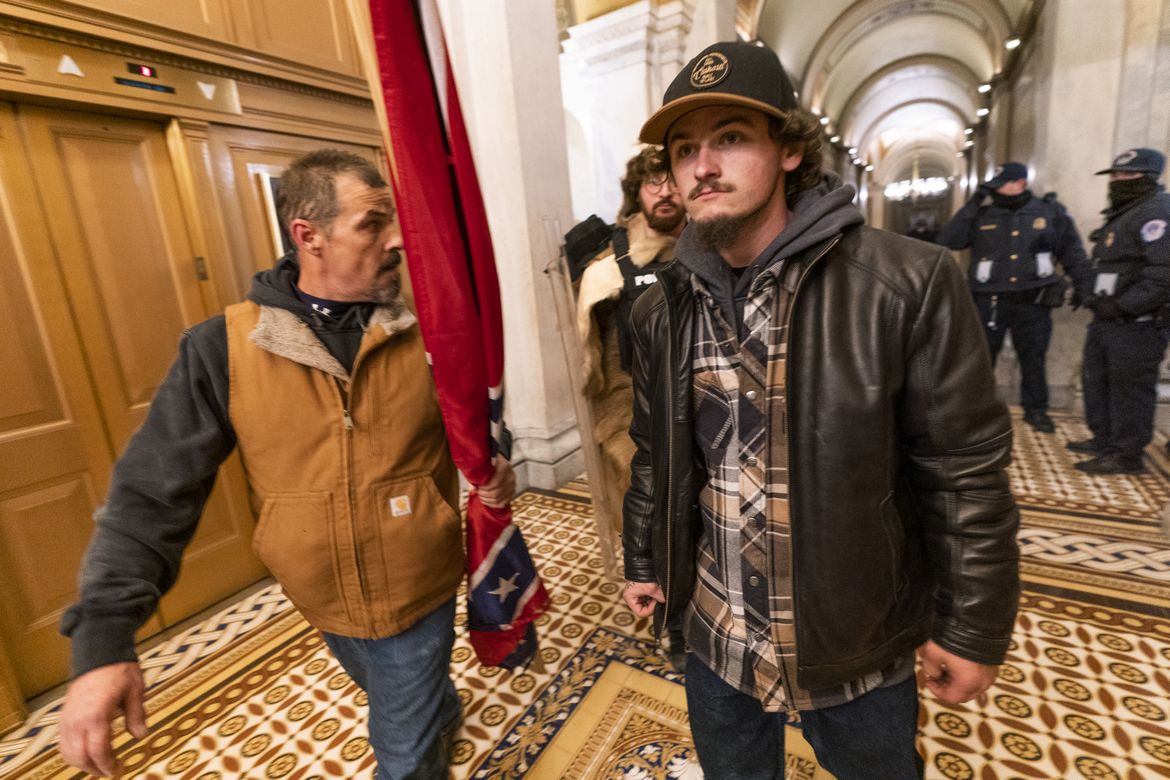 ---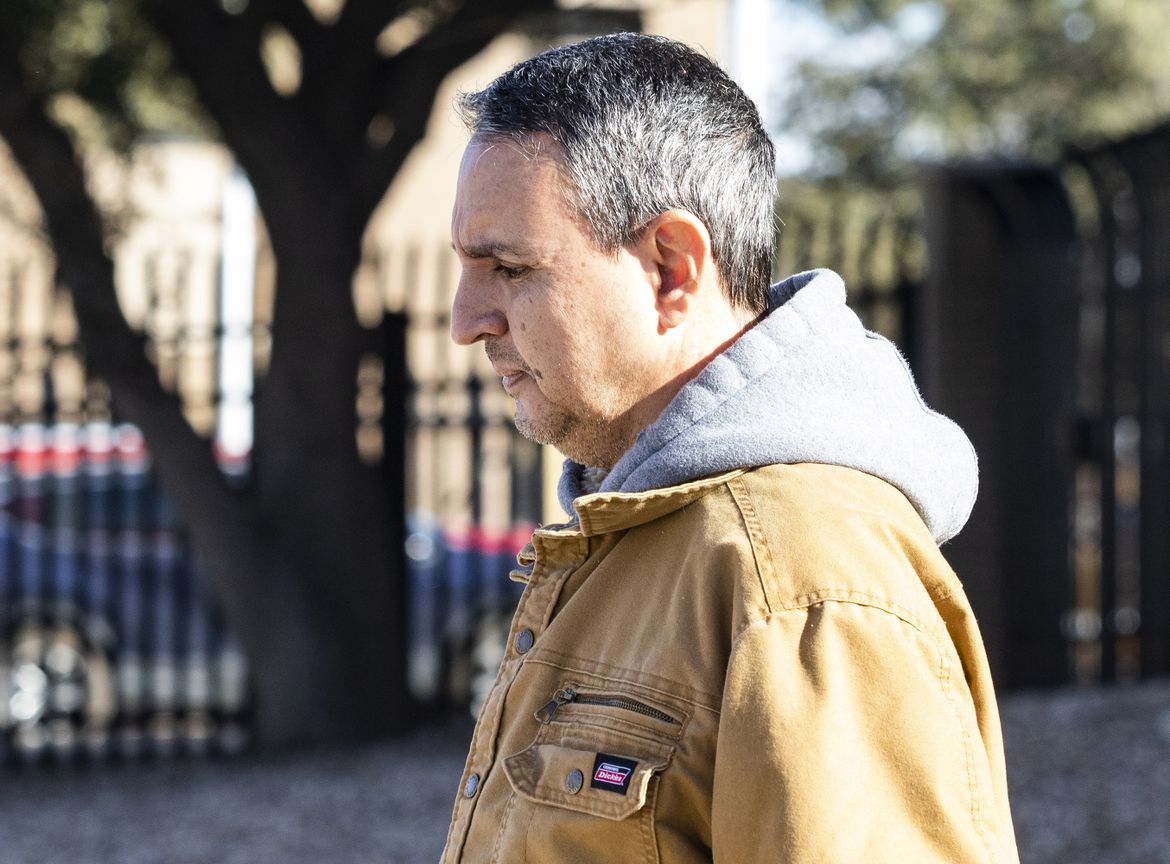 ---
Jenny Cudd, front, a flower shop owner and former Midland mayoral candidate, and Eliel Rosa, rear, leave the federal courthouse in Midland, Texas, Wednesday, Jan. 13, 2021. The FBI arrested Cudd and Rosa on Wednesday in connection with the Jan. 6 insurrection at the U.S Capitol.
---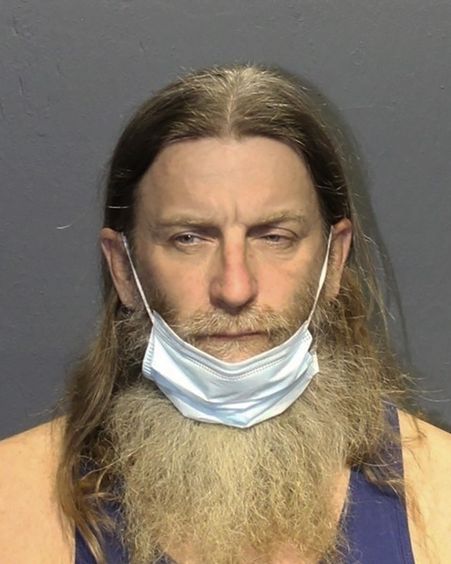 This photo provided by Western Tidewater Regional Jail shows Robert Keith Packer of Newport News, Va. Packer was arrested Wednesday Jan. 13, 2021 on federal charges related to the riot at the U.S. Capitol.