Picture stories
Spokane Shock lose to the San Jose SaberCats 52-34
Spokane Shock lose to the San Jose SaberCats 52-34
The Shock go down in defeat for the third game in a row.
---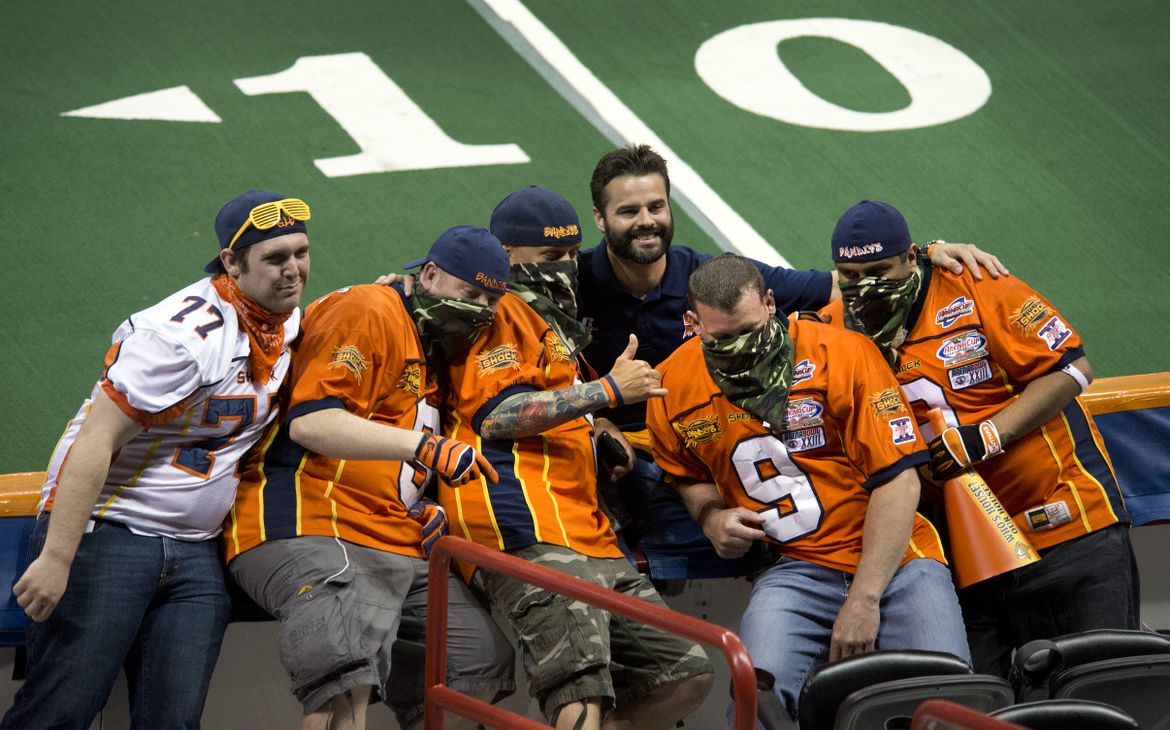 ---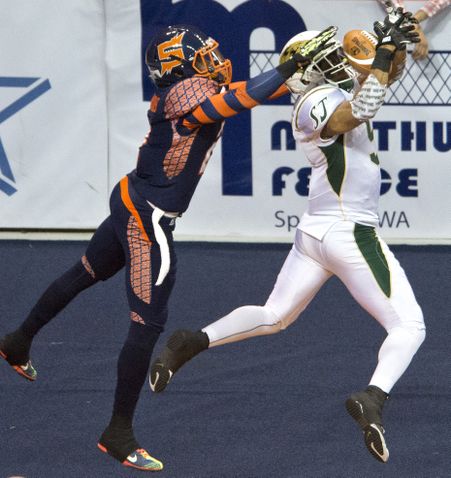 Spokane Shock WR Brandon Thompkins can't stop San Jose's Ken Fontenette from intercepting a pass in the end zone during the first quarter.
---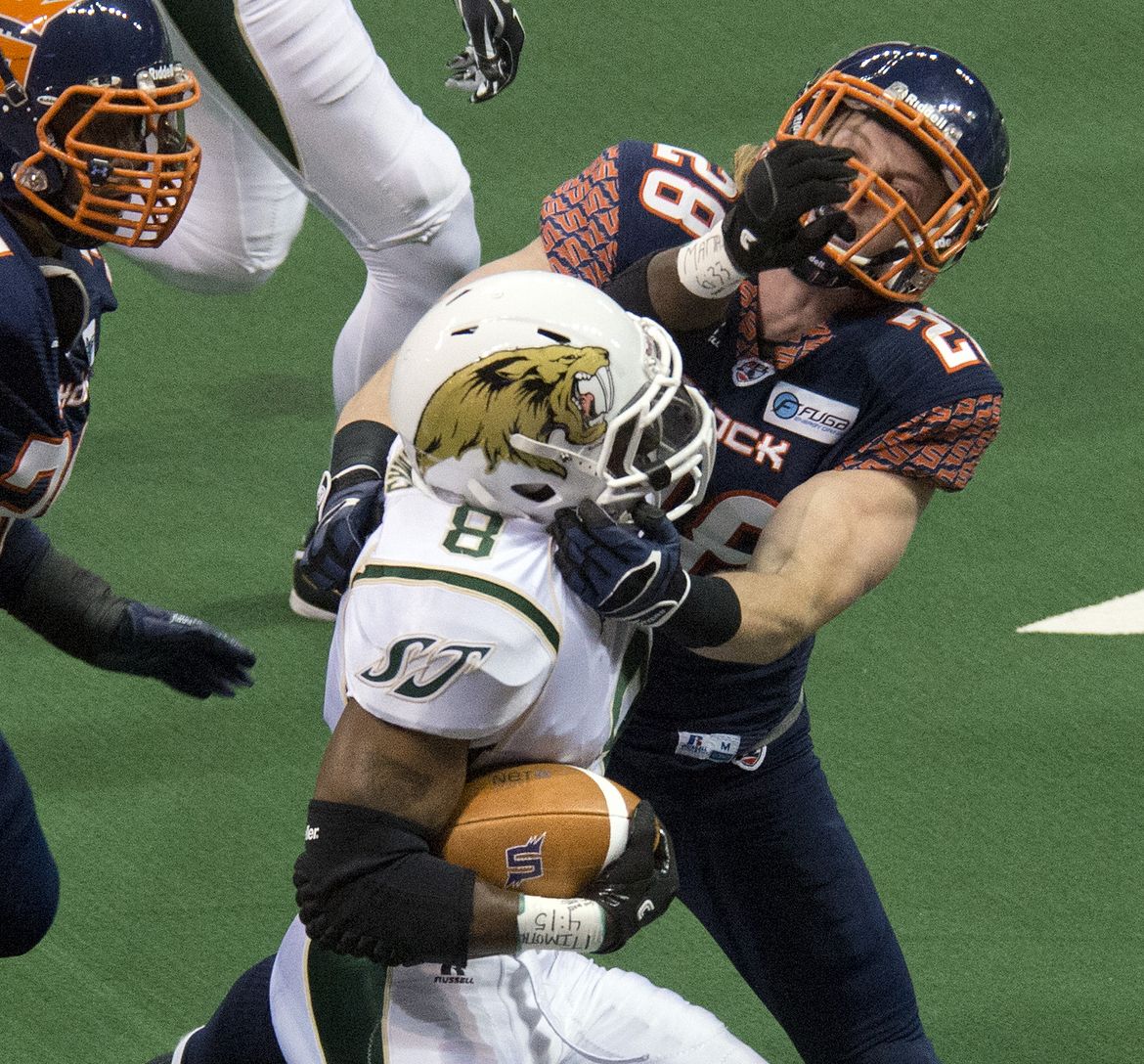 ---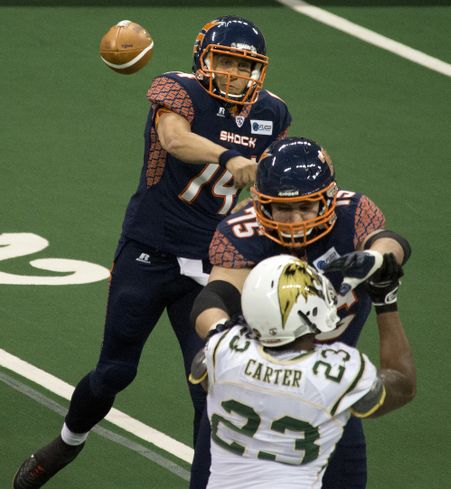 Spokane Shock QB Brian Zbydniewski fires down field with protection from Patrick Afif on San Jose's Terrance Carter in the first quarter, May 23, 2014, in the Spokane Arena.