News > Features
And besides, there weren't really any ashtrays in Troy
Fri., May 7, 2004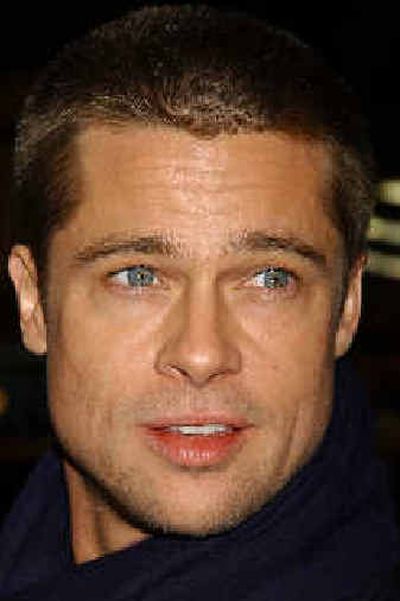 To play the Greek hero Achilles in "Troy," Brad Pitt gave up something he loved: smoking. "This guy's supposed to be the greatest warrior of all time; I had to get my (behind) in shape," Pitt tells Vanity Fair magazine.
"I changed my life completely. I quit smoking — and let me tell you, I was a professional smoker and I still miss it. … But I wanted to see how far I could go with my body. By the time the movie was over, I'd been on this diet and workout plan for a year."
The film version of Homer's "The Iliad," co-starring Orlando Bloom and Peter O'Toole, opens in theaters next Friday.
Meanwhile, the 40-year-old Pitt has another project on the back burner: having children with his wife, "Friends" star Jennifer Aniston, which has become a topic of rampant media speculation.
"It will happen when it happens," Pitt says. "I've got friends with kids, and I've got nieces and nephews, and they just bring out a joy I've gotten from few things.
"I am selfish, so I worry about having to give up my time, but I gotta go see what it's about. I've got a lot of stuff to tell them, and the idea of being responsible and setting someone loose in the world sounds really fulfilling."
Actually, Ross will be carrying it for Rachel
Speaking of Greece, and of Jennifer Aniston, she's one of the celebrities who will help carry the Olympic torch on its journey around the world this summer.
Aniston, who is of Greek descent, will be joined in the lineup by another actress, Angelina Jolie. Among the more usual sports suspects who'll also have a hand in the journey: former basketball player Magic Johnson, soccer star Pele, hurdler Edwin Moses and runners Carl Lewis, Roger Bannister and Michael Johnson.
Suppose he's just stringing her along?
Tennis hottie Anna Kournikova reportedly is sporting a massive, $5 million diamond ring on her finger,said to be a super-secret engagement ring from Latin music hottie Enrique Iglesias (which his reps deny).
Just one little catch: The diamond is pink _ just like the one Ben Affleck gave to Jennnifer Lopez.
Just a kabbalah crazy kids
Then there are the rumors that Demi Moore and Ashton Kutcher sneaked away for a secret, Kabbalah-style wedding in Florida last month, attended by a select few including Madonna and her movie-maker hubby Guy Ritchie. (The Kabbalah, for those not keeping score, is a set of ancient, mystical Jewish beliefs followed by an increasing number of celebrities, including Madonna.)
But Moore's people deny the couple is even engaged, and say they just went to the Sunshine State to kick back during the Passover holiday.
And good guys are pretty slim pickings
Anna Nicole Smith, who says she lost 69 pounds thanks to the Trim Spa program, plans to launch her own clothing line with the celebrity-fave company Von Dutch, and is set to hit the big screen with "Twisted Greed," which begins shooting this fall.
The only thing her new body hasn't gotten her, she says, is a new boyfriend. But Smith says she's fine with not having a man in her life because she just doesn't "have the time for that right now."
Quoteworthy
Joan Rivers, weighing in on Anna Nicole Smith's more slender shape: "Anna Nicole Smith is a pig, fat or thin."
The birthday bunch
Actor Darren McGavin is 82. Singer Teresa Brewer is 73. Drummer Bill Kreutzmann (Grateful Dead) is 58. News correspondent Tim Russert ("Meet the Press") is 54. Actor Michael E. Knight ("All My Children") is 45. Actress Traci Lords is 35. Singer Eagle-Eye Cherry is 32. Actor Breckin Meyer ("Road Trip") is 30.
Local journalism is essential.
Give directly to The Spokesman-Review's Northwest Passages community forums series -- which helps to offset the costs of several reporter and editor positions at the newspaper -- by using the easy options below. Gifts processed in this system are not tax deductible, but are predominately used to help meet the local financial requirements needed to receive national matching-grant funds.
Subscribe to the Coronavirus newsletter
Get the day's latest Coronavirus news delivered to your inbox by subscribing to our newsletter.
---