Sports
Shadow open at home tonight against rival Reds
Sat., May 8, 2004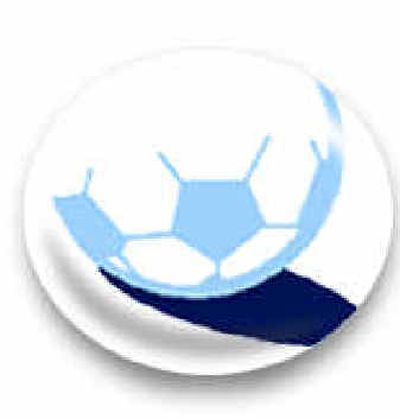 The Spokane Shadow begin their 10th season tonight at Joe Albi Stadium against a familiar opponent: the Yakima Reds.
The game will be the first of six meetings against the Reds (9-8-1 last season) this season and provides the Shadow (14-2-2 last year) with a chance to get right into the swing of things as they defend their 2003 Northwest Division title.
"The Yakima games are always rivalry games," head coach Stuart Saunders said. "If guys can't get up for this game, they'll have trouble getting up for any game."
With just four members, the Northwest Division allows teams to get to know one another very well.
"It helps to have familiarity and being able to get up for this game," Saunders said. "The guys who have been around understand the importance of this game."
The guys who have been around number about 14, providing the Shadow with a solid core of veteran players.
That familiarity among players and strong grasp of Saunders' system should allow the Shadow to get off to a strong start as they attempt to qualify for the Lamar Hunt U.S. Open Cup.
"Usually it takes a while to get to know each other," fourth-year defender Matt Stueckle said. "Last year was the exception. We started out well last year because we knew each other already. It will be interesting to see how we start this year. The chemistry is still there among the players."
Tonight's game, which kicks off at 7, will feature a soccer-ball giveaway before the game. The first 500 kids through the gate will receive a full-size Baden soccer ball.
Tickets are available by calling the Shadow office at 326-GOAL (4625) or by calling TicketsWest at 325-SEAT (7328). Reserved seats for adults are $8 and for children (12 and under) are $6. General admission is $7 for adults, $5 for children.
Local journalism is essential.
Give directly to The Spokesman-Review's Northwest Passages community forums series -- which helps to offset the costs of several reporter and editor positions at the newspaper -- by using the easy options below. Gifts processed in this system are not tax deductible, but are predominately used to help meet the local financial requirements needed to receive national matching-grant funds.
Subscribe to the sports newsletter
Get the day's top sports headlines and breaking news delivered to your inbox by subscribing here.
---