News > Features
Winner will emerge on 'Survivor'
Sat., May 8, 2004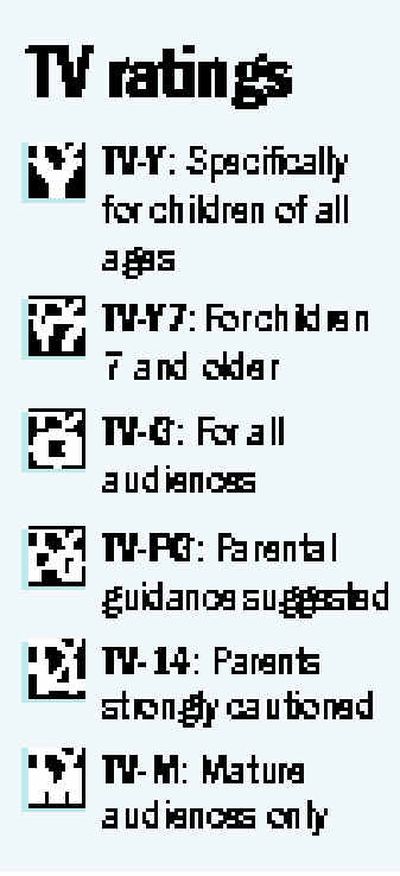 Unlike the baseball all-star game, at least we know there's going to be a winner.
Sunday at 8, CBS devotes three hours of prime time to the "Survivor: All-Stars" finale. It starts with two hours of competition, ending with the live count of the final jury vote to choose the million-dollar winner.
Four players remain: Rupert, Jenna and the seemingly inseparable Boston Rob and Amber. It's clear that Rupert is the popular favorite and that Boston Rob is the best player.
The program is followed at 10 by the requisite hourlong "reunion" special, on which the contestants usually laugh, hug and make up. As if all the nasty things they said and did on the island don't really matter. Uh-huh.
Jeff Probst hosts.
Highlights
Repeats, ABC tonight at 8: Three hours of "Extreme Makeover: Home Edition."
"Hannibal" (2001), CBS tonight at 8: They'll have to, um, butcher this grisly serial killer tale to make it fit broadcast standards. Anthony Hopkins and Julianne Moore star.
Repeats, NBC tonight at 8: It's as if, with "Friends" over, the peacock has decided to throw in the towel and become ABC. So tonight there are two hours of repeats of "Most Outrageous Game Show Moments," followed by a "Law & Order: Special Victims Unit" that you've probably seen twice already.
"MAD TV," Fox tonight at 11: Frankie Muniz guests.
"Saturday Night Live," NBC tonight at 11:30: Snoop Dogg hosts with musical guest Avril Lavigne.
"60 Minutes," CBS Sunday at 7.
"King of the Hill," Fox Sunday at 7: Repeat of the Luanne-goes-to-beauty-
school episode, followed by a new one in which Johnny Depp provides the guest voice of Hank's yoga instructor.
"The Simpsons," Fox Sunday at 8: When Homer admits that Marge was not his first kiss, he recounts the story of his first smooch at summer camp with an anonymous girl — who turns out to be Marge! Mmmm, romance.
Followed at 8:30 by a repeat of the one with Marge's Families First campaign.
"Dateline," NBC Sunday at 7.
"Malcolm in the Middle," Fox Sunday at 9: Lois and the boys visit her father's secret Canadian family, who are a mirror image of themselves — except perfect!
Grandma Ida (Cloris Leachman) seeks revenge on Victor's other wife, Sylvia (Betty White). It's the first White-Leachman reunion since "The Mary Tyler Moore Show."
Followed by a repeat of the one where Grandma Ida gets engaged.
"Law & Order: Criminal Intent," NBC Sunday at 9: Two murders put the detectives in the middle of a dying Mafia don's family problems.
"Masterpiece Theatre," KSPS Sunday at 8: Part 2 of the original "Prime Suspect," featuring a brilliant performance by Helen Mirren as the exhausted, harassed but determined sleuth Jane Tennison.
"Crossing Jordan," NBC Sunday at 10: A vampire novelist is found dead, his blood drained and bite marks on his neck.
And Jordan is called to determine the cause of death of a man found on the Appalachian Trail. The fact that in real life the trail doesn't come within 50 miles of Boston apparently doesn't matter.
Family Fare
"Harry Potter and the Sorcerer's Stone" (2001), ABC Sunday at 7: First in the Harry Potter series, which finds him learning that he's not just a Muggle and meeting Hagrid, Dumbledore and his Hogwarts schoolmates for the first time. Kudos to the kid cast: Daniel Radcliffe, Rupert Grint and Emma Watson, along with grown-ups such as Robbie Coltrane.
But it's four hours in ABC time, which can't be explained by "never before seen footage" or the promised 10-minute sneak peek of the upcoming "Harry Potter and the Prisoner of Azkaban."
Cable Cast
"Jackass: The Movie" (2002), Showtime tonight at 9: Broadcast premiere starring Johnny Knoxville and some other rabid morons.
"The Museum of the Moving Image Salutes Richard Gere," USA tonight at 10: No word on whether his pal the Dalai Lama will be there.
"Inside Out," VH1 tonight at 10: Friends Dave Matthews and Phish's Trey Anastasio head to Africa to jam with the legendary Orchestra Baobab.
Baseball, ESPN Sunday at 5: Philadelphia Phillies at Arizona Diamondbacks.
NBA playoffs, TNT Sunday at 5: Conference games.
"The Sopranos," HBO Sunday at 9: Janice goes to anger-management therapy. That should tick her off.
"Breaking Vegas," History Sunday at 9: As if those of us here in the Bay State don't have enough to be proud of with Boston Rob on "Survivor," there's also this tale of how some MIT math geeks made a killing at blackjack.
"Deadwood," HBO Sunday at 10: Vaccine delivery. More exciting than it sounds.
Local journalism is essential.
Give directly to The Spokesman-Review's Northwest Passages community forums series -- which helps to offset the costs of several reporter and editor positions at the newspaper -- by using the easy options below. Gifts processed in this system are not tax deductible, but are predominately used to help meet the local financial requirements needed to receive national matching-grant funds.
Subscribe to the Coronavirus newsletter
Get the day's latest Coronavirus news delivered to your inbox by subscribing to our newsletter.
---