News > Business
BPA faces fresh round of scrutiny
Sun., May 9, 2004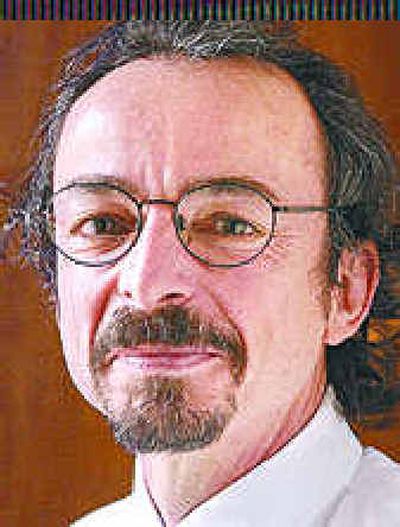 Northwest officials this week will renew their reassessment of the Bonneville Power Administration's role as the region's main source of electricity. The agency sells power from federal dams in the Columbia River Basin. There's only so much to go around and, as the region so painfully learned in 2000, bad things happen when there is not enough.
If you are a ratepayer of almost any of the area's utilities — members of the Inland Power & Light and Kootenai Electric cooperatives are among the lucky exceptions — your much higher bills are a monthly reminder of the consequences.
Last June, the governors of Washington, Idaho, Montana and Oregon asked Bonneville and the Northwest Power and Conservation Council to consider how a repeat could be avoided. At a council meeting in Walla Walla Wednesday and Thursday, council members will review and adopt their recommendations for changes at Bonneville, which will factor them into a separate review that gets under way in June. Findings are expected in the fall.
What happened in 2000?
Council forecasters had alerted the region to the high probability there would not be enough electricity to go around if drought ravaged the rivers and hydrogenation projects that provide so much of our power. No one responded. Despite the threat, electricity prices remained so low there was no economic incentive for Bonneville, individual utilities or independent power producers to build new generating plants. And memories remained of the last time shortages loomed, in the 1970s. The Washington Public Power Supply System undertook the construction of five nuclear power plants, a plan so poorly conceived and executed it precipitated the biggest municipal bond default in history. Only one unit was completed. And debt created during that fiasco raised Bonneville's rates.
By the mid-1990s, some Bonneville customers were finding better deals in the wholesale electricity markets, and were taking them. But they returned to Bonneville in droves when shortages hit in 2000, and the agency was forced to spend billions of dollars buying electricity for them.
Few were happy with Bonneville's performance. No one has been happy with the subsequent 40 percent-plus wholesale rate increases. Hence new calls for changes that have been in the wind since 1996.
The council recommends Bonneville sell only the electricity the federal dams and the one completed WPPSS nuclear plant can generate, about 10,000 megawatts. Those resources remain relatively inexpensive. Customers would lock up their share by signing 20-year contracts instead of the existing five- or 10-year deals. Demand over and above what Bonneville can provide would be met with newer generating facilities — be they natural gas, coal or wind-powered — none of which are as cheap. Utilities, singly or in groups, would have to build their own plants or buy from an independent supplier, and bear the cost themselves.
A somewhat similar plan called "the slice" is partially in place. Bonneville Administrator Steve Wright supports the concept. But as he and the council point out, the transition will be complicated by lingering disputes and the difficulties of forging new relationships. Earlier efforts to get a reassessment of Bonneville under way were frustrated by the agency's ongoing struggles to get its finances in order.
Also, public utilities and private utilities have skirmished over just how much Bonneville electricity residential customers of private utilities like Avista were entitled to by law. That litigation continues, but the time to move on has come.
The council stressed that the sooner 20-year contracts can be put in place, the sooner utilities can start anticipating what resources they will need to satisfy future demand for power, including the use of conservation and renewables.
Tom Karier, Eastern Washington's representative on the council, says the goal is one everyone in the Northwest can embrace; restoring the power-cost advantage the Northwest historically enjoyed over other regions of the country. Too many businesses have closed in the last few years because that edge was lost.
He notes Washington has already improved its ranking among the states, rising to ninth from 14th. Still a ways from its former position among the top three. Electricity prices will never again be what they were in the late 1990s, he says, but neither will the price of gasoline.
Many issues remain. What power can be allotted to the region's few remaining aluminum smelters, and for how long? How can customers be sure Bonneville controls its costs once they are locked into long-term contracts? What can customers annexed by utilities served by Bonneville expect to receive, and at what cost? And Bonneville must still determine rates for the 2006-2011 period.
There is no immediate threat the region will run out of power, although the early runoff bodes badly for hydrogenation this summer. Some utilities, Avista for one, have built new generation plants to assure adequate supplies.
The council will soon release new estimates of the region's future power requirements. Repositioning Bonneville will help assure the Northwest's needs are met without a repeat of the 2000-2001 calamity.
Local journalism is essential.
Give directly to The Spokesman-Review's Northwest Passages community forums series -- which helps to offset the costs of several reporter and editor positions at the newspaper -- by using the easy options below. Gifts processed in this system are not tax deductible, but are predominately used to help meet the local financial requirements needed to receive national matching-grant funds.
Subscribe to the Coronavirus newsletter
Get the day's latest Coronavirus news delivered to your inbox by subscribing to our newsletter.
---