News > Features
On the tube, she was the mother of all mothers
Sun., May 9, 2004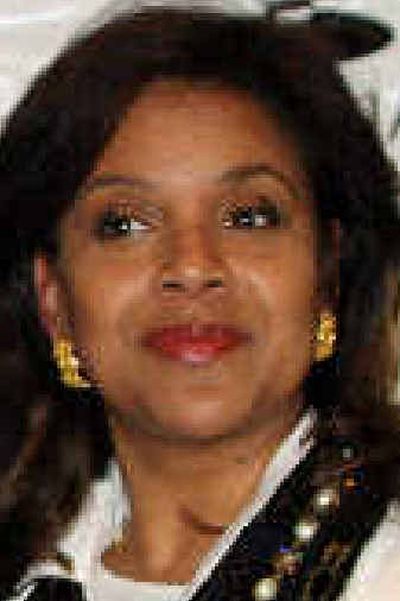 Rudy and Theo would be proud: Claire Huxtable, matriarch of "The Cosby Show" clan, was named best TV mom in a new poll released just in time for Mother's Day.
Played by Phylicia Rashad, Claire was the witty, tough mother of five who also worked as a lawyer. Rashad appeared alongside Bill Cosby's Cliff Huxtable for eight years, until the NBC sitcom ended in 1992.
The 55-year-old actress, who's starring in the Broadway production of "A Raisin in the Sun" with Sean "P. Diddy" Combs, also was named "TV mom closest to your own mom in spirit."
Marion Cunningham of "Happy Days," played by Marion Ross, was second in the Opinion Research Corp. poll, followed by Marge Simpson of "The Simpsons," who's voiced by Julie Kavner.
Meanwhile, in a mildly tasteless survey of its own, Web site Screensavers.com says supermodel Heidi Klum — who gave birth to daughter Leni on Tuesday — is the sexiest mom alive, based on her number of Internet downloads.
Angelina Jolie was No. 2, Pam Anderson No. 3 and — you guessed it — Marge Simpson was No. 4.
Their own little Dharma — must be karma
Thomas Gibson, who played the stuffy lawyer-husband on the TV sitcom "Dharma & Greg," and his wife, Cristina, have a new addition to the family — a baby girl.
Agatha Marie was born April 28, the actor's publicist said. The 41-year-old Gibson and his wife also have two sons, J.P. and Travis.
Another kid? Kate can hardly weight
Kate Hudson says she's ready to go for baby No. 2 just four months after becoming a first-time mom, because she loved being pregnant.
Hudson and Black Crowes rocker husband Chris Robinson welcomed baby Ryder Russell into the world in January, and the actress has already lost much of her baby weight after ballooning in size.
"I had everything after the baby — booty, three chins, the whole kit and caboodle," she says.
"I really enjoyed being pregnant and I really enjoyed getting big and I actually enjoyed, after the baby, being big. The best part about it was I can relate to how difficult it is to lose weight now. I really worked hard at it. I worked out two to three hours a day every day."
Sounds like a real Gwyn-win situation
As she prepares to become a mother for the first time, Gwyneth Paltrow is taking inspiration from her own mother, Blythe Danner, who put her acting career on hold to raise Paltrow and her brother, Jake.
"My mother turned down every fantastic movie there was," Paltrow tells W magazine. "She turned down these amazing things that would have made her a huge movie star."
Now that she's expecting a child with her rock star husband, Coldplay lead singer Chris Martin, Paltrow proclaims: "I might not work for ages."
"There are certain women in this business who have children, and I just think, 'You must never, literally never, see them,' " she says. "You can't do movies back to back to back and see your child if they go to school."
Quoteworthy
"Van Helsing" star Hugh Jackman, on parenthood: "When you fall in love and you get married, it's such a relief. … You're like, 'Oh, this feels so right and this woman is just so great and I love her.' And then you have a kid — it kind of just gets even bigger. And it's frustrating and it's tiring and all those things but your sense of, like, living life becomes so much bigger."
The birthday bunch
CBS News correspondent Mike Wallace is 86. Actor Albert Finney is 68. Actress Glenda Jackson is 68. Producer-director James L. Brooks is 64. Actress Candice Bergen is 58. Singer Billy Joel is 55. Actor John Corbett is 43. Rapper Ghostface Killah (Wu-Tang Clan) is 34. Singer Tamia is 29. Actress Rosario Dawson is 25.
Local journalism is essential.
Give directly to The Spokesman-Review's Northwest Passages community forums series -- which helps to offset the costs of several reporter and editor positions at the newspaper -- by using the easy options below. Gifts processed in this system are not tax deductible, but are predominately used to help meet the local financial requirements needed to receive national matching-grant funds.
Subscribe now to get breaking news alerts in your email inbox
Get breaking news delivered to your inbox as it happens.
---