Sports
Penske team to beat at Indy
Sun., May 9, 2004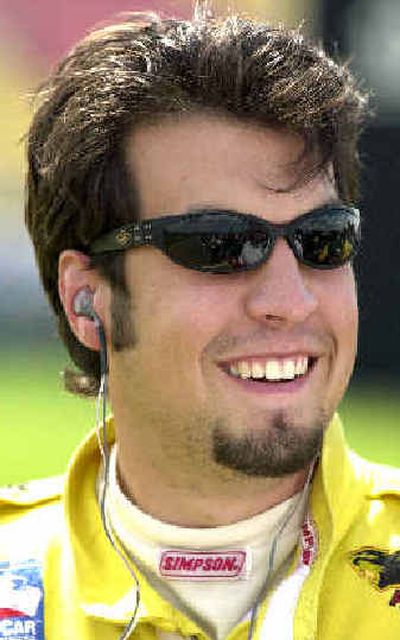 Spider-Man is back, with a new partner.
Helio Castroneves earned the nickname with his celebratory fence climbs after winning the Indianapolis 500 in 2001 and 2002. He finished second last year to Gil de Ferran.
But de Ferran has retired to the broadcast booth, and Castroneves' new Penske Racing teammate is two-time IRL champion Sam Hornish Jr.
"I feel this is my best chance I've ever had, and that's a lot to do with more experience and just knowing more about racing," said Hornish, never better than 14th in his four previous Indy starts. "I can try to learn something from Helio, if he'll teach me."
Practice begins today in Indianapolis for the May 30 race. Pole qualifying will be May 15, with additional time trials May 16 and May 23.
Castroneves won the pole in 2003 but fell short of becoming the first driver to win Indy three years in a row. He will not alter his approach.
"There is first practice, and you have a month of it," the Brazilian said. "So learn every single change that you make on the car to make sure that it goes smooth, and expect the unexpected.
"A little bit of luck as well always helps."
The victories by Castroneves and de Ferran extended car owner Roger Penske's record win total to 13. No other owner has won more than five.
The only other former winner entered this year is Al Unser Jr., who in 1994 gave Penske his 10th victory. Unser, trying for his 17th start at Indy, moved this year from Kelley Racing to Patrick Racing. Car owner Pat Patrick has won the 500 three times — twice with Gordon Johncock and once with Emerson Fittipaldi.
"I'm thrilled to death to be driving for Pat," Unser said. "It's disappointing we were not at the first three races, but what a place to begin the season with."
Another familiar name is Michael Andretti, whose last race as a driver was at Indy a year ago. He's back for the first time solely as a team owner.
"For whatever reason, I was never meant to win this race as a driver. But maybe I'm supposed to win it 10 times as an owner," Andretti said.
His team appears to be one of the strongest.
Both Tony Kanaan, third here last year, and Dan Wheldon, 19th as a rookie, have won a race for Andretti this season. Wheldon leads the series, six points ahead of Kanaan. Castroneves is a third, 11 points behind Kanaan.
The other Andretti teammates are Bryan Herta and Dario Franchitti, who missed the 500 last year after injuring his back in a motorcycle accident during a visit home to Scotland. Robby Gordon started in his place, qualified third and finished 22nd.
Franchitti, 19th two years ago in his only previous Indy 500, hopes to be more competitive this year.
"I'm just really looking forward to getting back there," he said.
Gordon, who drives full-time in NASCAR, will try for a same-day racing "double" for the fourth time by driving at Indianapolis then jetting to Charlotte, N.C., for the Coca-Cola 600. This year, he has his own Indy team, sponsors and equipment just for this race.
Formula One
At Barcelona, Spain, Michael Schumacher captured the pole position for the Spanish Grand Prix, where he will try to win his fifth straight race to start the Formula One season.
The six-time series champion today will be looking to equal Nigel Mansell's record start in 1992. Schumacher has won this race the last three years and five times overall.
The Ferrari star was timed in 1 minute, 15.022 seconds Saturday on the 2.876-mile Circuit de Catalunya. It was his 59th pole position and fourth this season. Ayrton Senna holds the career record with 65 poles.
Juan Pablo Montoya of Williams-BMW was second Saturday in 1:15.639.
Busch Series
Martin Truex Jr. raced to his third Busch Series victory in six races, leading 123 of 200 laps in the Charter 250 in Madison, Ill., to take the season points lead. Truex started from the pole and finished 6.601 seconds ahead of Ron Hornaday Jr. on the 1.25-mile Gateway International Raceway.
The 23-year-old New Jersey driver moved 11 points ahead of Nextel Cup driver Michael Waltrip in the season standings. Waltrip finished 14th.
Local journalism is essential.
Give directly to The Spokesman-Review's Northwest Passages community forums series -- which helps to offset the costs of several reporter and editor positions at the newspaper -- by using the easy options below. Gifts processed in this system are not tax deductible, but are predominately used to help meet the local financial requirements needed to receive national matching-grant funds.
Subscribe to the sports newsletter
Get the day's top sports headlines and breaking news delivered to your inbox by subscribing here.
---