News > Features
She fails terribly as a best friend, should apologize
Sun., May 9, 2004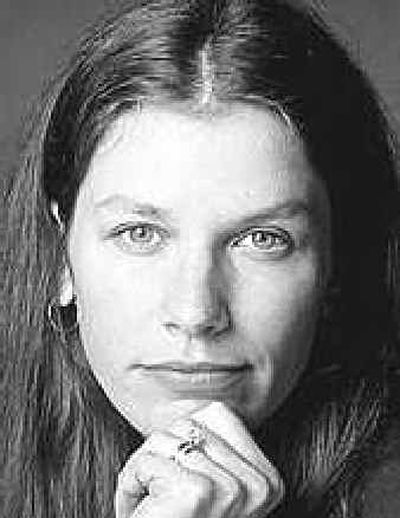 Hi Carolyn: I had a very close friend for a long time — for years, he was probably my best friend, and helped me through a lot of hard things.
Over the summer, it became clear he didn't want to be just friends anymore. I dodged the inevitable conversation, since I was headed somewhere else at the end of the summer anyway. I stopped returning his calls and e-mails so much, and I've since met someone else and I'm very happy with him.
I didn't return his calls for a few months, and I thought he'd get the hint. But my friend sent me an e-mail a couple months ago explaining the whole situation, that he was in love with me, that he knew I was seeing someone else (I didn't really tell him, but I guess he figured it out), and that he was sorry and would try to move on. I haven't spoken to him since, although he's contacted me a few times.
Do I owe him anything? It's been a long time, and I'm inclined to just let it go. — Washington
Let's see if I've got this straight. He was your best friend, you used him for support, he fell in love with you, you didn't need him any more so you responded by treating him like a foul contagion, and now you haven't so much as taken the guy's calls in several months. Yes?
You owe him one of the fattest apologies ever formed, and you owe yourself an expedition deep into your being to search for signs of humanity, compassion or a soul. I could just cry.
So you didn't love him back. Would it have killed you to say so?
Hi Carolyn: I am getting married in June and am really worried my friend will ask me if she can bring her married boyfriend to my wedding. I have been upfront about my discomfort with this situation and would feel particularly uncomfortable with it as I embark on my own marriage. But this is the first long-term relationship she's had in awhile, she really loves him and doesn't seem to get how uneasy it makes other people. Any thoughts on how to bring this up again, this time with respect to my own wedding, without sounding too preachy or self-centered? I don't want to lose the friendship over a darn guy but it's complicated. — Chicago
Actually, no, it's not complicated. Your friend's adulterous relationship makes you uncomfortable and you don't want to aid, abet or condone it. These are all positions you have every right to take.
They are also positions that have absolutely nothing, squat, nada to do with the fact that you're getting married. Your impending vows make her adultery more wrong? How? Even implying a connection will sound very self-centered indeed.
Fortunately, there's no need for you to find a way to approach her; you've said your piece. If she doesn't ask to bring the guy to your wedding, then there is no new problem to approach. And if she does ask, just deal with it then: "I want you to be happy, but I won't help a man cheat on his wife."
Local journalism is essential.
Give directly to The Spokesman-Review's Northwest Passages community forums series -- which helps to offset the costs of several reporter and editor positions at the newspaper -- by using the easy options below. Gifts processed in this system are not tax deductible, but are predominately used to help meet the local financial requirements needed to receive national matching-grant funds.
Subscribe to the Coronavirus newsletter
Get the day's latest Coronavirus news delivered to your inbox by subscribing to our newsletter.
---