News > OurGen
'Mean Girls' puts inventive twist on typical teen plot
Mon., May 10, 2004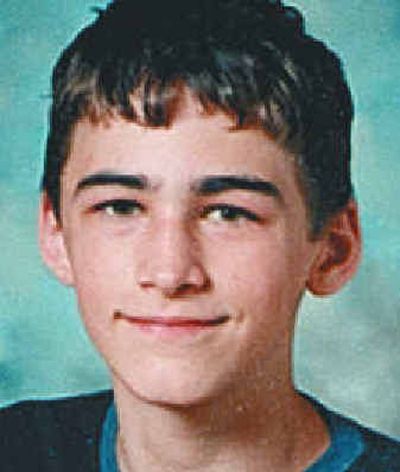 "Mean Girls" is funny and cynical, a surprisingly clever comedy that is smarter and sassier than most of the films in a seemingly endless horde of teen movies. It plays out with the tenacity of a John Hughes film, with Lindsay Lohan giving a charming and believable performance in a role Molly Ringwald surely would have played 20 years ago.
The film puts an inventive twist on a premise that comes pre-manufactured from the Plot Factory. Cady Heron (Lohan) moves from the jungles of Africa to an American neighborhood, where she must enroll in an unfamiliar school and make new friends. Since Cady always has been home-schooled by her anthropologist parents, she is new to the high school experience and naïve to the way students are separated into cliques.
The first friends she makes are outcasts Janis and Damian (Lizzy Caplan and Daniel Franzese), who have an unlimited knowledge of the various social groups — the nerds, the burnouts, the dumb jocks — and where they sit in the cafeteria.
Janis warns Cady about getting friendly with the Plastics, a group composed of the three most popular girls on campus: Karen Smith (Amanda Seyfried), an airhead who believes her breasts can forecast the weather, Gretchen Wieners (Lacey Chabert), whose father invented the Toaster Strudel, and the leader, Regina George (Rachel McAdams), one of the most vindictive and unlikable teen villains I've seen in the movies. The Plastics are high-school sovereigns, while all the other girls at school follow their lead like a herd of attention-seeking sheep.
But Janis decides that Cady should hang out with the Plastics so that she can go undercover and learn their secrets, listen in on their conversations, and slowly ruin Regina's life in the process. They replace acne ointment with foot cream, turn her best friends against her and offer her diet bars that actually accelerate weight gain.
The movie, sadly, kicks into autopilot in the home stretch, offering a message of morality and equality, and it ends with a tidy conclusion that clashes with the madcap antics of the first 90 minutes. But despite its shortcomings, the screenplay, penned by "Saturday Night Live" writer Tina Fey and adapted from Rosalind Wiseman's nonfiction novel, "Queen Bees and Wannabes," has an edge that will not just appeal to its target demographic but everyone in the audience.
Fey and director Mark Waters have found an intelligent way to maneuver around the clichés that have populated teen movies since the days of Frankie and Annette. It buzzes with energy and amusement, and it's a creative and funny commentary on teenage life and the inevitable manipulation and patronization that go along with it.
Grade: B+
Local journalism is essential.
Give directly to The Spokesman-Review's Northwest Passages community forums series -- which helps to offset the costs of several reporter and editor positions at the newspaper -- by using the easy options below. Gifts processed in this system are not tax deductible, but are predominately used to help meet the local financial requirements needed to receive national matching-grant funds.
Subscribe to the Coronavirus newsletter
Get the day's latest Coronavirus news delivered to your inbox by subscribing to our newsletter.
---