News > Features
Today's teen stars should be screen and also heard
Mon., May 10, 2004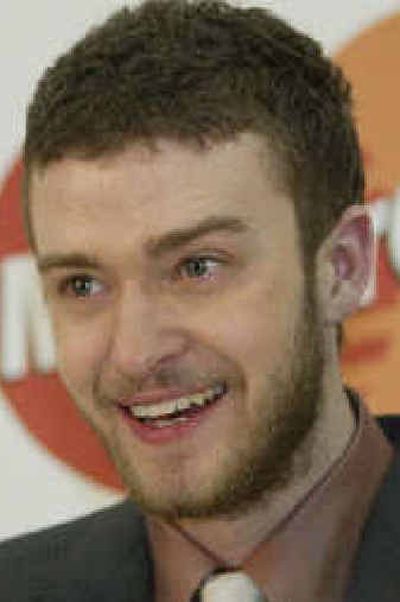 To be a hot young star today, it takes success in both music and movies. At least, that's one of the messages of Teen People's new list of the "25 hottest stars under (age) 25." "They need to move the needle on box office and SoundScan," says Amy Barnett, the magazine's managing editor.
"If they can have success in music, can they leverage that existing audience and see if it works at the box office?"
Some examples from this year's list:
• Justin Timberlake, 23, has gone from boy band to solo artist to movies; he's now filming "Edison" with Kevin Spacey.
• Grammy-nominated R&B artist Beyonce Knowles, 22, also has made an impact as an actress in 2002's "Austin Powers in Goldmember" and next year's "The Pink Panther."
• TV comedian Nick Cannon, 23, not only is also a top-selling rapper, he has a role in the upcoming Jennifer Lopez film "Shall We Dance?"
• Twins Mary-Kate and Ashley Olsen, 17, have built a franchise that extends from their TV run on "Full House" to their new movie "New York Minute." They also have ventures in video, fashion merchandising and publishing.
• And let's not forget Jessica Simpson, 23. Her MTV reality hit, "Newlyweds: Nick & Jessica," brought the little-known pop singer tons of recognition, and now the TV and movie offers are pouring in.
"She has made an amazing transition," Barnett says. "She has parlayed her personality and values into something very different from that (pop music) pack. Now she's much more multimedia to her fans."
Well, she's certainly hot to trot
Britney Spears, another Teen People list-maker, flew boy-toy dancer Kevin Federline to London so they could keep cozy during her European tour.
"She really doesn't want to be on the tour right now," a Spears insider told the New York Post. "But if she has to, she wants some comfort and wants to spend as much time with Kevin as she can."
Spears and Federline reportedly met up a friend's rented house and were so excited to see each other, they slipped into the bathroom for some quality "alone" time — which was heard by all.
It was all over in a New York minute
People.com reports that Ashley Olsen has ended her romance with Matt Kaplan, a very photogenic 20-year-old Columbia University quarterback.
Olsen says through her rep that the pair "parted on good terms" and "wish each other the best."
Sometimes, any old thing will do
Mischa Barton, style icon to teenage girls everywhere, says she has no stylist of her own.
"I could hire someone, but it seems easier just to pick things out myself," the 18-year-old star of Fox's teen drama "The O.C." says in Teen Vogue magazine. "I don't always get my way — it took me months before I was cleared to wear a Marc Jacobs dress on Oscar night — but when I do I'm really happy."
Her advice to other girls? "Just try new things. I love designers but there's so much stuff that's cheaper and still looks as cool. … Go vintage shopping."
Quoteworthy
Ashley Olsen, on her identity issues: "It's nice when somebody calls me by my name and doesn't say, 'Hey, you're an Olsen twin.' It's better when they say, 'Hey, are you Mary-Kate or Ashley?' "
The birthday bunch
Sports announcer Pat Summerall is 74. Announcer Gary Owens ("Laugh-In") is 68. Singer Donovan is 58. Singer Bono (U2) is 44. Model Linda Evangelista is 39. Bassist Chris Novoselic (Nirvana) is 39. Rapper Young MC is 37. Actor Erik Palladino is 36. Bassist Jesse Vest (Tantric) is 27. Actor Kenan Thompson is 26. Singer Jason Dalyrimple (Soul for Real) is 24. Singer Ashley Poole (Dream) is 19.
Local journalism is essential.
Give directly to The Spokesman-Review's Northwest Passages community forums series -- which helps to offset the costs of several reporter and editor positions at the newspaper -- by using the easy options below. Gifts processed in this system are not tax deductible, but are predominately used to help meet the local financial requirements needed to receive national matching-grant funds.
Subscribe to the Coronavirus newsletter
Get the day's latest Coronavirus news delivered to your inbox by subscribing to our newsletter.
---