News > Business
Web businesses must know how to ship overseas
Mon., May 10, 2004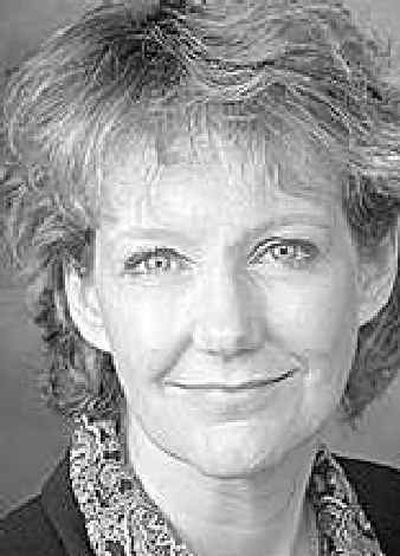 The Internet influences almost everything we do in business today. From e-mails to Web sites, as a research tool or a way to gain visibility, e-commerce has reached new heights. Increasingly dedicated technologies help link us to infinite opportunities regarding marketing and exporting.
I won't pretend, as president of the local Better Business Bureau, that these constantly fluctuating technological shifts have been easy, because they haven't.
The BBB system is challenged to respond to complaints and information requests from every country in the world, on companies that sometimes only exist in cyberspace. At the same time, we must keep in mind that the rest of the world doesn't discern ethical practices the same way America does.
Leveling the playing field has been an interesting process. Consider these dilemmas, cited as examples by an official with Eurochambres, the Association of European Chambers of Commerce and Industry:
• A European country wanted the Internet "closed" on Sundays so as not to place undue competition on its local merchants, which weren't open that day.
• Another European country asked Lands End to alter its guarantee because it was too generous and made that country's businesses look bad.
Buyers around the world are making Internet purchases from U.S.-based companies every day, but American companies face challenges when it comes to selling in other countries. Even with an entire world of customers out there, some companies are not exporting. Why? Here's what they said:
• The greatest number (48 percent) felt that their products or services did not lend themselves to export.
• The second-greatest impediment (36 percent) was a concern over "payment fraud."
• Twenty-five percent were concerned about the difficulty of identifying a customer base.
• Nearly an equal number (23 percent) expressed concerns about shipping and about extra paperwork for customs clearance.
However, when the U.S. Department of Commerce and the BBB system looked at complaints from other countries, the largest share involved non-delivery of ordered products. When the companies in question were contacted, they often cited lack of knowledge as the reason for non-delivery. They wanted to send their products to customers abroad, but just didn't know how.
E-export, or Web exporting, offers an additional customer base, and anyone selling on the Web needs to know how to respond to it.
That's why, in the last year, the Council of Better Business Bureaus and the Commerce Department have presented seminars on "E-commerce and Exporting" in New York City and Washington, D.C. Based on demand, those two agencies have chosen Spokane and San Diego as their next seminar locations.
Why does that make sense? Because the Inland Northwest is full of risk-taking entrepreneurs and talented individuals who operate e-commerce businesses that reach international customers.
If you have a Web presence, those international customers can find you. But are you ready to serve them quickly, economically, and lawfully?
On Tuesday, May 25, from 8 a.m. to 1 p.m., the BBB Serving Eastern Washington, North Idaho and Montana will join the Department of Commerce and BBBOnline to offer a training seminar on Web exporting. The cost of the event, which takes place at the Red Lion Hotel at the Park, is $40 per person, or $25 for BBB members and students. For more information on the seminar or to register for it, visit www.thelocalbbb.com and click on the conference banner.
The Better Business Bureau system continues to work on global business issues, because knowing how to respond to foreign customers can expand our horizons as businesses and offer a refreshing, more diverse potential for growth.
Local journalism is essential.
Give directly to The Spokesman-Review's Northwest Passages community forums series -- which helps to offset the costs of several reporter and editor positions at the newspaper -- by using the easy options below. Gifts processed in this system are not tax deductible, but are predominately used to help meet the local financial requirements needed to receive national matching-grant funds.
Subscribe to the Coronavirus newsletter
Get the day's latest Coronavirus news delivered to your inbox by subscribing to our newsletter.
---