Sports
Montana coach off to Towson
Tue., May 11, 2004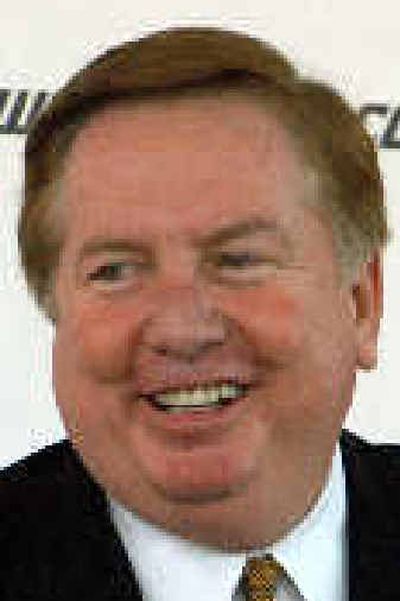 TOWSON, Md. – Montana men's basketball coach Pat Kennedy was named Monday as head coach at Towson University, which is looking to turn around a program that hasn't earned an NCAA Tournament bid in 13 seasons.
Kennedy, who has also been head coach at Iona, Florida State and DePaul, has a 416-311 career record. He has led his teams to the NCAA Tournament eight times and earned five trips to the National Invitational Tournament, but has had losing seasons in eight of the last 11 years.
"I've had to rebuild different programs with different problems," Kennedy said. "But I think there's a lot of ingredients here."
Kennedy resigned Monday from his job at Montana, said Marie Porter, the school's interim athletic director. She said Montana would conduct "a directed and focused search" for a new coach.
Kennedy said he would concentrate on recruiting at Towson. He said the Tigers will make themselves well known throughout the usually talent-rich East Coast.
"We have to elevate our recruiting," Kennedy said. "We have to be known as … tireless workers and as bulldogs."
At Montana, Kennedy has had a 23-35 record the past two seasons. He left DePaul after spending five seasons there, posting a 67-85 record.
"Pat Kennedy brings a tremendous amount of successful coaching experience to our basketball program," said Dr. Wayne Edwards, Towson's athletic director.
Towson was 8-21 last season and had a 23-63 record in three years under Michael Hunt, who resigned last month. Towson hasn't had a winning season since 1995-96.
Local journalism is essential.
Give directly to The Spokesman-Review's Northwest Passages community forums series -- which helps to offset the costs of several reporter and editor positions at the newspaper -- by using the easy options below. Gifts processed in this system are not tax deductible, but are predominately used to help meet the local financial requirements needed to receive national matching-grant funds.
Subscribe to the sports newsletter
Get the day's top sports headlines and breaking news delivered to your inbox by subscribing here.
---