News > Features
Servants were used to test food
Wed., May 12, 2004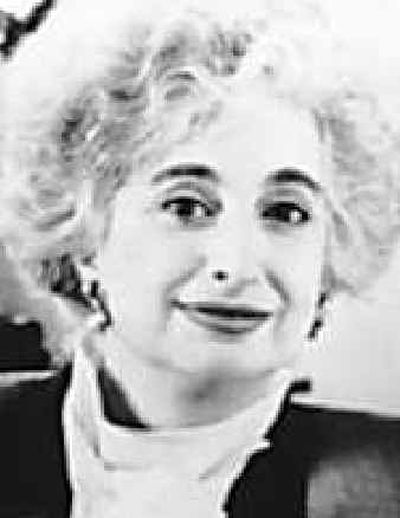 Dear Miss Manners: I understand that it is considered rude to place a full plate of food before a guest and that food should always be served to guests at the table, or in their full view. I am curious as to the reasoning behind this practice. Does it come from a medieval fear of someone poisoning the food?
Gentle Reader: Do you mean on the part of hosts who are saving on poison by not presenting the targeted guest with a platter from which he could select his own? Whereas polite murderers offered platters from which their guests could, as we say, choose their own poison?
Slapping down individual plates that have been filled in the kitchen, thus depriving the eater of choices about particular foods and portions, is a 20th-century convenience developed by restaurants. Before then, and in proper service now, guests help themselves from platters they pass to one another, or are served at the table by servants or their hosts.
The traditional guard against poison, among those important enough to fear it, was to insist that someone else — preferably the putative poisoner, but usually and less conveniently all around, a servant — taste the dish first. Thus that annoying person who keeps sticking a fork into your plate is the safest choice of dinner companion.
Dear Miss Manners: We are a home-schooling family. My eldest daughter will be finishing her high school curriculum in June, and I would like to mark this event in a way that honors her accomplishments and expresses our gratitude to all those who have played a role in her education.
I am considering a reception tea on a Sunday afternoon, but am not certain if there should be some small ceremony in conjunction. We certainly do not have a diploma to give, but perhaps her father could speak a few words about her, or she could offer a brief talk of thanks.
Is there a precedent, outside of public school graduations, that we could follow to commemorate the completion of a secondary education before embarking on college?
Gentle Reader: In private hospitality, as opposed to public ceremonies, the first consideration must be the guests. Formal graduations are given by schools, not individuals, and the willingness to sit still to hear about other people's children's achievements depends on immediate reciprocity.
The way around this is to spread the honors. If your daughter knows other home-schoolers, they could devise a small joint ceremony for their families. Otherwise, an acknowledgement of her achievements — by having her parent-educators say just a few words, perhaps in a toast — should be embedded in a social form directed at others. At the party you suggest, her job of briefly thanking guests for their support should be the main feature. Another possibility would be for her to give a graduation party for her school-attending friends, at which there is a reference to this also being her graduation ceremony, with an extremely short and preferably lighthearted version of a ceremony.
Local journalism is essential.
Give directly to The Spokesman-Review's Northwest Passages community forums series -- which helps to offset the costs of several reporter and editor positions at the newspaper -- by using the easy options below. Gifts processed in this system are not tax deductible, but are predominately used to help meet the local financial requirements needed to receive national matching-grant funds.
Subscribe to the Coronavirus newsletter
Get the day's latest Coronavirus news delivered to your inbox by subscribing to our newsletter.
---