News > Spokane
Soldier may face death for charges
Wed., May 12, 2004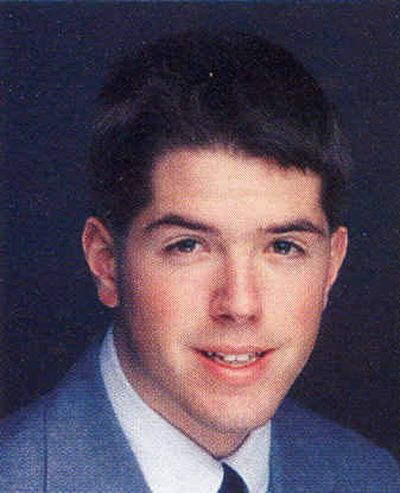 SEATTLE — A 26-year-old Washington National Guard member faces a military hearing today on charges that he tried to give information to al Qaeda.
Spc. Ryan G. Anderson, a member of the Guard's 81st Armor Brigade, was arrested in February and charged with four counts of attempting to provide the terrorist network with information about U.S. troop strength and tactics, as well as methods for killing Army personnel.
Under the Uniform Code of Military Justice, those convicted of trying to aid the enemy could face the death penalty.
Anderson was arrested in February after Army investigators alleged he gave information to undercover U.S. agents, apparently believing they were part of al Qaeda.
Anderson, who once wrote, "Let's overthrow the government!" in a high school friend's yearbook, has spent the last three months jailed at the Regional Corrections Facility at Fort Lewis, the Army base south of Tacoma where his brigade was based.
Today's hearing at Fort Lewis is an Article 32 proceeding, similar to a preliminary hearing in civilian court, where military prosecutors will present evidence to determine whether Anderson will face a court-martial.
The hearing gives Anderson and his lawyers the chance to hear about the evidence against him and to ask if they can question material witnesses at trial.
"What you're trying to do is find out what the government's case is," said David Sheldon, a Washington, D.C., attorney who specializes in military law.
Army spokesman Joe Hitt said military prosecutors were not commenting on the case. Several calls requesting comment from Anderson's defense attorneys were not returned.
Anderson grew up in Everett, where classmates at Cascade High School described him as a paramilitary enthusiast who was passionate about guns. After high school, he wrote a number of letters to the editor of the Herald newspaper.
One published in January 1999 said, "Should any law be passed which allows anyone to come and, without due cause, take my arms, I and every other lawfully armed American citizen has a right to resist that degradation with every means possible."
He graduated from WSU with a history degree in 2002 and joined the National Guard. He is a tank crew member with the 81st Brigade, which is now deployed in Iraq.
The Army, the FBI and the Department of Justice conducted a joint sting operation and arrested Anderson Feb. 12 at the Lynnwood apartment where he lived with his wife.
Investigators have not said how or why they became interested in Anderson's activities, but defense officials speaking on condition of anonymity said he had signed on to extremist Internet chat rooms and tried contacting al Qaeda operatives.
The charges against Anderson allege he disclosed "true information" to undercover agents about U.S. Army troop strength, movements, equipment, tactics and weapons systems, as well as methods of killing Army personnel and destroying Army weapons systems and equipment. The Army also alleges he tried to aid the enemy by passing sketches of the M1A1 and M1A2 tanks, as well as a computer disc that included his passport photo, weapons card and military ID card.
Local journalism is essential.
Give directly to The Spokesman-Review's Northwest Passages community forums series -- which helps to offset the costs of several reporter and editor positions at the newspaper -- by using the easy options below. Gifts processed in this system are not tax deductible, but are predominately used to help meet the local financial requirements needed to receive national matching-grant funds.
Subscribe to the Coronavirus newsletter
Get the day's latest Coronavirus news delivered to your inbox by subscribing to our newsletter.
---