News > Idaho
Brodie has raised more than $24,000
Thu., May 13, 2004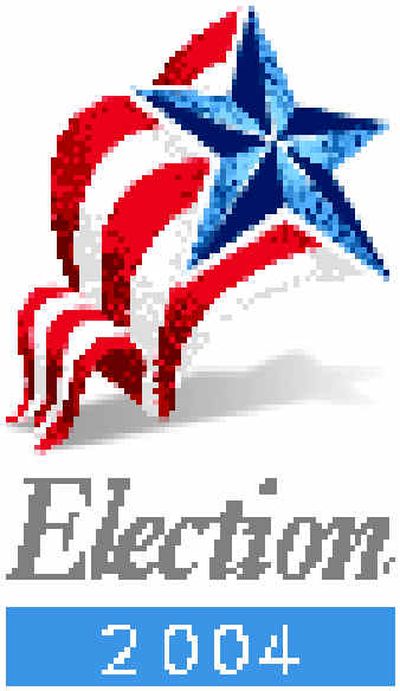 Kootenai County Commission candidate Katie Brodie has raised $24,540 in her bid for office, which is probably the largest amount ever reported on a single campaign finance disclosure for a county race, election officials said Wednesday.
Brodie, a former Kootenai County Planning Commission chairwoman and assistant for the local job recruiting agency Jobs Plus, is the first candidate to turn in the sunshine report that shows all money raised, and spent, between January 1 and May 9. Candidates have until Tuesday, seven days before the May 25 primary, to turn in the reports.
Brodie is challenging Commission Chairman Dick Panabaker in the Republican primary along with candidates Rich Piazza, a former county assessor, and Mike Piper, who leads several watchdog groups concerned with what they consider irresponsible growth in the county. Whoever wins the primary gets the job because there are no Democrat or third party challengers, meaning there is no November election in the commission race.
Of the $24,540, Brodie has spent $8,914 on radio and billboard advertising along with campaign signs and fliers.
Brodie donated none of her own money to her campaign. Instead the cash comes mostly from locals, including people in the timber industry, auto dealers and members of the well-known Jacklin grass seed family.
Ten of the donations were for $1,000 each, including one from the Concerned Businesses Political Action Committee. Brodie received 15 donations of $500 each and 21 donations of $100 dollars each. She also put 17 donations of $50 or less, totaling $765, in her war chest.
"It's a very broad base of community support," Brodie said. "They are individuals that are ready for a change and they are willing to support that change."
Brodie, who has never run for elected office before, said she planned to raise between $20,000 and $25,000 for the campaign and pushed hard because there is no general election.
Former Kootenai County Commissioner Dick Compton, who is now a state senator, holds the record for the most cash raised and spent in a campaign for a county office. His 1994 commission race, which included a general election, cost Compton $39,810.
Brodie said she doubts she will break the record but money is still coming in.
Besides Concerned Businesses, the $1,000 contributors include Jack Beebe, D&S Properties in Coeur d'Alene, William Hohman, Parker Toyota and C.R. Weaver of Spokane. Other $1,000 contributors are Kathy Jacklin, Doyle Jacklin, Duane Jacklin and Don Jacklin.
Brodie, who currently works for Idaho Forest Industries as a property manager, received three contributions totaling $1,100 from the Richards family, who owns IFI. She also got a $500 donation from Knudtsen Chevrolet Sales and Service in Post Falls and $500 from Lake City Ford Lincoln Mercury in Coeur d'Alene.
Kootenai County Election Supervisor Deedie Beard said she expects other candidates, both county and legislative, to turn in their reports soon. Unless a candidate gets a $1,000 donation before the primary, they won't have to file another finance report until June 24, 30 days after the primary.
Absentee voting already has begun. Residents who want to vote absentee in Kootenai County can do so at the County Election Office, 315 W. Garden Ave. between 8 a.m. and 5 p.m. The election office also will be open Saturday May 22 from 10 a.m. to 4 p.m.
People can register to vote when they come to cast an absentee ballot but must bring picture identification, proof of current address and a document such as an electricity bill that proves the person has lived in the county since April 25. To view the campaign finance reports on-line go to www.co.kootenai.id.us/elections/ and click on the "Sunshine Reports" button. For more information, call the Election Office at 446-1030.
Local journalism is essential.
Give directly to The Spokesman-Review's Northwest Passages community forums series -- which helps to offset the costs of several reporter and editor positions at the newspaper -- by using the easy options below. Gifts processed in this system are not tax deductible, but are predominately used to help meet the local financial requirements needed to receive national matching-grant funds.
Subscribe to the Coronavirus newsletter
Get the day's latest Coronavirus news delivered to your inbox by subscribing to our newsletter.
---