News > Nation/World
Canadian man raised as girl commits suicide
Thu., May 13, 2004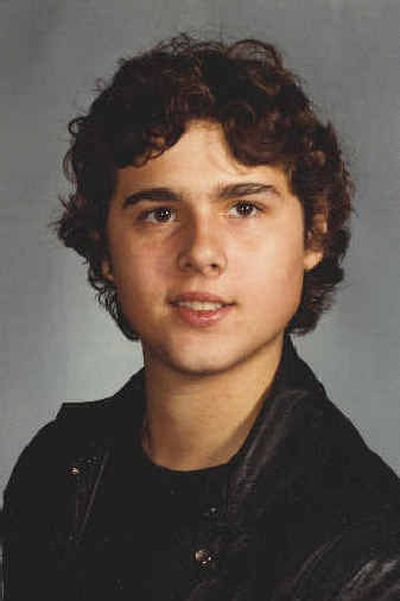 TORONTO – David Reimer, a Canadian who was born as a boy but raised as a girl after a botched circumcision, committed suicide after failed investments drove him into poverty. He was 38.
Reimer shot himself in the head while sitting in a car in Winnipeg, Manitoba, on May 4, said Dr. Thambirajah Balachandra, Manitoba's chief medical examiner.
Friends said an anguished Reimer told them he lost at least $47,500 last year in a shady pro golf shop investment.
Reimer gained fame in 2000 when he went public with his ordeal. It was published in the book "As Nature Made Him: The Boy Who Was Raised a Girl" by John Colapinto.
The boy's experiences prompted medical experts in recent years to rethink once-accepted wisdom on treating sexual identity cases.
When an 8-month-old Reimer was being circumcised at a Winnipeg hospital in 1966, a general practitioner filling in for the regular surgeon seared the boy's penis with an electric cauterizing machine.
His penis was so badly burned that it eventually fell off. Reimer's parents sought advice from Dr. John Money, a sex researcher at Johns Hopkins University Hospital in Baltimore.
Money, attempting to prove that gender depends on how a child is raised rather than genetics, advocated removing the rest of boy's male genitalia and prescribing female hormones.
Reimer was raised as "Brenda" and his progress was compared with that of his identical twin, Brian. But initial differences between the two diminished as they entered puberty.
"I tried really, really hard to rear her as a gentle lady," David Reimer's mother, Janet, told Canadian television in 1997. "But it didn't happen."
David Reimer was 15 when he learned about the mishap and his true identity from his father. He then rejected further treatment as a girl, including a planned operation to create a vagina.
He underwent surgery to remove his breasts and to construct a penis from muscle tissue and cartilage.
Changing his name to David, he eventually married and led a quiet life working at low-paying jobs in Winnipeg. He could not father children but helped raise three stepchildren.
He also threatened the doctor who botched the circumcision, and he attempted suicide three times.
Reimer was awarded $73,000 in a civil lawsuit against the Winnipeg hospital and Colapinto's book also brought in money, but acquaintances said David Reimer always struggled to make ends meet. Members of the Transcona Golf Club where he once worked collected several hundred dollars so he could feed his family and staff gave him leftovers from the club restaurant.
Then, two years ago, Brian Reimer committed suicide. The boys' mother said David was still grieving the loss and recently became more depressed after losing his job and separating from his wife.
"He managed to have so much courage," Janet Reimer told Canadian television. "I think he felt he had no options. It just kept building up and building up."
The final misfortune was losing his savings last year in the golf shop deal, friends said.
Local journalism is essential.
Give directly to The Spokesman-Review's Northwest Passages community forums series -- which helps to offset the costs of several reporter and editor positions at the newspaper -- by using the easy options below. Gifts processed in this system are not tax deductible, but are predominately used to help meet the local financial requirements needed to receive national matching-grant funds.
Subscribe now to get breaking news alerts in your email inbox
Get breaking news delivered to your inbox as it happens.
---