News > Spokane
Daily, they rise above the smell
Thu., May 13, 2004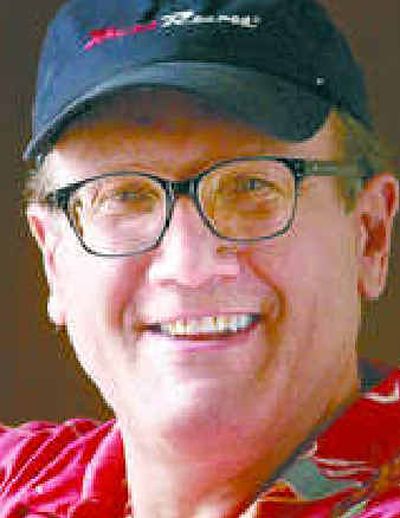 There are 800 miles of sewer lines in the Lilac City.
And we all know it ain't posies passing through these pipes.
Of course, civilized people don't talk about what happens when we flush.
Or where it goes. Or who must deal with it.
Human waste is one of those out-of-sight, out-of-mind necessities that come with life in the modern world.
God bless indoor plumbing.
The reality is that Spokane produces a daily river of human waste that must be treated and disposed of safely.
The end of the line for our potty production is the Spokane Advanced Wastewater Treatment Plant, a vast complex of clarifiers, gravity thickeners, grit screeners and other complicated gadgetry.
But all that sophisticated equipment is as useless as a junkyard Buick without the 70-some workers who earn their paychecks there. These public servants are charged with making sure all the aforementioned nastiness is transformed into something pleasant enough to be put back into the ecosystem.
Just like the old saw says, processing 40 million gallons of Spokane sewage a day is a dirty job and someone's gotta do it.
This week proved it can be a deadly job, too.
Tragedy struck at the wastewater plant Monday afternoon, when a sewage tank roof gave way. Maintenance mechanic Mike Cmos Jr. lost his life after he fell into the tank when it ruptured. He had been on the job 24 years.
Three other workers were injured (two less seriously) and an estimated 200,000 gallons of sludge spilled. Fortunately, most of what was spilled wound up on the ground and not in the river.
On Wednesday, the mammoth tank was drained enough to allow for the recovery of Cmos' body. The investigation into why this ghastly event happened continues.
My heart goes out to Cmos' loved ones. And to co-workers who must be devastated by the loss of a comrade.
The wastewater crew is an understandably tight-knit bunch. That comes with doing a job the public intentionally overlooks and rarely recognizes.
That's a shame. We should all be grateful to these people who make life easier for the rest of us.
I got a sense of what these people face each day when the call of the column took me to the facility out on the Aubrey L. White Parkway twice during the past two years.
The cloying septic stench that hovers like a shroud over the place had me grimacing. I kept trying to breathe through my mouth and wondered: How can anybody get used to such a smell?
"It's a natural odor," offered Tim Pelton, the plant's director.
My mind could accept the logic of that statement. My nose, however, refused to join the team.
Oddly enough, I had come to this pungent place to talk art.
A $27,500 sculpture had been commissioned and installed on a grassy section of the wastewater acreage. The money was thanks to a new $3 million lab and data center. According to a Spokane ordinance, 1 percent of all public construction money must be used for art.
As you might expect, the concept of art at a sewage treatment plant gave me more than a few openings for laughs. I couldn't stay away from lines like Vincent Van "I've Gotta" Gogh or "flush twice art lovers, it's a long way to the gallery."
After the column appeared, I heard back from a number of wastewater workers who hooted with glee. The smell out there certainly hadn't dulled their senses of humor. They tried to top me with one-liners of their own.
Unfortunately, all of their offerings were too scatological to ever make it to print in a family newspaper.
I wasn't surprised. These people are professionals, after all.
The selected artwork was installed last August. It consists of two gray screens full of ragged holes to represent the geological shapes of area lakes. It should have been a tribute to the humble sewage treatment workers.
My mini-tour through the wastewater plant was enough to earn my undying respect. Pelton told me about how they had to separate all the solids from the liquids and the weird stuff that has shown up.
I think I remember him telling me that a Frisbee had been pulled out of the soup.
He took me into one room where there was a long conveyor belt moving tons and tons of dried, processed . . .
"Is that what I think it is?" I gasped.
Pelton grinned and confirmed my suspicions.
Wow. A sight like that really puts the ol' humanity into perspective.
There's no denying it. This is a dirty, thankless and potentially dangerous job.
We should all be glad there are wastewater warriors willing to do it.
Local journalism is essential.
Give directly to The Spokesman-Review's Northwest Passages community forums series -- which helps to offset the costs of several reporter and editor positions at the newspaper -- by using the easy options below. Gifts processed in this system are not tax deductible, but are predominately used to help meet the local financial requirements needed to receive national matching-grant funds.
Subscribe to the Coronavirus newsletter
Get the day's latest Coronavirus news delivered to your inbox by subscribing to our newsletter.
---