News > Business
Montanans seek stability on their power rates
Thu., May 13, 2004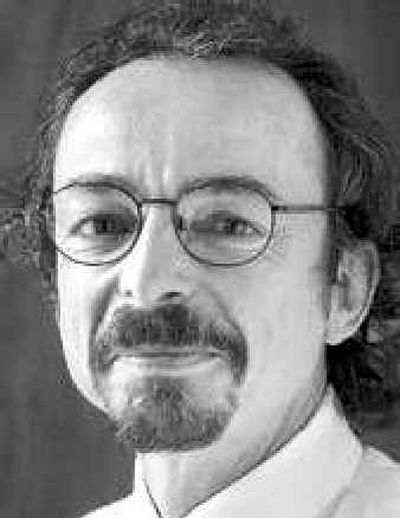 A new nonprofit yesterday bid $1.26 billion for the Montana assets of bankrupt NorthWestern Corp. The offer by Montana Public Power Inc. renews an effort by that state's large cities to reclaim a birthright forfeited in 1997 by naive lawmakers. May they be successful.
Montanans have been struggling with the unforeseen consequences of utility deregulation, with Avista Corp. sometimes drawn into the melee. The Spokane company remains a target.
As envisioned by its supporters, deregulation was supposed to enable private companies working within a free market to deliver cheaper power. What legislators instead made possible was the self-immolation of the Montana Power Co., with disastrous consequences for 300,000 electricity ratepayers and hundreds of employees. Montana Power sold its generation resources to Pennsylvania-based PPL, its transmission and distribution grid to South Dakota-based NorthWestern, and reinvented itself as Touch America, a telecommunications company. Touch America failed last year. The whole episode has been tragic for a state that for decades was at the mercy of out-of-state corporations.
Buying back NorthWestern's Montana grid would begin to undo some of the damage. The debt NorthWestern took on to buy those assets pushed its total obligations to an unsustainable $2.2 billion. Since the company filed bankruptcy last year, neighboring utilities have expressed interest in buying part or all of its grid with the expectation NorthWestern might not emerge from reorganization. Last week, a bid by a consortium of private and public utilities that included Montana electric cooperatives was rebuffed as too low. The Montana Public Power bid falls halfway between the estimated $1 billion to $1.5 billion value of the Montana grid.
Montana Public Power was organized by five of the state's six largest cities. Billings abstained. Missoula Mayor Mike Kadas is the chairman. Utilities are a cornerstone of the economy, he says.
Kadas says the new group's goals are to stabilize the former Montana Power grid by holding rates steady for as long as five years, preserving a well-trained and dedicated work force and maintaining tax revenues to the many communities touched by the system.
"We're excited," he says. "We think we've put our best foot forward."
Kadas says he will be surprised if other bidders do not step forward, although he was unaware of other offers. But Montana Public Power may catch a break from NorthWestern's creditors. Utility purchases have not worked out particularly well for buyers the past few years, and an assurance from Citigroup Global Markets that investment-grade financing is available could seal the deal.
Although not directly involved, that could be good for Avista.
The Spokane utility faces a couple of threats in Big Sky Country:
• An initiative has been filed that would allow the state to acquire electricity generation and transmission assets. A similar effort was overwhelmingly rejected by Montana voters two years ago, and there may not be enough time to gather the signatures needed to get this version on the ballot.
• The state has joined a lawsuit claiming Avista, which owns the Noxon Rapids Dam on the Clark Fork River, and the owners of other dams owe back-lease payments for use of stream bottoms owned by the state. Avista does pay about $6 million in property taxes annually.
Montanans, like just about everybody else in the Northwest, are looking for someone they can blame for huge increases in electricity rates the last three years. Avista may be a handy villain, but the main culprits were in Helena. Former Gov. Marc Racicot and allied legislators did the hocus-pocus that caused Montana Power to disappear, and with it local control of a basic resource.
Returning ownership of the NorthWestern grid to Montanans is the proper way to repair some of the damage.
Local journalism is essential.
Give directly to The Spokesman-Review's Northwest Passages community forums series -- which helps to offset the costs of several reporter and editor positions at the newspaper -- by using the easy options below. Gifts processed in this system are not tax deductible, but are predominately used to help meet the local financial requirements needed to receive national matching-grant funds.
Subscribe to the Coronavirus newsletter
Get the day's latest Coronavirus news delivered to your inbox by subscribing to our newsletter.
---