News > Features
Adult children can help mom if they want to
Mon., May 17, 2004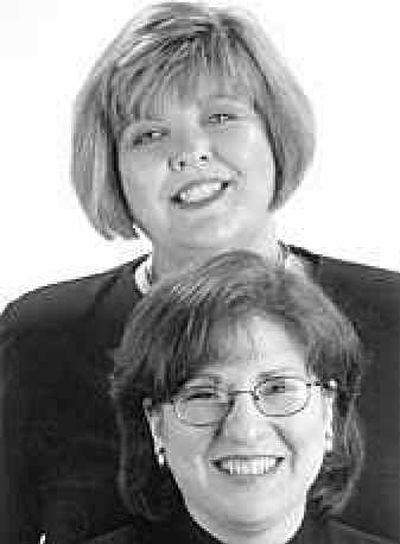 Dear Annie: I have been divorced for 10 years and have two sons. The oldest is married, and the youngest lives on his own. They are both good, hardworking kids, but they don't have money to spare.
Here's the problem: My ex-wife, "Susan," keeps attending school but never graduates. She has not held a job longer than six months. She is now 52 years old, has no job, no pension, no insurance and has piled up a ton of student loans. She has not supported herself since the divorce and has lived with various family members off and on, none of whom will speak to her any longer.
Over the past two years, Susan has occasionally asked her sons to give her money. That is bad enough, but now she wants to live with our youngest son. I know he has agreed to take her in because he doesn't want Susan to impose on his older brother and possibly destroy that marriage.
I have never spoken badly about Susan to the boys, but I'm worried. My son doesn't have the means to support his mother, and her track record indicates she will become quite a financial burden. I gave Susan a generous divorce settlement, but she's run through every last dime. I want to help my children, but I don't know how. I would appreciate any comments you may have. — Concerned Father in Los Angeles
Dear Dad: Your heart is in the right place, but unfortunately, how your adult children choose to deal with their mother is their business. If you have a civil relationship with Susan, you might tell her it is unfair to place this burden on her sons and suggest she find some kind of job that will help support her. Then tell your kids if they should ever need to discuss the situation, you will be there to lean on. Then back away, Dad, and let them handle this on their own.
Dear Annie: My sister is on a downward spiral with her drinking. "Nora" failed nursing school because she missed classes and would show up reeking of alcohol. She was recently fired from her job and is supposedly seeking counseling, but I know she is still out on the town. I hear from friends how she is falling off bar stools, taking strange men home and misplacing her car.
As if all this were not bad enough, she has three beautiful boys whom she ignores when she's drunk and bribes with toys when she's sober. Social Services has been over to her house but did nothing.
My whole family is absolutely sick over this, but Nora denies she needs help. We're worried for her safety, but mainly we're afraid for those kids. This is a very ugly situation. Please give us some advice. — Worried Sister
Dear Sister: You cannot prevent Nora from destroying her life, but you have an obligation to protect those children. Can your family do an intervention? Ask for information at your local hospital. It also may be necessary to report Nora for child endangerment, and hopefully, someone in the family will agree to take care of the kids until Nora gets her act together. Finally, check your phone book for Al-Anon (al-anon-alateen.org), and ask for guidance. Good luck.
Dear Annie: A man wrote you, saying he was having trouble meeting women, but he didn't want to go to bars. Another reader said not all women in bars are there to drink. I was one of those nondrinking women in a bar with some girlfriends when in walked the handsomest man I had ever seen. We danced most of the night away. We soon will be celebrating our 16th wedding anniversary. Bars are not such bad places to meet people. It's what happens after that counts. — Not a Barfly
Dear Not: How nice that you were one of the lucky ones. Congratulations.
Local journalism is essential.
Give directly to The Spokesman-Review's Northwest Passages community forums series -- which helps to offset the costs of several reporter and editor positions at the newspaper -- by using the easy options below. Gifts processed in this system are not tax deductible, but are predominately used to help meet the local financial requirements needed to receive national matching-grant funds.
Subscribe to the Coronavirus newsletter
Get the day's latest Coronavirus news delivered to your inbox by subscribing to our newsletter.
---