News > Business
Don't be conditioned to keep making bad investments
Mon., May 17, 2004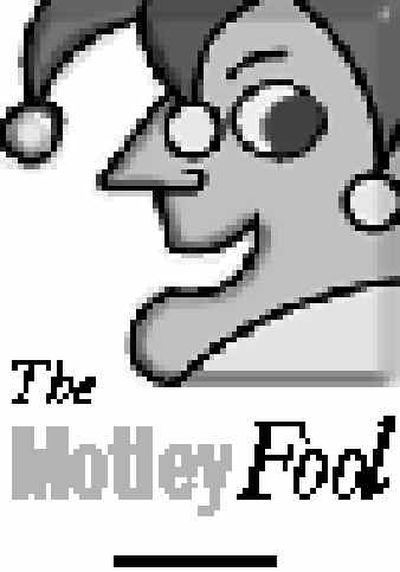 Rats!
You never know where you'll find some valuable insights into investing. Consider, for example, the famous behavioral psychologist B.F. Skinner.
You may recall that his "Skinner box" featured a contraption that rewarded rats with food pellets when they pressed a lever. (Yes, this piece really is about investing. Keep reading.) Skinner conditioned rats to expect a pellet whenever they pressed this lever. The rats also learned to expect pellets when they were dispensed according to a fixed schedule, such as for every third or ninth press of the lever.
Then he made some changes. He introduced variable reinforcement, so that a pellet would be dispensed at seemingly random intervals. Perhaps first after five presses, and then after 20, and then after two. The rats never knew which press would yield a reward. Amazingly, the rats kept pressing the lever, even after many presses passed without any snack. Indeed, even when pellets were no longer dispensed at all, the rats kept pressing the lever.
You might have guessed by now where we're heading. Think of all the bad habits that investors sometimes develop, such as buying penny stocks, refusing to sell the falling stocks of troubled companies, or studying charts of stock price movements. Chances are, there was at least one occasion that served as positive reinforcement for this behavior. Maybe you bought one penny stock and beat the odds, doubling your money with it. If so, you may be continuing to buy penny stocks over and over again, losing money each time, because you've been conditioned to expect a reward — eventually.
This effect is even more pronounced in casinos and with lottery tickets. Both offer variable positive reinforcement, enough to keep gamblers coming back for more, even though the odds and common sense are against them.
If we persist with bad habits such as acting on hot stock tips, we're likely to get burned much more often than we're rewarded. Don't let one positive reinforcement lead you to a lifetime of negative ones. Focus on fundamentals, such as a company's quality and its growth potential, and take much of the guesswork out of investing.
Ask The Fool
Q: What's arbitrage? – L.C., Tallahassee, Fla.
A: It's the practice of profiting from short-term differences in price. Imagine that in the United States, for $25 per share, you can buy stock in Meteorite Insurance Inc. (ticker: HEDSUP). Meanwhile, you see that it's currently selling for $25.50 per share in England. If you simultaneously buy shares in America and sell the same number of shares in England, you've earned a profit of 50 cents per share (not counting commission costs). This may not seem like much, but those who practice arbitrage are usually big, institutional investors with millions to invest.
My dumbest investment
I learned this lesson the hard way. I once worked for a leading company that made mining machines. I moved on to working for a Fortune 500 company for 30 years. A few years ago, I received a letter from my old boss at the mining company, who recommended buying stock in the company that had taken over our old employer. I took a wait-and-see approach, and watched shares drop from about $9 to $2 each. Then I was told they'll be sure to rise. I bought 4,000 shares and waited. Barron's published an unflattering story on the company, and I sold out at $1 1/2. The firm eventually went bankrupt. I learned to never develop a soft heart for your old company after you retire and not to take advice about stocks from friends! – Charles E. Becker, Gallatin, Tenn.
The Fool Responds: A stock falling some 80 percent is a big red flag. Don't think that such a stock can't fall further, or that it will surely rebound. Companies in trouble often don't rebound. A good response is to double up on your research, or perhaps better still, just steer clear.
The Motley Fool take
Don't assume that since small-cap stocks have done so well over the past year, it's time to shift your money to larger companies. That type of thinking can lead to subpar returns.
For the 12 months ended March 31, the S&P 500 gained 35 percent, but the S&P SmallCap 600 surged 56 percent. Standard & Poor's mutual fund strategist Rosanne Pane has noted that small companies usually lead the way in the first year of an economic recovery. But, in the second year, "you tend to see the larger companies picking up speed."
That may generally be true, but it's difficult to profit off such tendencies and generalities. The trend may not hold true this time around. If it does, there's no way to predict the timing. It may take another few months or even a year or two – or longer – before large firms significantly outperform small ones again. Nobody can predict the short-term direction of the market or any of its subsets.
Local journalism is essential.
Give directly to The Spokesman-Review's Northwest Passages community forums series -- which helps to offset the costs of several reporter and editor positions at the newspaper -- by using the easy options below. Gifts processed in this system are not tax deductible, but are predominately used to help meet the local financial requirements needed to receive national matching-grant funds.
Subscribe to the Coronavirus newsletter
Get the day's latest Coronavirus news delivered to your inbox by subscribing to our newsletter.
---