News > Spokane
Man accused of attacking ex-girlfriend
Mon., May 17, 2004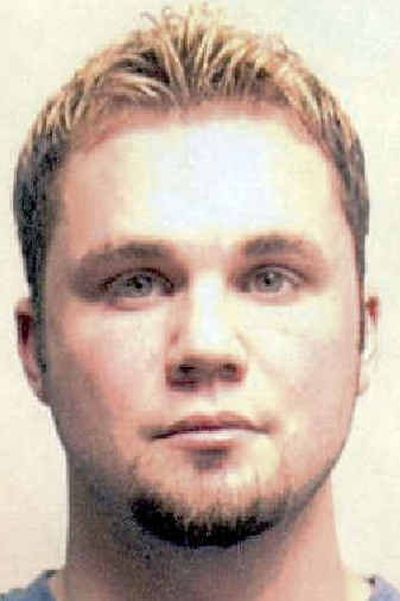 A 27-year-old Spokane man was arrested Sunday after his ex-girlfriend told police she'd been raped and stabbed.
Michael Lee West Jr. was arrested on an unrelated Washington state Department of Corrections warrant just before noon Sunday after he was found hiding in the storage area of an East Central Neighborhood apartment complex. His ex-girlfriend identified West as the man who attacked her, police said.
The victim, who police estimate is in her early 20s, was in serious condition Sunday at a local hospital, but is expected to fully recover, said police spokesman Dick Cottam.
West allegedly came to the victim's house in the 1700 block of East 12th Avenue just after midnight Sunday. The victim eventually escaped and went to a neighbor's house to call 911 at 7:30 a.m.
The attacker apparently left the area on foot, the victim told police.
Cottam said he didn't know when the stabbing occurred or what happened at the house during the seven hours between the attacker's arrival and the victim's escape.
"Right now we have to build a case against this guy," Cottam said.
West has 19 previous adult convictions, including seven for assault, Cottam said.
Police expect charges to be filed against West in both the rape and stabbing when the investigation is complete, Cottam said. On Sunday, West was booked on a warrant for violating the terms of his release into community custody, Cottam said.
Police found West in a second-floor storage area of an apartment at 2108 E. First Ave. Bill Payne has lived on the first floor of the apartment building for about a year.
Payne said police came to his apartment door Sunday morning after getting a tip that West had friends in the building. Police showed him a picture of West, whom he knew as "Zane," Payne said, and he told them the man was a friend of his upstairs neighbors.
Payne said police asked if he had a key to the upstairs storage area between the two apartments. Payne opened the door and saw West on the floor, acting as if he was just waking up.
Police drew their guns and told Payne to get back. West did not resist, Payne said.
Payne said West had started showing up at the apartments only recently. But the young man upset Payne shortly after they met by bringing a beer into Payne's apartment while Payne's 12-year-old daughter, Miriah, was home. Payne said he'd told West not to bring alcohol there.
Local journalism is essential.
Give directly to The Spokesman-Review's Northwest Passages community forums series -- which helps to offset the costs of several reporter and editor positions at the newspaper -- by using the easy options below. Gifts processed in this system are not tax deductible, but are predominately used to help meet the local financial requirements needed to receive national matching-grant funds.
Subscribe to the Coronavirus newsletter
Get the day's latest Coronavirus news delivered to your inbox by subscribing to our newsletter.
---