News > Spokane
Veteran actress Anna Lee dies at age 91
Mon., May 17, 2004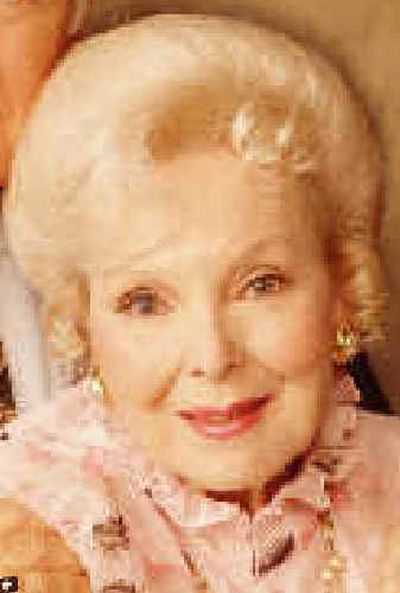 LOS ANGELES – Anna Lee, whose nearly 70-year acting career in movies and television spanned from her breakthrough role in "How Green Was My Valley" to an extended run on "General Hospital," died Friday of pneumonia, her son said. She was 91.
Lee had been ailing for the past several months and died at her home near Beverly Hills with son Jeffrey Byron, 48, by her side, Byron said Sunday.
Paralyzed from the waist down in a car accident just a year after she began playing Lila Quartermaine in ABC's "General Hospital," Lee acted in a wheelchair for more than two decades until she left the soap last year, Byron said.
Born in Kent, England, Lee studied acting in London and was known as "the British bombshell" when touring with the London Repertory Theatre, her son said.
In the early 1930s she moved to California to work in Hollywood, and appeared in more than 60 films including "The Sound of Music" (1965), "Fort Apache" (1948) and "King Solomon's Mines" (1937).
In 1982, Lee received an MBE, or Member of the Order of the British Empire award. She is to be honored with a lifetime achievement award at Friday's Daytime Emmys.
Lee was married three times, first to director Robert Stevenson. She was married to George Stafford for two decades and wed writer Robert Nathan in 1970. Nathan died in 1985.
Local journalism is essential.
Give directly to The Spokesman-Review's Northwest Passages community forums series -- which helps to offset the costs of several reporter and editor positions at the newspaper -- by using the easy options below. Gifts processed in this system are not tax deductible, but are predominately used to help meet the local financial requirements needed to receive national matching-grant funds.
Subscribe to the Coronavirus newsletter
Get the day's latest Coronavirus news delivered to your inbox by subscribing to our newsletter.
---