Sports
Woman to coach men's pro team
Tue., May 18, 2004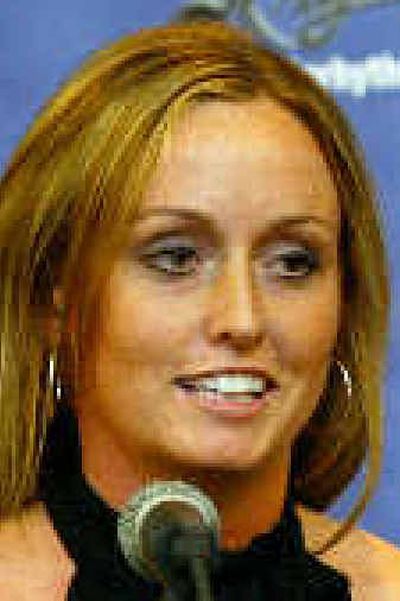 NASHVILLE, Tenn. — Ashley McElhiney was introduced as the new coach of the expansion Nashville Rhythm of the American Basketball Association on Monday, becoming the first female head coach of a professional men's basketball team.
"This is an incredible opportunity for me on so many levels," the 22-year-old McElhiney said. "I'm thrilled to be a part of building this team from the ground up."
A former standout guard for Vanderbilt, McElhiney was taken by the Indiana Fever in the third round of last year's WNBA Draft but was released before playing a game.
"I've said from Day One that my goal was not only to put a competitive team on the floor, but to give qualified females opportunities they are not normally afforded," Rhythm owner Sally Anthony said. "Ultimately, I think the Nashville Rhythm, and the ABA as a whole, can be a stepping stone for a qualified woman to coach in the NBA."
Last year, Tennessee State athletic director Teresa Phillips became the first woman ever to coach a Division I men's team after interim coach Hosea Lewis was suspended for one game.
Local journalism is essential.
Give directly to The Spokesman-Review's Northwest Passages community forums series -- which helps to offset the costs of several reporter and editor positions at the newspaper -- by using the easy options below. Gifts processed in this system are not tax deductible, but are predominately used to help meet the local financial requirements needed to receive national matching-grant funds.
Subscribe to the sports newsletter
Get the day's top sports headlines and breaking news delivered to your inbox by subscribing here.
---