News > Spokane
Charges against dad upgraded after boy dies
Tue., May 25, 2004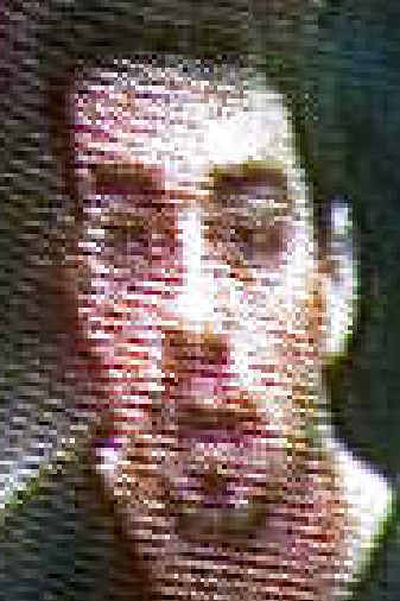 A Spokane Valley man made his first appearance Monday for upgraded charges for the alleged murder of his 3-month-old son.
Prosecutors have now charged James V. Adams, 20, with homicide by abuse in the death of Cadyn Scott Adams. The charge carries the same sentencing range as first-degree murder – a minimum of 20 to 26 years in prison upon conviction.
Prosecutors upped the charge Friday, a day after Cadyn Adams died at Deaconess Medical Center. Funeral services will be held at 2 p.m. on Wednesday at the Colonial Chapel at Hazen & Jaeger Valley Funeral Home, 1306 N. Pines Road.
Court papers filed last week spelled the boy's name Cadyn.
James Adams, meanwhile, remains in the Spokane County Jail on $500,000 bail. Court documents say Adams told two police investigators that he "head butted" the child twice in the back of the head. Adams was originally charged with first-degree assault.
Deputy prosecutor Ed Hay said prosecutors must show that Adams caused the boy's death, showed "extreme indifference to human life" and previously abused the child. The police affidavit said medical personnel at the hospital discovered that Cadyn had "healing rib fractures," records say. The primary difference between first-degree murder and homicide by abuse is that prosecutors don't have to prove premeditation. "The charge (homicide by abuse) was specifically tailored to show the abuse," Hay said.
A former girlfriend of Adams', Rebekkeh Allen, said in an interview that he has a history of violent behavior.
Allen said she dated Adams for about five months in 2001. That same year, Adams pleaded guilty in Juvenile Court to third degree assault of Allen, according to court documents.
A second person – identified in court documents only as Adams' girlfriend – also was involved in the assault; Allen said that person was Jenny L. Rowe, Cadyn's mother. Rowe could not be reached for comment. It is not clear whether she saw a written request for an interview, left at the home she shared with Adams.
According to Allen and court documents, Adams went to Allen's apartment in August 2001, after the two had separated. Adams told Allen he'd found her cell phone and had it in his car. The two were walking past the end of the carport when Adams allegedly pushed Allen down. Allen said Rowe hit her in the face with a bat.
During the attack, Adams kept "pushing me back down," Allen said.
Allen said she ended up with a black eye, scratches and bumps. She said she is convinced Adams planned the attack.
"I just want people to understand that he is not a good guy," said Allen, now 21. "They need to understand he has a history of being violent."
Local journalism is essential.
Give directly to The Spokesman-Review's Northwest Passages community forums series -- which helps to offset the costs of several reporter and editor positions at the newspaper -- by using the easy options below. Gifts processed in this system are not tax deductible, but are predominately used to help meet the local financial requirements needed to receive national matching-grant funds.
Subscribe to the Coronavirus newsletter
Get the day's latest Coronavirus news delivered to your inbox by subscribing to our newsletter.
---