News > Spokane
High court says prisoner can pursue cruelty claim
Tue., May 25, 2004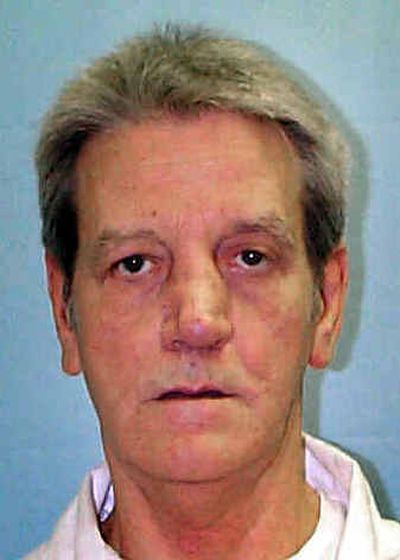 WASHINGTON –The Supreme Court ruled for the first time Monday that a death row inmate can pursue a last-ditch claim that lethal injection is unconstitutionally cruel.
In a rare unanimous decision on a capital punishment case, justices sided with a convicted Alabama killer who claims his veins are so damaged from drug abuse that executioners might have to cut deeply into his flesh to administer the deadly drugs.
Lethal injection is used in 37 states, largely because it is considered more humane than the electric chair, firing squad, gas chamber and hanging. Criticism of the method has been building, however, and David Larry Nelson's case led to a stark discussion at the high court about a so-called "cut-down procedure" needed when problems complicate reaching a vein in an inmate's arm, neck or thigh.
In filings by physicians, justices were told that if done improperly, the procedure could cause Nelson to hemorrhage badly and suffer heart problems before the drug cocktail could kill him.
Nelson is on death row for shooting a man in the back of the head as the man was having sex with Nelson's girlfriend on Jan. 1, 1978. The woman, who also was shot, said Nelson had set up the sexual liaison in a robbery plot.
Nelson had eaten his final meal and was only three hours from execution last fall when justices gave him a reprieve. They decided Monday that he could use civil rights law to argue that his punishment would be unconstitutionally cruel unless special precautions are taken.
Justice Sandra Day O'Connor, writing for the court, said that although Nelson had exhausted his traditional appeals, he should not have been barred from pursuing the injection issue that came up in the final days before his scheduled execution.
O'Connor said the court is not going to "open the floodgates to all manner of method-of-execution challenges," as Alabama feared. "Our holding is extremely limited."
Alabama could end the case, she said, by agreeing to medical alternatives suggested by Nelson's lawyers, such as those used for chemotherapy patients with small arm veins.
Richard Dieter, executive director of the anti-capital-punishment Death Penalty Information Center, said that despite O'Connor's careful wording, the ruling will prompt other death row inmates to follow Nelson's lead.
Local journalism is essential.
Give directly to The Spokesman-Review's Northwest Passages community forums series -- which helps to offset the costs of several reporter and editor positions at the newspaper -- by using the easy options below. Gifts processed in this system are not tax deductible, but are predominately used to help meet the local financial requirements needed to receive national matching-grant funds.
Subscribe to the Coronavirus newsletter
Get the day's latest Coronavirus news delivered to your inbox by subscribing to our newsletter.
---