News > Spokane
Leader of Spokane Civic Theatre fired by board
Tue., May 25, 2004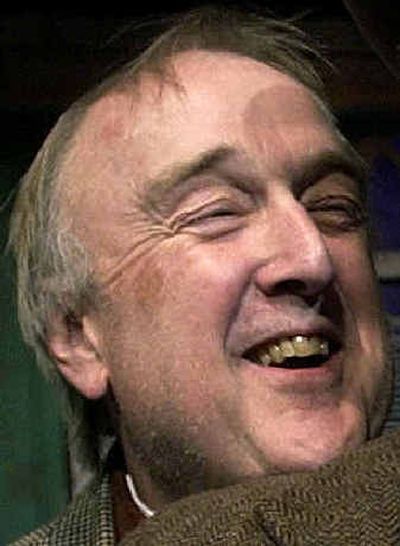 John G. "Jack" Phillips was fired as the head of the Spokane Civic Theatre on Friday in a move that the Civic's board of directors referred to as a downsizing and reorganization.
One former employee, however, referred to it as a "coup d'etat."
Two other staff members, office administrator Shirley Deranleau and assistant costume designer and theater school director Lisa Caryl, were let go at the same time.
Phillips has been the head of the Civic for 13 years. When contacted at home, he said that he cannot comment on the situation as part of the terms of the separation.
"I can't say anything except that a majority of the board members decided to take the theater in a direction that does not include me," said Phillips.
Caryl said she was told only that she was being let go for budgetary reasons. She said she was then escorted out of the theater by two board members. Deranleau, a 27-year veteran of the Civic, said she was told her position had been eliminated.
The board issued an official statement, which read: "Like many other profit and nonprofit organizations, we have had to downsize and reorganize our staff to stay within our operating budget. We are fortunate to have a small endowment fund because of community leaders like Firth J. Chew. The board is dedicated to maintaining that fund so that the Spokane Civic Theatre will continue to remain financially healthy and artistically excellent."
In a later statement, the board said, "Jack Phillips is a very talented artist and we wish him the very best in his future endeavors."
Board president Ellen Robey said the decision was "strictly bottom line." She said in the past few years the theater has had to dip into its endowment fund too often, and the only way to reduce expenses is to cut salaries.
"You can't not pay Avista," she said.
In his 13 years as the executive director (the title was switched to artistic director in recent months), Phillips has been highly visible both for his work at the Civic and in the larger Spokane arts community.
Karen Mobley, the city of Spokane's arts director, called him "a household name in the arts leadership of the community." She said the Civic's move took her by surprise.
"It felt like a bit of a body blow to me," said Mobley.
Former Civic marketing director Marilyn Langbehn, who left in January for a job at the California Shakespeare Theater, wasn't surprised at all.
"I saw it coming and that's the reason I left," said Langbehn, by phone from Berkeley. "You can rest assured that I would have been fired, too."
Langbehn said that there has been a longtime rift between various factions on the board. In a letter she wrote to the board upon her resignation, she said the "heavily funded 'business side' of the theater now drives all decisions," while the "underfunded" artistic side is taken for granted.
"There's not a board member out there who understands the art form, or in some cases even cares about the art form," said Langbehn Monday. "They have been steamrollered into a coup d'etat."
Robey said the board wants to "keep ourselves artistically excellent and keep the bottom line in the black."
Phillips said he hasn't decided what he will do next. He said he routinely fields recruiting calls from theaters around the country, and "this wouldn't be a bad time to follow up on some of those."
Robey said the board will start exploring how to structure or re-structure its management.
Local journalism is essential.
Give directly to The Spokesman-Review's Northwest Passages community forums series -- which helps to offset the costs of several reporter and editor positions at the newspaper -- by using the easy options below. Gifts processed in this system are not tax deductible, but are predominately used to help meet the local financial requirements needed to receive national matching-grant funds.
Subscribe to the Coronavirus newsletter
Get the day's latest Coronavirus news delivered to your inbox by subscribing to our newsletter.
---