Sports
The Olympics in New York? Sure, why not?
Tue., May 25, 2004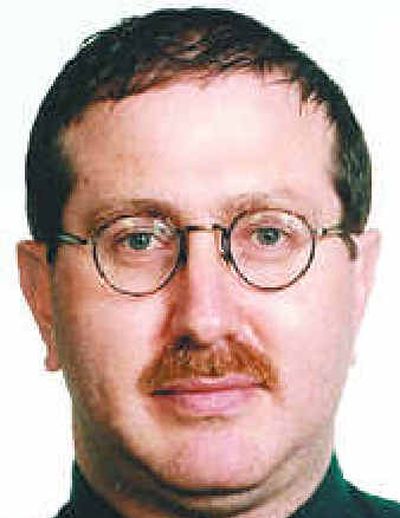 New York City needs the Olympics like a podiatrist needs a foot fetish. Yet the unofficial capital of American capitalism is now a finalist to host the 2012 Summer Games, so the rest of the world is on a collision course with the city that never creeps up on you gently.
The Olympic motto will change from "Citius, Altius, Fortius" to "Citius, Altius, Fahgeddaboutit."
The projected operating budget for a New York City Olympics would be $3.625 billion, plus tolls.
Competing with New York as 2012 host city are London, Madrid, Moscow and Paris. The International Olympic Committee's final decision will be made July 6, 2005, unless bribery checks have not cleared in time.
New York faces two major obstacles in its quest to land the Games – anti-American sentiment and an open manhole cover on Lexington Avenue.
Hey, I like New York as much as the next guy who doesn't mind paying $18.65 to leave his car for one hour in a midtown garage, but, as far as bringing the Olympics to the Big Apple … are they nuts?
(Though, I must say, I am somewhat intrigued by the prospect of the Olympic torch in a strip club.)
I mean, at this very moment, there are delivery trucks triple-parked on West 46th Street and there are cab drivers honking at nuns crossing against the signal and there are trash receptacles that haven't been emptied since Ed Koch was kvetching, and somebody somewhere high up in some skyscraper wants to drop an Olympic Stadium into this concrete swamp?
Q. Where do you put an 86,000-seat stadium in Manhattan?
A. In the East River.
(Speaking of the East River, the NYC2012 organizers plan to use that fresh-water artery as the main means to transport athletes. A surprisingly popular sport fishing hole for locals, the bulk of the catch in the East River includes big stripers and dead bodies.)
The proposed stadium would open in 2009 and be home to the NFL's New York Jets, which pretty much ensures that, during Olympics opening ceremonies in 2012, there will be five guys from Manhasset in the last row chanting, "J-E-T-S JETS JETS JETS!"
There are several Olympic venues already in place - Giants Stadium for soccer, Yankee Stadium for baseball, Continental Airlines Arena for basketball, Madison Square Garden for gymnastics and Times Square for pick pocketing.
Also, there is a proposed Olympic shooting center in The Bronx. I was kidding about the team pick pocketing, but I'm not kidding about this. Repeat: There is a proposed Olympic shooting center in The Bronx. This will be a joint venture between NYC2012 and local drug dealers.
(By the way, did you notice the other Olympics headline last week? "Transsexuals cleared to compete in Games." Actually, it's possible some athletes are having sex-change surgery not to enhance their chances of earning a medal but to enhance their chances of avoiding Jim Gray.)
Incidentally, if New York is awarded the Games, the IOC will alter the modern pentathlon to consist of spitting, loitering, running a red light, hailing a taxi in the rain and whistling at pretty women.
Plus, now the Olympics will get staffed by Page Six of the New York Post: "Which New York Yankee was seen canoodling with a hothothot Peruvian synchro swimmer last night at Tatou?"
To be truthful, though, if they can pull it off, a New York Olympics might be an unmatched spectacle.
After all, who doesn't want to see Spike Lee courtside heckling Oscar Schmidt?
Ask The Slouch
Q. Since 1999, Colorado football coaches charged the school for beer delivered to their hotel rooms the night before road games, to the tune of $1,465. Do they need to be loaded to game-plan correctly? (Jarret Russ; Ithaca, N.Y.)
A. Actually, I have no problem with coaches expensing beer. I do have a problem that, had they been smart enough to get Rolling Rock, the total cost would've been under $1,200.
Q. How did you manage to write an entire column recently without using any parentheses? (Neil Parks; Beachwood, Ohio)
A. I only use parentheses for important parenthetical thoughts. (If Craig Kilborn were any more self-infatuated, he'd sleep on a mirror.) It's an essential writing tool for me. (God, how I love Ben & Jerry's New York Super Fudge Chunk ice cream.)
Q. You seem like a pretty intelligent guy and you used to do a column on football picks, so you understand how odds work. These things considered, how did you end up married in the first place? (Paul Truland; Boston)
A. I got a bad tip on a great broad.
Q. How do I turn off the cicadas so I can hear "SportsCenter?" (Howard Fenton; Washington, D.C.)
A. Sadly, my friend, you have it backward.
Local journalism is essential.
Give directly to The Spokesman-Review's Northwest Passages community forums series -- which helps to offset the costs of several reporter and editor positions at the newspaper -- by using the easy options below. Gifts processed in this system are not tax deductible, but are predominately used to help meet the local financial requirements needed to receive national matching-grant funds.
Subscribe to the sports newsletter
Get the day's top sports headlines and breaking news delivered to your inbox by subscribing here.
---