News > Features
You can't force mother to seek child support
Wed., May 26, 2004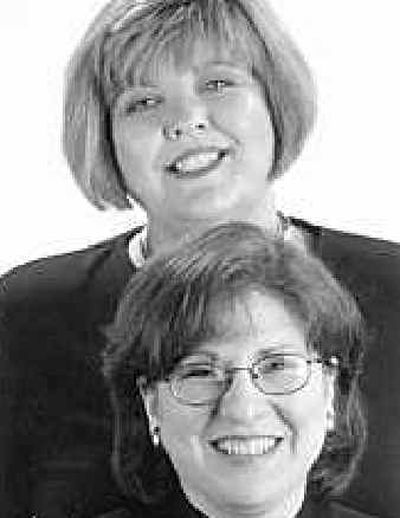 Dear Annie: My friend's 19-year-old daughter is pregnant as a result of a one-night stand. "Beverly" says she doesn't want the father involved in the baby's life, nor does she want him to pay child support. She plans to put "father unknown" on the birth certificate.
I could understand her decision if she had a good career and could support herself and a baby. However, Beverly works at a low-paying job and gets government assistance for her food and medical bills. There's no way she could afford a baby sitter while keeping a job.
Is this the way the system is supposed to work — where taxpayers support children, and the fathers don't have to pay? — Concerned Friend and Taxpayer
Dear Taxpayer: No, it's not the way the system is supposed to work, but the system isn't geared primarily to prevent people from misusing it. Beverly should be receiving child support from the baby's father, but you can't force her to go after it. Let's hope she is smart enough to work hard and provide a decent life for her child.
Dear Annie: Many years ago, I read about a contract for teenagers to sign with their parents when they are able to get their driver's license. My daughter has only 20 days (she's counting, not me) until she is eligible to apply for her learner's permit. Can you please print this contract? Thanks. — Nervous Mom in Arizona
Dear Arizona: Here is the contract, written by John Violette:
Contract for Drivers
It is understood and agreed that having a driver's license and driving a car are privileges. Any privilege has to be earned, and it must be earned on a continuing basis. This means that driving privileges may be revoked due to an infraction of the following rules:
1. Breaking the driving laws or abusing a motor vehicle can result in the loss of driving privileges, even if we learn about it from a source other than the police. You never know who may be observing you.
2. You will strive to maintain the grades, conduct and attitude at the same high level as when we first granted your driving privileges.
3. No one else should be allowed to drive a vehicle entrusted to you. This means you may not lend your vehicle to friends.
4. If you are ever in a condition that might render you less than 100 percent competent behind the wheel of a car, phone us. We will come get you. This will not result in the loss of your driving privileges.
5. You are never to be a passenger in a car in which the driver should not be driving. A call to come get you will not result in the loss of driving privileges. If you cannot reach us, call a taxi. We will pay for it, and there will be no punishment. Signed this _____________day of _________, 20__ Dad_________________________ Mom_________________________Newly Licensed Driver____________________________________.
Dear Annie: I was interested in your column about the possible connection between memory loss and the use of statins for treatment of high cholesterol. I worked with Alzheimer's patients for 12 years, and the one cause I saw repeatedly for dementia was low thyroid function. Once the thyroid problem was treated, the person regained memory function. This test is easy and cheap and should be considered first when anyone suffers memory loss. I hope this might be of use. — L.A. Jack
Dear Jack: You undoubtedly have helped someone today. Thank you.
Local journalism is essential.
Give directly to The Spokesman-Review's Northwest Passages community forums series -- which helps to offset the costs of several reporter and editor positions at the newspaper -- by using the easy options below. Gifts processed in this system are not tax deductible, but are predominately used to help meet the local financial requirements needed to receive national matching-grant funds.
Subscribe to the Coronavirus newsletter
Get the day's latest Coronavirus news delivered to your inbox by subscribing to our newsletter.
---