News > Features
Make sure kids stand out on Halloween
Mon., Oct. 11, 2004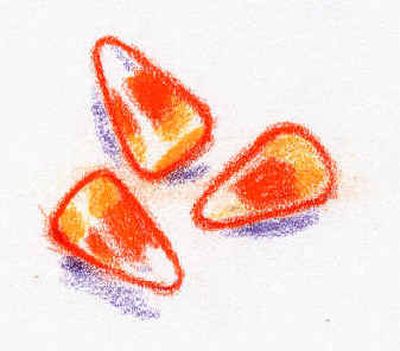 HALLOWEEN HAS BECOME one of the most important and widely celebrated festivals on the American calendar and it's not even officially a holiday. When preparing kids for the big day of trick-or-treating, take extra precautions with simple safety tips so the worst danger you face will be a stomachache from eating too much candy.
Whatever costume your child chooses, incorporate some reflective tape or use fluorescent colors to make your child more visible to motorists and other trick-or-treaters.
Look for flame-resistant labels on costumes, masks and other Halloween gear. Even if they are flame-resistant, stay clear of lit jack-o'-lanterns.
Accompany your child to reduce the risk of possible danger. Travel well-lit streets in neighborhoods that you know for trick-or-treating.
The children's Halloween bags should be light-colored and have some reflective tape as well to make children more visible in the dark.
Give your child a flashlight to carry. She'll not only be seen more easily, but also be able to see around her.
Only approach doors that have a porch light on. Similarly, if you plan to pass out treats, be sure to turn on your light.
Make sure your children know that all candy has to be checked by an adult before it is eaten. Accept treats only at the doorway, never go inside a house.
Halloween candy is not designed for really young children, so a good alternative is to have a candy-for-toys program. The more candy they trade, the better the gift. Or better yet, have a special dinner and talk about the things they saw that day.
Upcoming Halloween related events
The Amazing Corn Maze: Three miles of path with three mazes, each with its own level of difficulty. Enjoy all three mazes for one price. Also a food court, family fun area with bounce castle and games, and Harvest Time family photos. Open Thursdays, 4 to 10 p.m., Fridays, 4 p.m. to midnight; Saturdays, 10 a.m. to midnight, Sundays, noon to 6 p.m., through Nov. 6. On Sundays, bring two nonperishable food items and receive $1 off admission. Admission is $6 for ages 13 and older, $4 for ages 5-12, free for children under age 5. Directions: in Idaho, go south on Highway 53 to Prairie Road, directly across from Hauser Shell Station and Curley's. From Spokane go East on Trent to Idaho to Highway 53, east to Shell station, cross street and head south on Prairie Road; or From I-90, take Exit 299, head east to Stateline Village, travel north on Beck road, see Stateline Speedway sign, travel a mile and you're there. Hotline: 242-2668.
BooFest: Join us for family-friendly "frights" and an adventure revealing illusions and bizarre "exhibits" around every corner. Hands-on activities, food vendors, pumpkin glow on Oct. 28 and more surprises. Thursdays and Sundays, 5:30 to 9 p.m., Fridays-Saturdays, 5:30 to 10 p.m., Oct. 21-31, at Northwest Museum of Arts and Culture, 2316 W. First. Admission is $5. Call 456-3931.
Haunted Palouse: Two Haunted Buildings (for age 12 and older) wind through the New Morning Glass building and the Boomerang Museum for an authentic Night of Fright. An old-fashioned corn maze will send a cold chill up your spine. Benefiting the Palouse Community Center and Palouse Arts Council. Fridays-Saturdays from 7 to 10 p.m., Oct. 22-Oct. 30, open Oct. 31, 7 to 11 p.m. Admission is $10. Call (509) 595-1418 for more information.
Haunted Movie House: Gruesome movies playing throughout the evening, Fridays-Saturdays from 7 to 10 p.m., Oct. 22-Oct. 30, open Oct. 31, 7 to 11 p.m. at Palouse Community Center, Palouse, Wash. Free. Call (509) 595-1418.
Seventh Annual Ghoul Ol' Fashioned Halloween Fun: Old-fashioned Halloween Party and a "not so haunted house", crafts, hay rides, food and more. Oct. 29, 4:30 to 7 p.m., Oct. 30, noon to 4 p.m., and Oct. 31, noon to 3 p.m., at Camp Dart-Lo, 14100 N. Dartford Drive. Admission is $5. Call 747-6191, ext. 10 for more information.
Creativity Clubhouse: Celebrating Halloween Fallapalooza with lots of arts and crafts projects, come dressed in costume and receive a prize, on Oct. 30, 11 a.m. to 2 p.m., River Park Square, Skywalk Level. Free admission. Call 624-KIDS for more information.
Halloween Party in the Palouse: For young goblins sponsored by Palouse Lion's Club, Oct. 31, 7 p.m., at Palouse Community Center, Palouse. Call (509) 595-1418 for more information.
Local journalism is essential.
Give directly to The Spokesman-Review's Northwest Passages community forums series -- which helps to offset the costs of several reporter and editor positions at the newspaper -- by using the easy options below. Gifts processed in this system are not tax deductible, but are predominately used to help meet the local financial requirements needed to receive national matching-grant funds.
Subscribe to the Coronavirus newsletter
Get the day's latest Coronavirus news delivered to your inbox by subscribing to our newsletter.
---