News > Idaho
Late attempt to expand cigarette tax dropped
Thu., April 7, 2005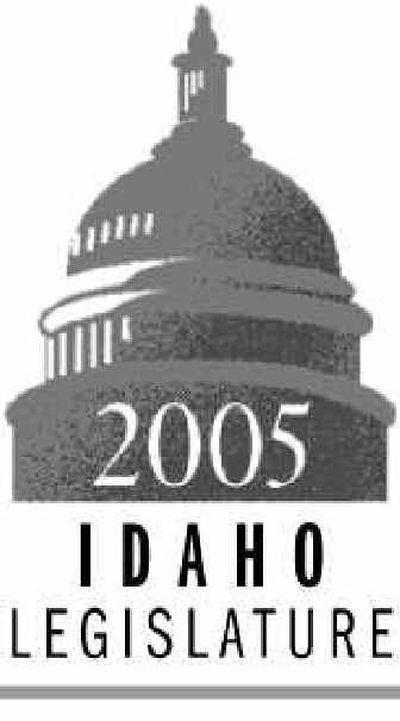 BOISE – A last-minute attempt to use legislation dealing with out-of-state grape juice to try to impose Idaho's cigarette tax on tribal and Internet sales was dropped Wednesday – just as the Legislature was on the brink of adjourning.
"It's the same type of thing we've seen before," said Bill Roden, lobbyist for the Coeur d'Alene Tribe. "All of the tribes now are stamping their cigarettes and they are imposing a tax. It may not be as much as the state tax, but I know they're moving in that direction. I don't know why they insist on doing this sort of thing."
Sen. Hal Bunderson, R-Meridian, along with Senate Majority Leader Bart Davis, R-Idaho Falls, proposed a four-page amendment to HB 150, which otherwise dealt with efforts to tax grape juice imported into the state by wine producers in the same way the state taxes grapes. The amendment repeated the entire text of a cigarette-tax bill that already has passed both houses, plus added extensive new requirements intended to go after "contraband" sales – those made without paying Idaho's cigarette tax.
Bunderson said the biggest problem he wants to address is Internet sales of cigarettes, not tribal sales. In the future, he said, "The Attorney General's office says the Internet sales of cigarettes will be substantially greater. That's what we need to conform our laws to address."
But Roden said while the amendment contained one reference to tribal tax stamps, it didn't exempt tribes from new sections on use taxes, permits, shipping and more. Idaho tribes already have an exemption from sales and use taxes, he noted, so "it really conflicts with the concept that's in the current sales and use tax law." Plus, he said, the amendment raised constitutional issues.
Just as the Senate was about to take up the amendments this morning, Bunderson withdrew his. "I think that's something we'll work on for next year," Bunderson said. "Rep. (Lawerence) Denney and I will look at that." He added, "The language at this stage pretty well reflects what needs to be done."
Roden strongly disagreed and noted that Denney has been behind multiple attempts to try to impose the state tax on Idaho's tribes, including repeated, unsuccessful attempts in the House in the final days of the 2003 legislative session.
"This is the wrong time of the session to be looking at this sort of thing anyway and trying to do this in the dark of night," said Roden, who said he wasn't consulted about the possible Senate amendment.
He called Bunderson's move to withdraw the amendment "a very wise decision."
Local journalism is essential.
Give directly to The Spokesman-Review's Northwest Passages community forums series -- which helps to offset the costs of several reporter and editor positions at the newspaper -- by using the easy options below. Gifts processed in this system are not tax deductible, but are predominately used to help meet the local financial requirements needed to receive national matching-grant funds.
Subscribe now to get breaking news alerts in your email inbox
Get breaking news delivered to your inbox as it happens.
---