News > Spokane
Door-to-door sales linked to fraud, theft
Sat., April 9, 2005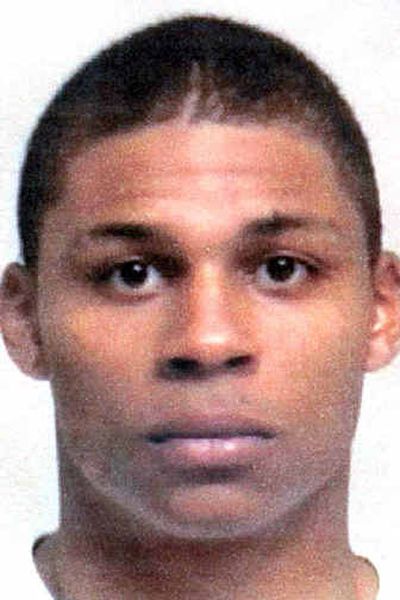 Spokane sheriff's investigators Friday said they are seeking additional victims in a theft and burglary spree that led to the arrest this week of a 22-year-old transient magazine salesman and a woman who worked with him.
An unknown number of residents were victimized in a monthlong run of crimes associated with the door-to-door sales operation. At least 10 victims have been identified so far. Blank checks and cash were taken in break-ins or through thefts from residents who had answered their doors and allowed a magazine salesman to enter, deputies said.
Duwane C. Walker, who has no permanent address, was being held in Spokane County Jail Friday on 19 separate charges, with another 24 charges pending. Together, they comprise nine counts of residential burglary, 24 counts of forgery and 10 counts of identity theft.
Also being held in jail is a woman who identified herself as Ebony C. Daniel, 21, of New York, on a single charge stemming from possession of stolen checks. Deputies said they had not confirmed her identity Friday.
Deputies arrested Walker on Tuesday when a woman living near Colbert reported a suspicious magazine salesman working in the area. The department had already identified Walker as a suspect when the call was received.
Deputy Shawn Hause spotted a man later identified as Walker sitting on an outdoor utility box in the vicinity of the call. He was carrying a large quantity of coins. While Walker was being detained, the sheriff's department received a report of a home burglary in the same area. A footprint on the kicked-in door was matched to Walker's boot and he was arrested, deputies said.
Through investigation, detectives learned that Walker and Daniel worked for World Wide Reader's Services Inc., which is a legitimate Miami-based company that sends teams of sales persons door-to-door around the country.
Detective Sgt. Steve Barbieri said that Walker is alleged to have used blank checks stolen from victims to place large magazine and encyclopedia orders, for which he received as much as 50 percent of the sales. His orders earned him $400 to $500 a day compared with sales of $20 to $30 a day for other employees. "He sold a lot of encyclopedias," Barbieri said.
Crimes reported so far occurred in Stevens County, on the North Side, Spokane's city core and South Hill.
Some victims said the salesman was aggressive with them and sought access to other parts of their homes.
Walker has burglary and forgery convictions in Florida and Ohio, deputies said. He also had worked for the company in Portland and Salt Lake City. He arrived in the Spokane area on March 5 and was staying with his sales team at the Cedar Village Motel on 5415 W. Sunset Highway.
A search of three rooms there uncovered evidence and marijuana paraphernalia. No drugs were found in the search.
Cpl. Dave Reagan, sheriff's spokesman, said people who may have been victimized should check their supply of unused checks to make sure none were taken. Victims may not realize what happened until magazines begin appearing in coming weeks. Crime reports may be made to the Spokane Crime Reporting Center at 532-9266.
Reagan said door-to-door sales are common, and that many of the workers are legitimate. However, he said residents should never let salespeople inside their homes and should be cautious about any purchases.
Local journalism is essential.
Give directly to The Spokesman-Review's Northwest Passages community forums series -- which helps to offset the costs of several reporter and editor positions at the newspaper -- by using the easy options below. Gifts processed in this system are not tax deductible, but are predominately used to help meet the local financial requirements needed to receive national matching-grant funds.
Subscribe now to get breaking news alerts in your email inbox
Get breaking news delivered to your inbox as it happens.
---