News > Features
At 30, the picture is starting to become clearer for Drew
Mon., April 11, 2005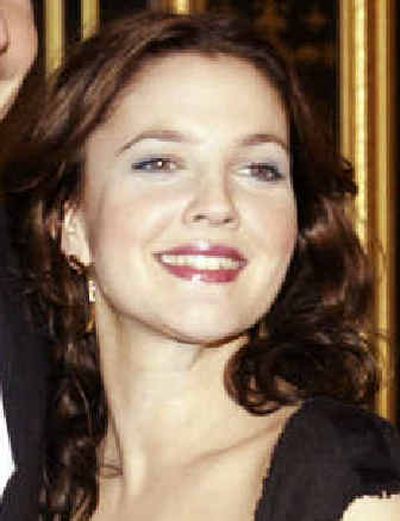 20-10 is Drew Barrymore's lucky number.
It's how Barrymore's character describes turning 30 in "Fever Pitch," her new romantic comedy with Jimmy Fallon.
That momentous birthday in February was a turning point in her own life.
"Turning 30 means taking all the things from my 20s that worked, but getting rid of the rest," Barrymore says. "But I'd be lying if I didn't say that there are times when I still don't know who I am."
After a series of tabloid-worthy problems – including a stint in rehab when she was 13 and brief marriages to restaurateur Jeremy Thomas and comedian Tom Green – her life is going well, she says.
"I'm just really trying to be more honest with myself, be more direct," says Barrymore, who vaulted to worldwide fame at age 7 as the precocious Gertie in "E.T. the Extra-Terrestrial."
"I'm a real people-pleaser," she says. "I'm trying to be more firm."
That doesn't mean Barrymore will morph into Joan Crawford or exhibit any divalike behaviors.
"I like being nice," she says. "I'm definitely trying to maintain my friendships more. And I'm just trying to be more calm in general."
She has become more guarded about her relationship with Fabrizio Moretti, the drummer in the rock band The Strokes.
"I used to give every detail out, and now I'm much more discreet about our relationship," she says. "It's feeling a lot better."
The couple, who have been together for three years and split their time between New York and L.A., can be spotted out and about because Barrymore refuses to hide from the paparazzi. She goes shopping for groceries, hiking with her three dogs and out to dinner with Moretti.
While she hates the attention, she says, "I will not stop living my life. I don't walk around in a baseball cap and sunglasses."
One place you won't see her is on the Hollywood club-hopping scene. After fulfilling her red-carpet duties at this year's Oscars, she hung out by the bar and drank beer with her friend and producing partner, Nancy Juvonen, and headed home before the after-parties started.
Barrymore would rather spend her days – and nights – at Flower Films, the production company she has run with Juvonen for a decade.
They worked on both "Charlie's Angels" movies and last year's hit "50 First Dates" and also produced "Fever Pitch," about a driven career woman who falls for a math teacher who turns out to be a Boston Red Sox nut.
"Flower is my Red Sox, for sure. Flower is my Fenway," Barrymore says. "That's where I go every day. That's where all my highs and lows are. I should put a hot-dog vendor in there!"
Meanwhile, her relationship with her mother, Jaid Barrymore, is on the mend. She clashed with both her parents and became a legally emancipated adult at 15.
The death in November of her father, actor John Barrymore, with whom she reconciled before he died, has given her a new perspective .
"My dad passing definitely made me go, 'You've got to let bygones be bygones,' " Barrymore says. "It just made me have a more open mind and an open heart. It matured me."
The birthday bunch
Actor Joel Grey is 73. Actress Louise Lasser is 66. Actor Bill Irwin is 55. Country singer-songwriter Jim Lauderdale is 48. Singer Lisa Stansfield is 39. Singer Joss Stone is 18.
Local journalism is essential.
Give directly to The Spokesman-Review's Northwest Passages community forums series -- which helps to offset the costs of several reporter and editor positions at the newspaper -- by using the easy options below. Gifts processed in this system are not tax deductible, but are predominately used to help meet the local financial requirements needed to receive national matching-grant funds.
Subscribe now to get breaking news alerts in your email inbox
Get breaking news delivered to your inbox as it happens.
---